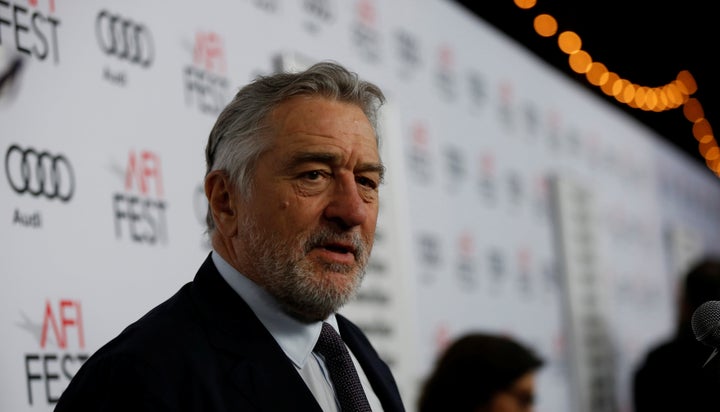 Screen legend Robert De Niro is taking on President Donald Trump once again, this time insulting the president's intelligence and accusing him of bigotry.
He also suggested that Trump's days may be numbered.
"He's terrible, and a flat-out blatant racist and doubling down on that, and it's good that he does because he's going to sink himself," De Niro said.
De Niro, who is nominated for an Emmy for his portrayal of fraudster Bernie Madoff in HBO's "The Wizard of Lies," wants next month's awards show to take on the president.
"It should be a kind of theme in some way — however, you know, balanced it could be so we're not making it all about that," he said. "But at this point, we're at a crisis in this country with this fool, who never should have gotten into the position that he's in."
De Niro has been one of Hollywood's harshest Trump critics, last year saying he'd like to punch him in the face.
CORRECTION: A previous version of this story misstated the title of De Niro's HBO series about Madoff. It is "The Wizard of Lies," not "King of Lies."
Popular in the Community