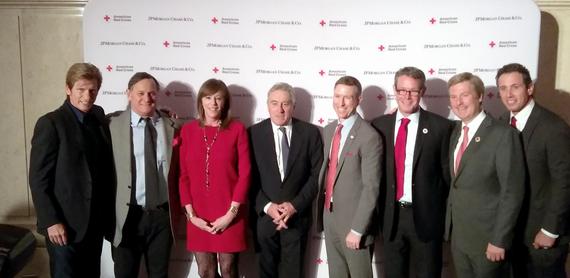 The American Red Cross NY held it Heroes Among Us Gala on October 5th, at the American Museum Of Natural History, honoring Robert DeNiro, Tribeca Film co-founder Jane Rosenthal, + others.
-- Robert De Niro asking the crowd, + everyone everywhere, to please vote for Hillary Clinton (see video).

-- Dennis Leary taking red carpet selfies with members of the New York City Fire Department.

-- Chris Cuomo hosting with a dash of stand-up comedy.
-- WNBA NY Liberty Center Tina Charles receiving the Vanguard Award.
Check out all of the pics here.
Popular in the Community