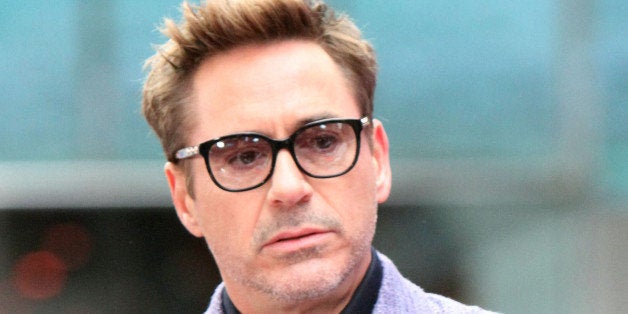 In the interview with Channel 4's Krishnan Guru-Murthy, the journalist asked Downey about his "dark periods," bringing up past drug use and the actor's relationship with his father. Downey cut him off, stood up and left the interview.
On Tuesday, Downey brought up the incident while on Howard Stern's SiriusXM radio show, saying, "I just wish I'd left sooner."
"I'm one of those guys where I'm always kind of assuming the social decorum is in play and that we're promoting a superhero movie," Downey said. "A lot of kids are going to see it. This has nothing to do with your creepy, dark agenda that I'm feeling like all of a sudden ashamed and obligated to accommodate your weirdo shit."
The "Iron Man" star went on to call Guru-Murthy a "bottom-feeding muckraker," noting that he'd like to avoid similar situations in the future before it turns physical.
REAL LIFE. REAL NEWS. REAL VOICES.
Help us tell more of the stories that matter from voices that too often remain unheard.