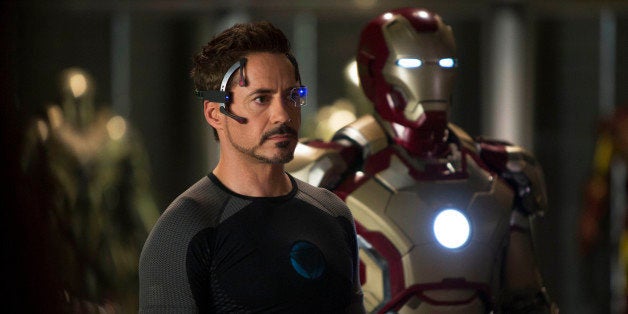 After months of talking in circles about whether "Iron Man 3" would conclude Robert Downey Jr.'s tenure as Tony Stark, the actor confirmed in an interview with Variety that Marvel is not pursuing a fourth installment of the franchise.
"There isn't one in the pipe," Downey said while promoting "The Judge" at the ongoing Toronto International Film Festival. "No, there's no plan for a fourth 'Iron Man.'"
Even though this contradicts what Downey Jr. intimated to Entertainment Weekly in July, it's not like we won't see Stark Industries rise again. Downey Jr. is on board for two more sequels in Marvel and Disney's "Avengers" series. One of those opens May 2015, and the other is rumored for 2018.
Of course, never say never. Downey Jr. didn't preclude the possibility of plans for "Iron Man 4" eventually springing up, but given Marvel Studios president Kevin Feige's initiatives for 2014 -- "existing franchise, new franchise, existing franchise, new franchise" -- and the release schedule's introduction of fresh characters like Ant-Man and Doctor Strange, it doesn't seem like Tony Stark is the commodity to anticipate right now, even if the first three movies did bring in a collective $2.4 billion worldwide.
Still, could there be a recasting, á la "The Amazing Spider-Man"?
"I like that the idea is that it would be up to me, like I'm casting director for Marvel," Downey Jr. said.