Joss Whedon has launched a star-studded campaign to encourage people everywhere to vote. More specifically, to vote against Donald Trump.
And what better way to encourage voters not to vote for the Republican presidential nominee than getting a bunch of famous people ― make that "a shit-ton of famous people" ― together to help influence viewers?
The clip, released by activist production company Save The Day, features 27 celebrities ― including Robert Downey Jr., Scarlett Johansson, Mark Ruffalo, Julianne Moore, Keegan-Michael Key, Don Cheadle, James Franco, Jesse Williams, Cobie Smulders, Martin Sheen, Leslie Odom Jr. and Neil Patrick Harris ― urging viewers to use their right to vote. At the same time, it pokes fun at the myriad political ads using star power to drive home a point.
Still, the video does its job in referring to Trump as "a racist, abusive coward who could permanently damage the fabric of our society," as Cheadle puts it.
And, as Odom Jr. asks, "Do we really want to give nuclear weapons to a man whose signature move is firing things?"
Before You Go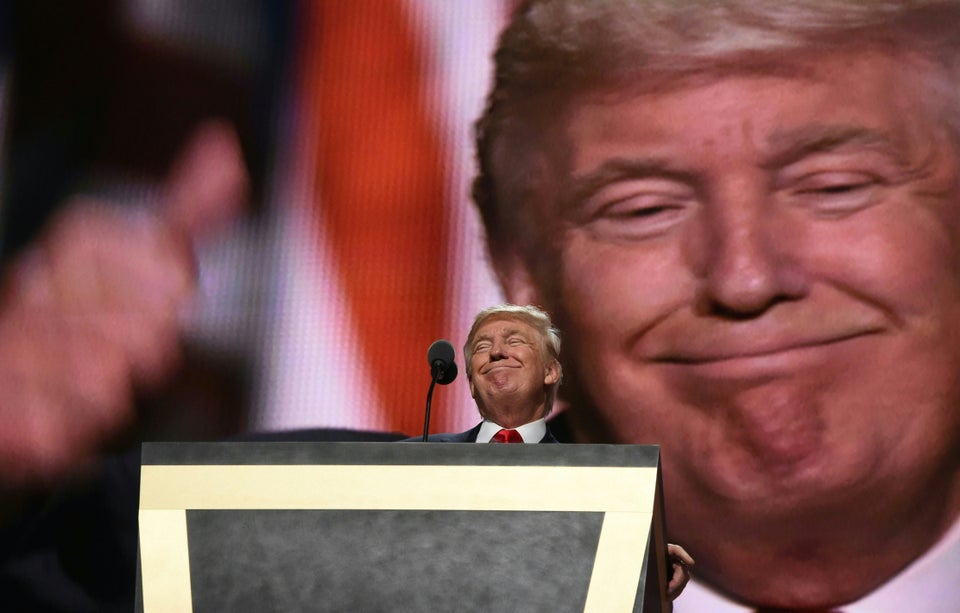 Trump Has No Real Policies To Discuss, So How About These Funny Pics Of Him
Popular in the Community