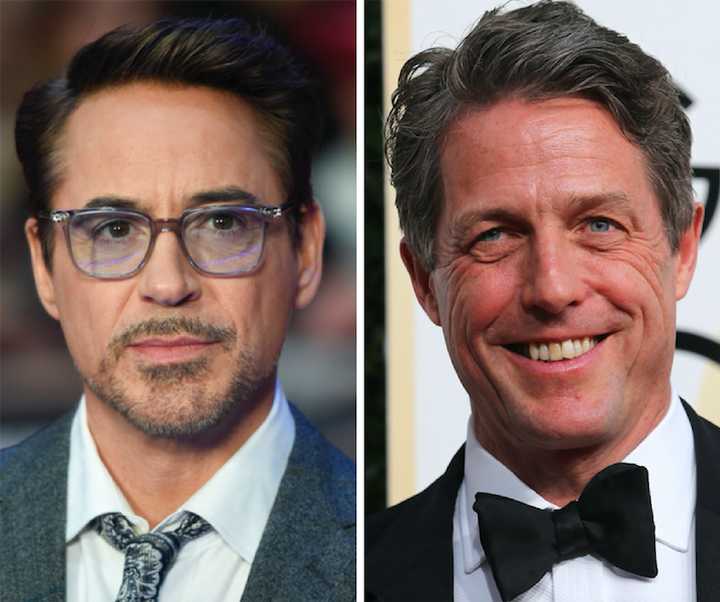 "A lot has happened over two decades! I respect how Mr. Grant has matured as an artist & voice against violations of privacy," the "Iron Man" star said on Twitter Thursday.
"Let's break bread together soon @HackedOffHugh," Downey wrote, adding the hashtag "#burythehachet2018."
Downey's tweet came a few hours after Grant talked about his turbulent relationship with Downey in an interview with People. The two starred in the 1995 film "Restoration."
"He hated me," Grant said of his co-star. "He took one look at me and wanted to kill me."
It seems all might be right again with the two, as Grant responded to Downey's tweet by saying he was ready to bury the hatchet as well.
If Downey does decide to stop by, Grant might have another kid available to help break bread.
Grant, whose latest film "Paddington 2" came out on Friday, is expecting his fifth child soon ― his third with girlfriend Anna Eberstein.
Popular in the Community