Iron Man may have a serious talent for saving the day, but he's equally amazing at stealing our hearts.
Domenic Pace, a 9-year-old who has cystic fibrosis, spent Thursday "fighting crime" as "Iron Boy" in Sydney, as part of his wish with the Make-A-Wish Foundation Australia, BBC News reported.
The 9-year-old's day ended with a surprise message from Tony Stark himself, as Robert Downey Jr. recorded a short clip for the boy while in character. The actor even gave Domenic a very special honor.
"Hey Domenic, it's Tony," the actor says in the video. "Listen here, I don't do this very often but I'm making you an honorary member of the Avengers -- I hereby dub thee. Because guess what? Iron Man loves you."
In the video, the "Iron Man" actor also praised Iron Boy, who rescued reporter Hope Joy from the evil villain Ultron while donning the superhero outfit, for his heroic deeds.
"I'm a little undercover right now ... because in case you didn't know, there's been a civil war recently -- trying to keep it on the DL," Downey Jr. said, referencing his upcoming movie, "Captain America: Civil War." "I've heard you had quite the day. It's hard work saving the world isn't it? ... I just want to wish you all the best. Keep up the good work."
The actor's message was certainly the icing on the cake to an already incredible day. According to SBS Australia, the boy had the chance to ride in a police helicopter. He also got to fight Ultron on the steps of the Sydney Opera House to a crowd of adoring fans.
So while Iron Man is, in our opinion, the coolest Avenger, we can make room in our hearts for another favorite -- Iron Boy.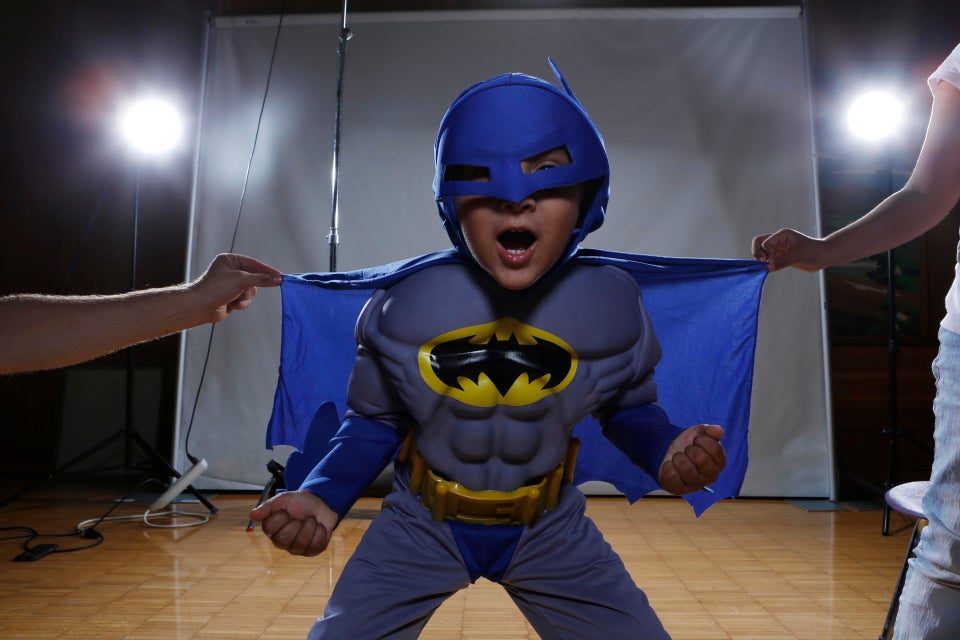 Hospitalized Kids Get Transformed Into Superheroes