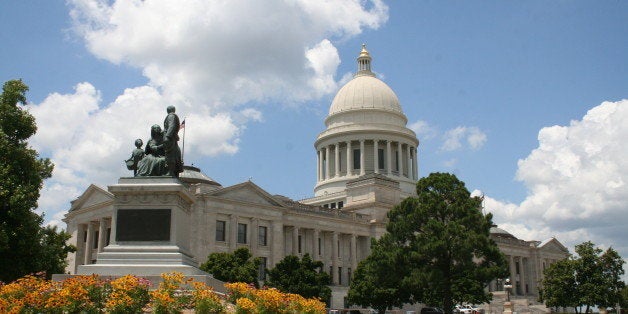 LITTLE ROCK, Ark., Jan 28 (Reuters) - A bid to end Arkansas' practice of honoring civil rights leader Martin Luther King Jr. and Confederate General Robert E. Lee on the same day failed in a state legislative committee on Wednesday.
Republican Representative Nate Bell, the sponsor of the legislation, would have reserved the January date for King alone and established a memorial day, although not a holiday, for Lee in November.
Representative Frederick Love, a Little Rock Democrat, who is African-American and the author of a bill nearly identical to Bell's, said: "Obviously I'm disappointed.
"It would be a good, positive step in race relations."
Southern states Arkansas, Mississippi and Alabama have observed a joint holiday for King and Lee for years. Arkansas in the 1940s set up a day in mid-January to honor Lee and created a King holiday in 1983. Two years after that, it combined the two for a joint day marked on the third Monday in January.
Bell's legislation was criticized by Confederate legacy organizations that saw it as a slight to an important figure in the South's history.
It was praised by human rights groups that cited the incongruity of honoring on the same day a top-ranking military officer who fought for the secession of the slave-holding Southern Confederacy, and a civil rights champion who battled to end racial segregation.
Bell said he was uncertain if he would attempt to revive his bill. Love said he would "definitely" pursue his, but might amend it in some form to make it more acceptable to his colleagues. (Editing by Jon Herskovitz and Peter Cooney)
Calling all HuffPost superfans!
Sign up for membership to become a founding member and help shape HuffPost's next chapter
BEFORE YOU GO