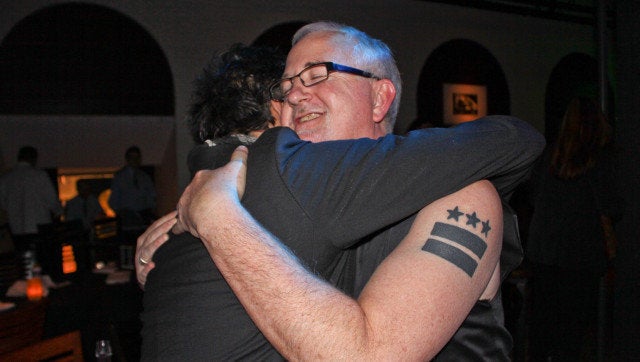 WASHINGTON -- Local luminaries paid tribute Monday night to Robert Egger, the founder of the 24-year old D.C. Central Kitchen who has moved to Los Angeles to build L.A. Kitchen, a sibling non-profit food distribution and job training organization.
The tribute party at The Hamilton was filled with well-wishers, chefs, musicians, D.C. Central Kitchen staff, philanthropists and other local notables.
The program included AARP Foundation Senior Vice President Maxine Baker presenting Egger with a check for $1 million to help the new L.A. Kitchen and some kind words from José Andrés, the James Beard Foundation award-winning chef, whose ThinkFoodGroup runs restaurants in the nation's capital and Los Angeles, among other places.
D.C. Central Kitchen employees lined up and each read one sentence of a D.C. Council resolution to make Jan. 20 "Robert Egger Day" in the nation's capital.
Andrés will serve as L.A. Kitchen's founding chairman. Mike Curtin Jr. will continue to run the D.C. nonprofit.
Following the speeches was a performance from a house band made up of Kid Congo Powers (The Cramps), Ashish Vyas (Thievery Corporation), Brendan Canty (Fugazi), Jerry Busher (Fugazi), Tom Bunnel (Sun Wolf, Felt Letters), Will Rast (The Funk Ark) and Mark Cisneros (Deathfix, The Make-Up).
The Washington Business Journal's Jennifer Nycz-Conner observed:
Among the toasts, roasts and applause, it was also an evening of education. I had personally just written about the man and the organization not three weeks ago, and Monday night I learned things. Yes, he founded the Kitchen. But Egger was also instrumental in getting the Good Samaritan Act passed, which allows people to donate food without fear of being sued, as former Department of Agriculture Secretary Dan Glickman testified.
Click through the slideshow for scenes from A Tribute To Robert Egger ...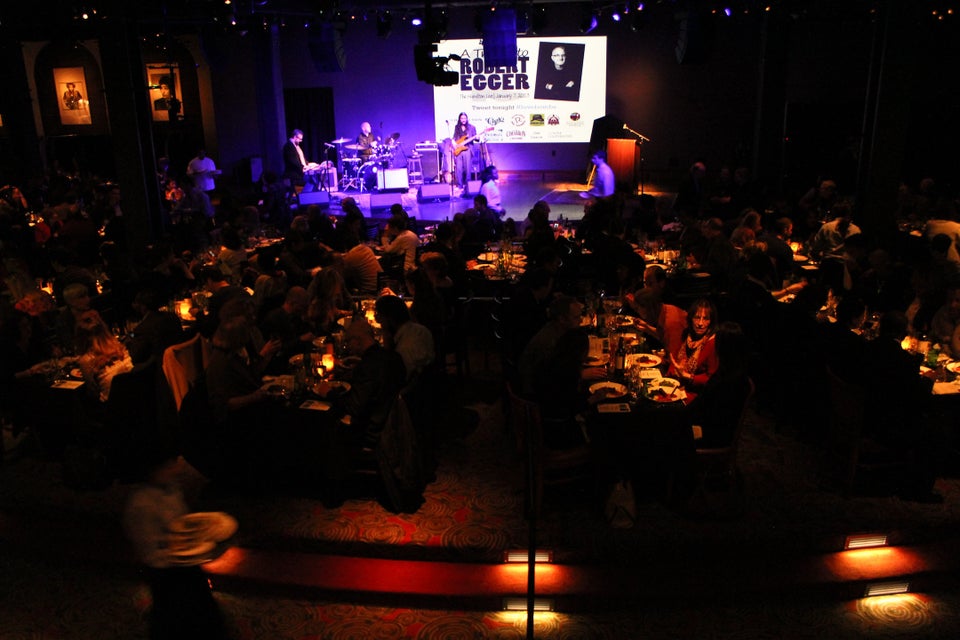 A Tribute To Robert Egger
Related
Popular in the Community