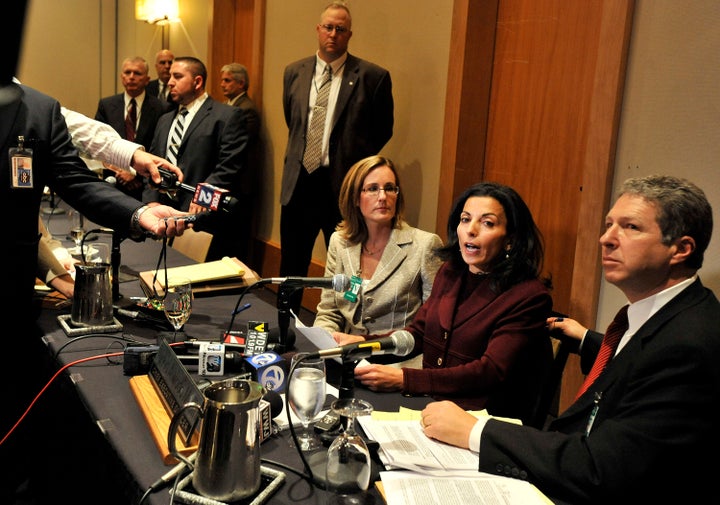 Government cannot endure without some form of trust among the elected officials and by the taxpayers who voted for them.

The past decade's trend of elected officials and their appointees taking advantage of taxpayers, contractors and public resources is not only unethical and many times illegal, it's creating the perception that Detroit and Wayne County only has self-serving leaders. I caution anyone from throwing a blanket statement like this out there over all elected officials and government employees.
We have leaders who are moving the ball forward without self-serving interests and work diligently at making sure their actions are in the best interests' of citizens and businesses.
There is no need to lay out the specific allegations directed to elected officials and appointees in Wayne County government. The facts are being rehashed over and over again, and much is still speculation and allegations.
As a county elected official and a lifelong Wayne County resident, I am concerned and frustrated.
An umbrella of distraction in Wayne County, resulting from allegations of wrong-doing and what else may be hidden, is redirecting time and limited resources away from providing services to taxpayers. It's time for Wayne County Executive Robert Ficano to sit down with the entire commission and lay everything out that has occurred and is expected to happen. Everyone must be on the same page. Ficano needs to stop spoon feeding us the truth as the news media uncovers it. Tell whole the truth to the commission members and more importantly, to the taxpayers.
Now is the time to eliminate the mistrust and lack of transparency -- bring new cooperation among elected officials.
There is no concrete evidence that Ficano has taken any illegal action. My reaction would be even more drastic if the FBI publicly announced he is a target of an investigation. However, the allegations within his administration do make us question his leadership and managerial capabilities.
The mass exodus of key personnel from the Ficano administration is also a concern. The investigation has cost him half of his inner circle staff. Some of our best people are resigning and more are planning to leave shortly so their association with the administration will not tarnish their image and affect future careers. Until the allegations are resolved and everything is revealed it will be difficult to find qualified people to fill those key county government positions, since they serve at the pleasure of the county executive whose own employment has the perception of being short-lived.
While I urge the Ficano administration to come to the table, I remain focused on the business that I was elected to perform by the residents of District 11 in Western Wayne County. The distractions will not roadblock me from focusing on improving the infrastructure, parks and recreation, youth programs, and senior services that citizens and businesses well deserve.
An example of recent developments is the public-private partnership to improve a high-traffic and dangerous intersection in Van Buren Township, utilizing federal road funds, and county and local economic development funds. This is an example of Van Buren elected officials working with county, state and federal officials and the Van Buren Downtown Development Authority (DDA) for a multi-million dollar road fix. This project will happen along with other road improvements and the enhancements we are making to parks across the area.
I encourage you to not use a blanket statement or have the perception that all leaders have self-interest and are tied to the allegations. We will move forward, and we will make Wayne County an ideal place for families to live, work and play.

REAL LIFE. REAL NEWS. REAL VOICES.
Help us tell more of the stories that matter from voices that too often remain unheard.