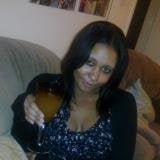 A British man has been convicted of raping his girlfriend as she slept multiple times over the course of the four years they lived together.
"About once a month I'd wake up on the bed or sofa with no recollection of going to sleep and sometimes without knickers, wearing nail polish or jewelry," Hampson told the Sunday People, according to the Mirror. "I'd freak out, but Rob would explain I'd drunk a bottle of wine and nodded off. He'd say I'd been 'dressing up' and he hadn't wanted to disturb me."
The 27-year-old later stated that she "couldn't believe" she'd "never questioned it."
Hampson told the Sunday People that when police subsequently raided the couple's home, she didn't know why her boyfriend was being taken into custody.
"He told me a lad who didn't like him had made up a story," she said. Fryer was released on bail and returned home.
Police conducted a search of Fryer's computer, however, and found the incriminating photos that they showed to Hampson in May of this year. "I was either naked or my dress had been pulled up," she said. "It was horrific. I felt dirty and started crying hysterically."
Her boyfriend was then re-arrested, this time with an additional accusation of sexually abusing and photographing a second sleeping woman, whose name has not been released.
Fryer told the court that he was a somnophiliac, meaning that he derives sexual satisfaction from sexual contact with a sleeping person.
The Thugarton man pleaded guilty in August to three charges of rape and one charge of assault by penetration.
The fact that neither of his victims woke up during the acts, or had any recollection of them occurring, led the court to believe that Fryer had drugged them beforehand.
"I have to approach the sentence on the basis that you did administer either alcohol or drugs to both of these girls, and that you took complete advantage of their unconsciousness," Judge Jonathan Teare said at the sentencing.
Teare sentenced him to eight years in prison.
Hampson has only recently waived anonymity to come forward and speak about the case.
Calling all HuffPost superfans!
Sign up for membership to become a founding member and help shape HuffPost's next chapter