Former Defense Secretary Robert Gates said Wednesday morning that the Obama administration will need to use ground troops to defeat the Islamic State, as he appeared in a nationally televised interview.
In an address to the nation last week, President Barack Obama said the campaign against the militant group also known as ISIS would involve airstrikes and not U.S. combat troops on the ground. But Gates, who served as secretary of defense from 2006 to 2011, questioned whether such a strategy could succeed.
"The reality is, they're not gonna be able to be successful against ISIS strictly from the air, or strictly depending on the Iraqi forces, or the Peshmerga, or the Sunni tribes acting on their own," Gates told "CBS This Morning." "So there will be boots on the ground if there's to be any hope of success in the strategy. And I think that by continuing to repeat that [the U.S. won't put boots on the ground], the president, in effect, traps himself."
Even though Gates said that combat troops would be needed to defeat the Islamic State on Wednesday, he strongly advised against starting another war in Iraq and Afghanistan during a speech he gave as secretary of defense at West Point in 2011.
"Any future defense secretary who advises the president to again send a big American land army into Asia or into the Middle East or Africa should 'have his head examined,' as General MacArthur so delicately put it," he said in 2011.
Gates' Wednesday comments came a day after Gen. Martin Dempsey, chairman of the Joint Chiefs of Staff, told the Senate Armed Services Committee that he would recommend that Obama use combat troops to fight the Islamic State if the circumstances were appropriate.
"To be clear, if we reach the point where I believe our advisers should accompany Iraqi troops on attacks against specific ISIL targets, I will recommend that to the president," Dempsey said Tuesday. A Dempsey spokesman later walked back the remarks and said that Dempsey does not currently believe the United States should use ground troops to fight the Islamic State.
According to a New York Times report, Dempsey has recommended using ground troops to assist with efforts to retake the Mosul Dam from the Islamic State. Obama rejected the recommendation and used a drone instead.
Before You Go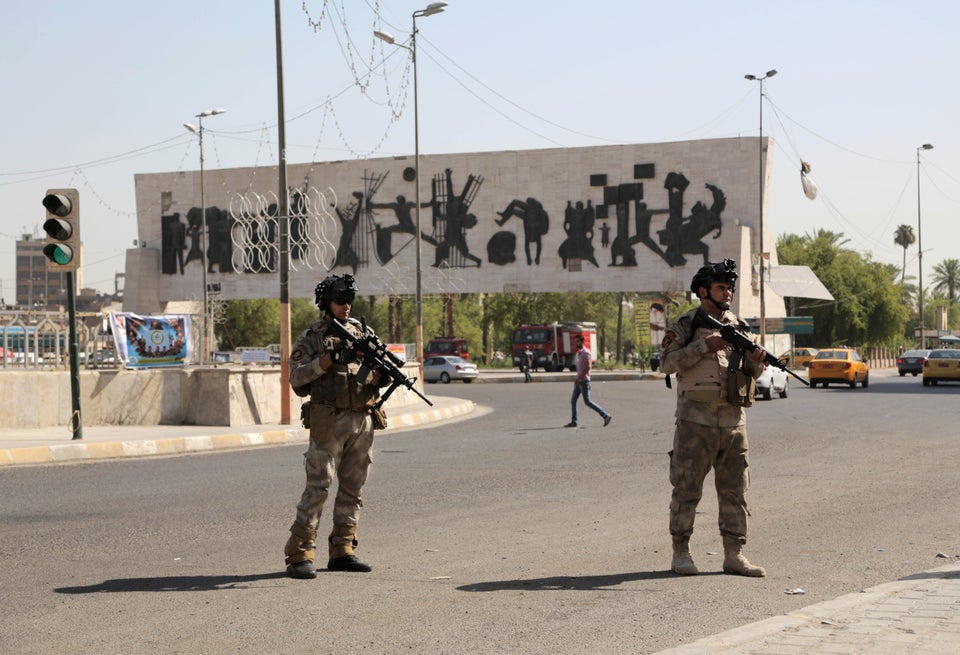 Fighting in Iraq
Popular in the Community