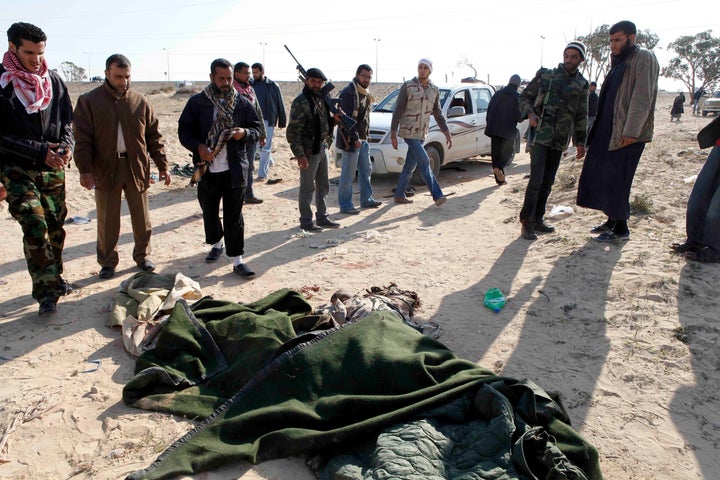 WASHINGTON -- The Obama administration says the Libyan government's claims of civilians killed in airstrikes are unproven.
Defense Secretary Robert Gates says "the truth of the matter is we have trouble coming up with proof of any civilian casualties that we have been responsible for."
Gates said there were numerous intelligence reports suggesting Moammar Gadhafi's regime was taking bodies of people killed by the pro-government forces and placing them at sites attacked by U.S. planes.
Gates said the American forces and those of other countries enforcing the U.N. resolution to protect Libyan civilians have been "extremely careful."
Gates spoke Saturday in an interview pre-taped for CBS News' "Face The Nation" to be aired Sunday.
Popular in the Community