In a new memoir, former Secretary of Defense Robert Gates claims that President Barack Obama had doubts about his own strategy in the war in Afghanistan.
According to reports on the book by the New York Times and the Washington Post, Gates writes that the president began to question his own decisions, leading the then-defense secretary to doubt Obama's "support for [the troops'] mission."
At a pivotal meeting in the situation room in March 2011, Mr. Gates said, Mr. Obama opened with a blast of frustration over his Afghan policy — expressing doubts about Gen. David H. Petraeus, the commander he had chosen, and questioning whether he could do business with the Afghan president, Hamid Karzai.

"As I sat there, I thought: The president doesn't trust his commander, can't stand Karzai, doesn't believe in his own strategy and doesn't consider the war to be his," Mr. Gates writes. "For him, it's all about getting out."
Gates's problem with the president is less about strategy or substance than about heart. "I myself, our commanders, and our troops had expected more commitment to the cause and more passion for it from him," Gates writes. He compares Obama unfavorably with Bush, who "had no second thoughts about Iraq, including our decision to invade."
However, according to the Post, Gates also notes his support for the president's Afghanistan policies, describing Obama as a "man of personal integrity."
"I believe Obama was right in each of these decisions," Gates writes, according to the Post.
Gates was first nominated as defense secretary by former President George W. Bush in 2006. He remained in the position under Obama until his retirement in 2011, when he was succeeded by then-CIA director Leon Panetta.
In the memoir, Gates also offers harsh criticism of Vice President Joe Biden, whom the former defense secretary accuses of "poisoning the well" against military brass.
"I think he has been wrong on nearly every major foreign policy and national security issue over the past four decades," Gates writes of the vice president.
Gates' book will be released on January 14.
The White House issued a statement Tuesday rebuking Gates' claims, saying Obama disagrees with the former defense secretary's criticism of Biden.
"The President deeply appreciates Bob Gates' service as Secretary of Defense, and his lifetime of service to our country," National Safety Council spokesperson Caitlin Hayden said in the statement. "The President disagrees with Secretary Gates' assessment – from his leadership on the Balkans in the Senate, to his efforts to end the war in Iraq, Joe Biden has been one of the leading statesmen of his time, and has helped advance America's leadership in the world. President Obama relies on his good counsel every day."
Before You Go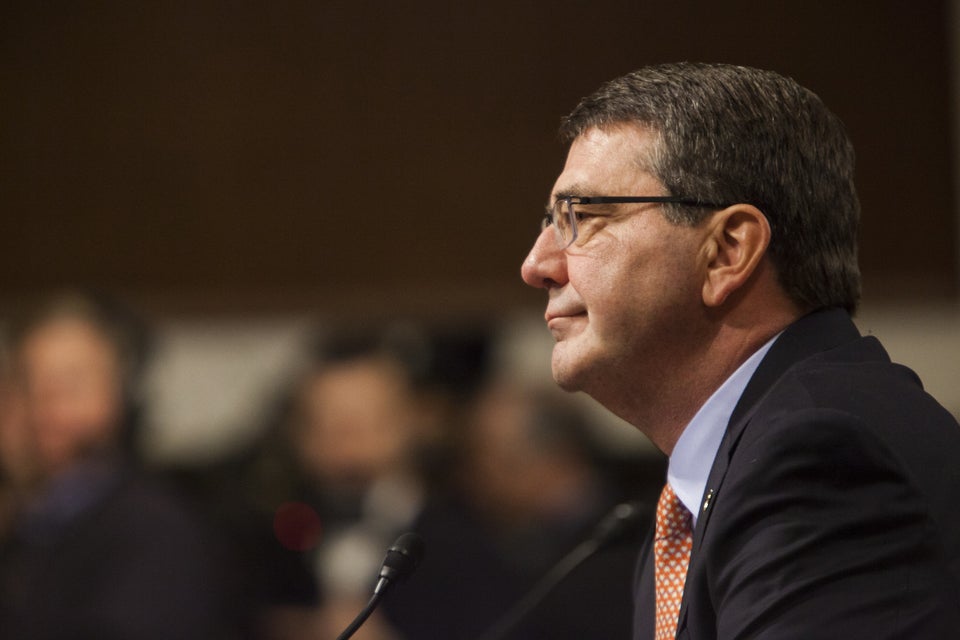 Secretaries Of Defense
Popular in the Community