WASHINGTON -- Former Secretary of Defense Robert Gates' upcoming memoir has all the makings of a Washington bombshell book. It has dominated cable news coverage. White House Press Secretary Jay Carney answered a flurry of questions on it at Wednesday's press briefing. A review of the book written by The Washington Post's Bob Woodward states that Gates "unleashes harsh judgments about President Obama's leadership and his commitment to the Afghanistan war."
According to summaries of Duty: Memoirs of a Secretary at War, printed in the Post, The New York Times and the Wall Street Journal, Gates seems to have two main criticisms of Obama: that divisions were created because he did not believe in, and was suspicious of, his generals; and he did not believe in his own strategy in Afghanistan, caring only about getting out. (Knopf will publish the book on Tuesday.)
"Bush was willing to disagree with his senior military advisers, but he never (to my knowledge) questioned their motives or mistrusted them personally," Gates wrote in a WSJ essay, adapted from the book. "Obama was respectful of senior officers and always heard them out, but he often disagreed with them and was deeply suspicious of their actions and recommendations. Bush seemed to enjoy the company of the senior military; I think Obama considered time spent with generals and admirals an obligation."
"As I sat there, I thought: the president doesn't trust his commander, can't stand [Afghanistan President Hamid] Karzai, doesn't believe in his own strategy, and doesn't consider the war to be his. For him, it's all about getting out," he wrote, according to the Post summary. Towards the end of the book, Gates appears to contradict himself on Obama and Afghanistan, writing, "I believe Obama was right in each of these decisions."
However, both of these "harsh" criticisms fall flat for some foreign policy observers, and could even put Obama's defense record in a good light. The president is the commander in chief of the armed forces, and holds final authority for decisions to send troops -- not the generals. Gates' criticized Obama for being overly suspicious of his generals; others commended him for his scrupulousness and leadership.
On his approach to Afghanistan, Obama made clear that he believed it was in the U.S.' best interest to strategically withdraw, and his overwhelming election was a mandate from the American people to do so. And he wasn't exactly hasty, as Gates seems to imply: In a 2008 debate with Sen. John Mccain (R-Ariz.), Obama called for more troops, but also to reduce them after 16 months. He announced at a December 2009 address at West Point that he would order an additional 30,000 troops, and they would leave after 18 months. By ordering additional troops, Obama was hardly "all about getting out." Moreover, Gates was secretary of defense when Obama made decisions about troop levels.
Experts contacted by The Huffington Post found Gates' criticisms equally perplexing.
"Since Gates got brought in to clean up the mess of the Bush White House not having questioned adequately Pentagon strategy for Iraq and Afghanistan, it's odd to say that Bush's relationship with his generals was better than Obama's," said Heather Hurlburt, senior adviser to the National Security Network. "Because Bush's relationship with his generals is what brought us the loss of focus in Afghanistan and the debacle in Iraq."
Lawrence Korb, an assistant secretary of defense under President Ronald Reagan and senior fellow at the Center for American Progress, said that Obama was right to be skeptical toward the military. "Like any bureaucracy, they have a point of view, they see things in a certain way," he said. "If we had listened to the military in the Cuban missile crisis, none of us would be here."
Moreover, Korb added that Obama's generals leaked information to the press to bolster their positions. "There's no doubt that [David] Petraeus leaked stuff to the press that got Obama mad, as it should have. It should've got Gates mad," he said. "Also, when [Stanley] McChrystal asked for more troops after Obama had already sent more troops to Afghanistan, that got also leaked and put him in a tough spot."Petraeus leaked documents on Iraq troop pullout plans, while a McChrystal plan for more troops in Afghanistan was published by Woodward in the Post.
While Gates' criticism of Obama might have resonated among Republicans, at least one top Senate Republican sided with Obama on the Gates memoir.
"But for a former Secretary of Defense to be so critical of the current commander-in-chief, particularly on an issue like Afghanistan when negotiations over future security arrangements remain unresolved, strikes me as bad timing and bad form," Sen. Jeff Flake (R-Ariz.) wrote on Facebook. "Worse yet, it makes it less likely that this President, or future Presidents, will reach across the political or philosophical aisle when filling out his or her cabinet. The country benefits when people with discordant views are in a position to challenge and shape a President's views in private, when in matters most. This book makes that less likely to happen."
Bill Daley, a former chief of staff to Obama and a self-styled centrist, strongly defended Obama against Gates' accusations. "I think it's rather unfortunate because in the year that I spent with the president, I saw the exact opposite, to be very frank with you," Daley said Wednesday on CBS' "This Morning." "I saw a president who was very committed obviously to support the troops, to the policy of trying to decimate al Qaeda, from Afghanistan, that was their base, to attack the United States."
He added, "I never detected any sort of disregard or contempt or outright battle with the generals."
Gates' memoir also seems to be an abrupt departure from the former secretary of defense's image -- he has been seen mostly as an old-school Cold Warrior who became a trans-partisan fixer to two struggling wars for two administrations. The book -- or at least, the excerpts from it -- make him a sharp but inconsistent critic of Obama who ultimately agreed with the president's decisions.
"This book is typical of Gates -- he wants to have it both ways," said Korb, who authored a 2011 article in The National Interest titled "The Myth of Robert Gates," arguing that he had "been on all sides of most issues" as secretary of defense.
The National Security Network's Hurlburt said Gates' criticism was a signal of the death of the moderate Republican worldview in foreign policy. "I think we're going to see a lot more of this kind of thing," she said. "It's very hard to be coherent when the foundations of your worldview have gone away."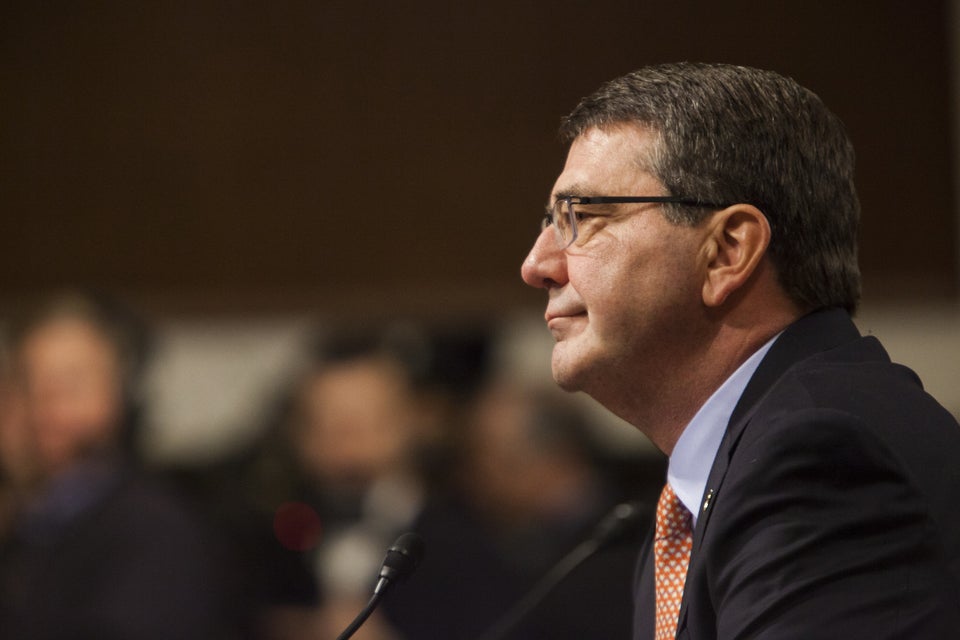 Secretaries Of Defense
Popular in the Community