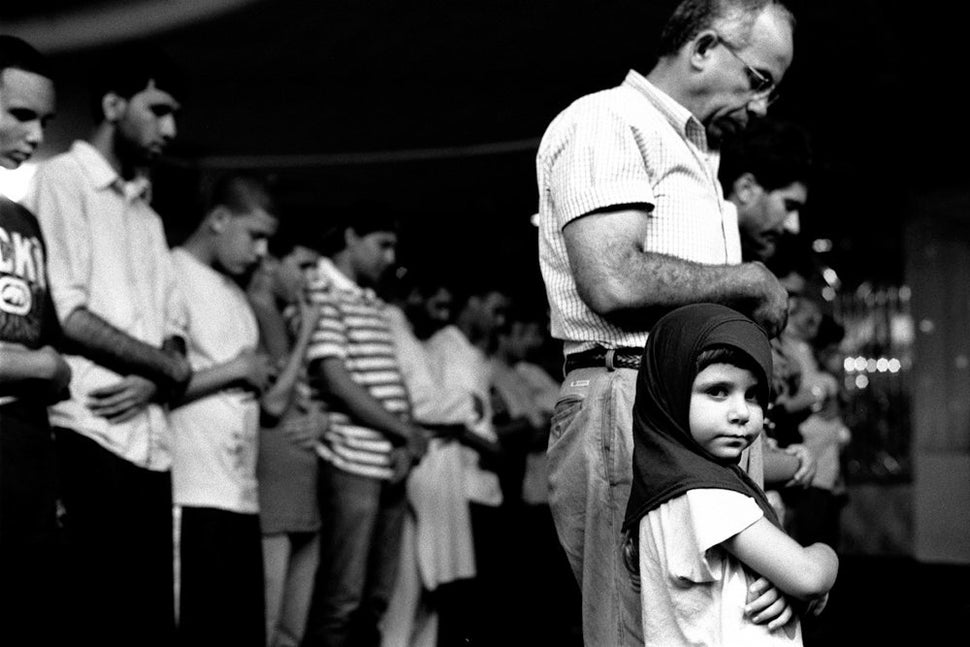 In the wake of anti-Muslim sentiments reported across the country, these numbers are troubling. But given the fact that Agrabah, as Disney fans know all too well, is the fictional country from "Aladdin" -- these numbers are absurd.
"I do understand the need for security," photographer Robert Gerhardt explained to HuffPost. "And trying to prevent attacks not just here in the U.S. but around the world in general. But poll numbers like this show just how much hatred towards Muslims exists."
To Gerhardt, the backlash was one part of a larger phenomenon: Muslim communities in California, Wisconsin, Tennessee and Florida were witnessing similarly unjust public disdain. His initial goal was to "try to understand and document the intersection between 'Muslim' and 'American'" by photographing in Brooklyn, on the first night of Ramadan in 2010. Today, Gerhardt continues to take photos in various cities in the U.S., with hopes of encouraging "a dialogue between Muslims and non-Muslims in America that attempts to erase the boundaries that engender a sense of 'them' and begin to foster a sense of 'us.'"
As Americans mourn the loss of life in San Bernardino, California, and the perpetuation of intolerance in Staunton, Virginia, Gerhardt's documentary project is as relevant as ever. We checked in with the artist to talk about the evolution of his series.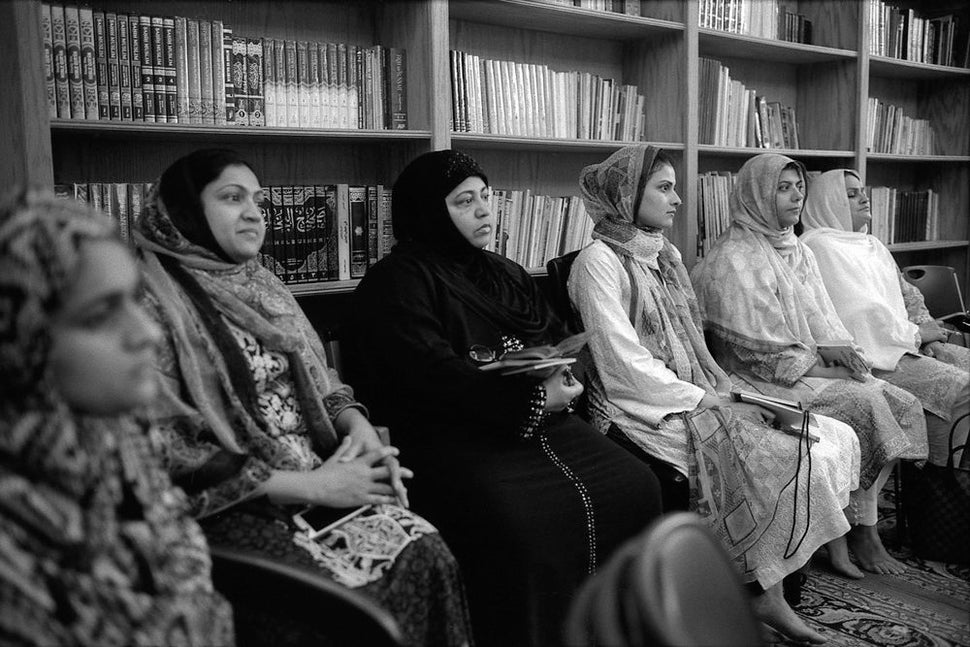 You began your project after observing the controversy that erupted in response to a proposed mosque and community center in Staten Island in 2010. Five years later, your project seems as relevant as ever. How has the project changed over time?
When I began the project, it started out not just as a documentary project -- about a mosque and community in Brooklyn, where I spent the first year of the project -- but also as a learning experience for me. Before starting this project, the only Muslim Americans I knew were the cab drivers in the city I would sometimes ride with, and the guys I bought my morning coffee from.
As the controversy around the proposed mosque on Staten Island grew, I realized that a lot of the fear that people seemed to be expressing was about what they feared was going on in mosques. But no one had seemed to have spent a lot of time with the Muslim American population, or in a mosque, to know what was going on. So I thought, as a photographer and a curious individual, I would look into the story of Muslim American communities myself.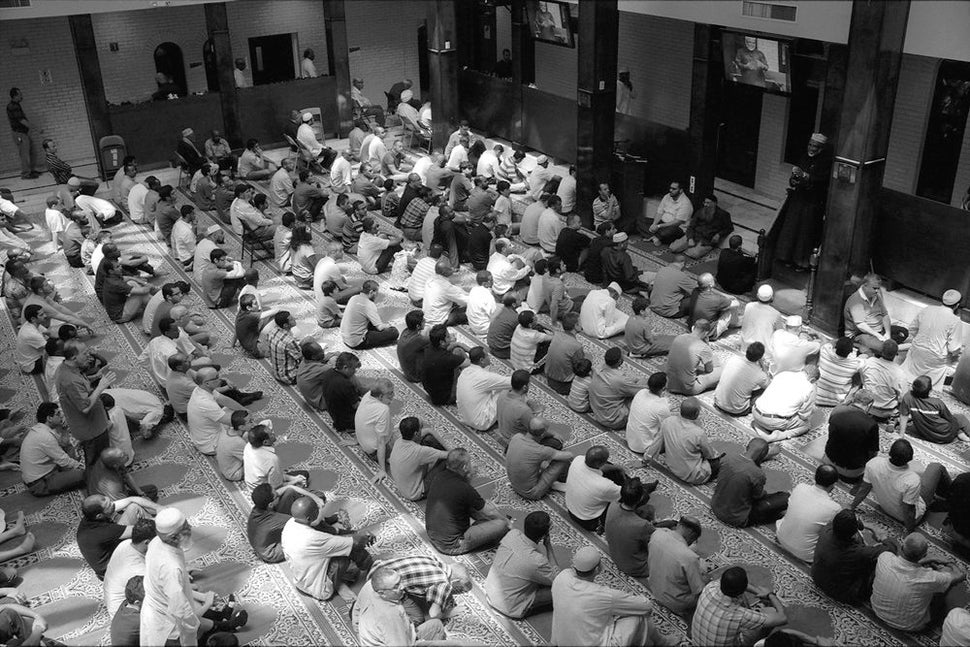 Have the goals of the project changed over time?
I am not sure if the goals of the project have really changed over time, but rather they have expanded. I started out covering just one community in Brooklyn. But when that first part of the project was done, I realized that no one community could tell the whole story. So I began to visit others, not just in New York, but around the country, in the hopes of showing the diversity of the Muslim American population.
As the backlash over Muslim populations have expanded from the mosque on Staten Island to other areas of the country, so has my work expanded. And it is still not done. I am still making photographs for the project as I travel. My goal is to eventually cover Muslim American populations not in every state necessarily, but in all the different areas of the United States.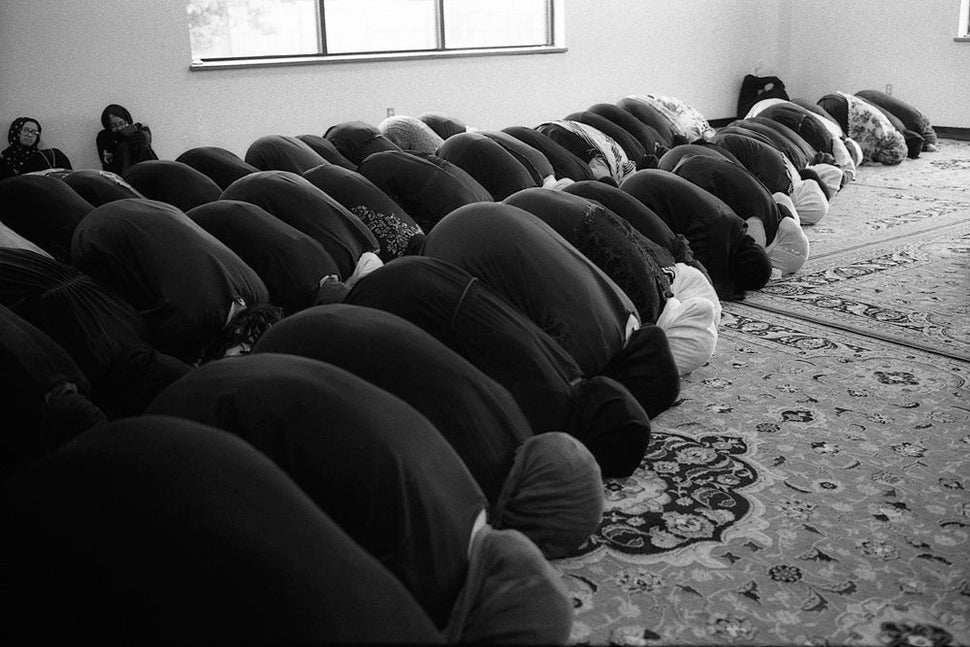 What has been your response to the recent coverage of Muslim Americans in the news, and the amplified discussion of terror and intolerance that has been happening across mainstream media? 
I guess the simple answer has been shock. I am not so naive to think that racism does not still exist in the country. But the fact that intolerance seems to drive up [politicians'] poll numbers is rather stunning. People are inherently afraid of things that they don't understand, or that are different from what they know. The global war on terror since 9/11, the rise of Daesh [ISIS], the attacks in Paris, the shooting in California, and other terrorist attacks around the world all work to reinforce people's fear.
The problem is, people begin to see the actions of a very few and then project them onto the rest of a population. In this case, Muslim. The constant coverage and discussions in mainstream media in the United States, and the way that they cover things in this 24-hour news cycle -- I do think it allows people to see and understand the full picture. The case of the Syrian refugees is just one example. Large numbers want to stop them from coming to the United States, while the refugees themselves are simply trying to get away from the people that Americans are afraid of. 
The virulence of the attacks against the Muslim American population are heartbreaking. When you have armed members of the population showing up outside of mosques, people spray painting references to Jesus on mosques, German SS symbols written on coffee shops, Muslims being hit and thrown coffee on while praying, and Muslim men and women being attacked and shouted at, things have gone from being just a discussion about intolerance to outright hate crimes against Muslims.
At this point, no matter how many people say that these attacks are wrong, prominent politicians seem to be driving the hatred more than working to help prevent it.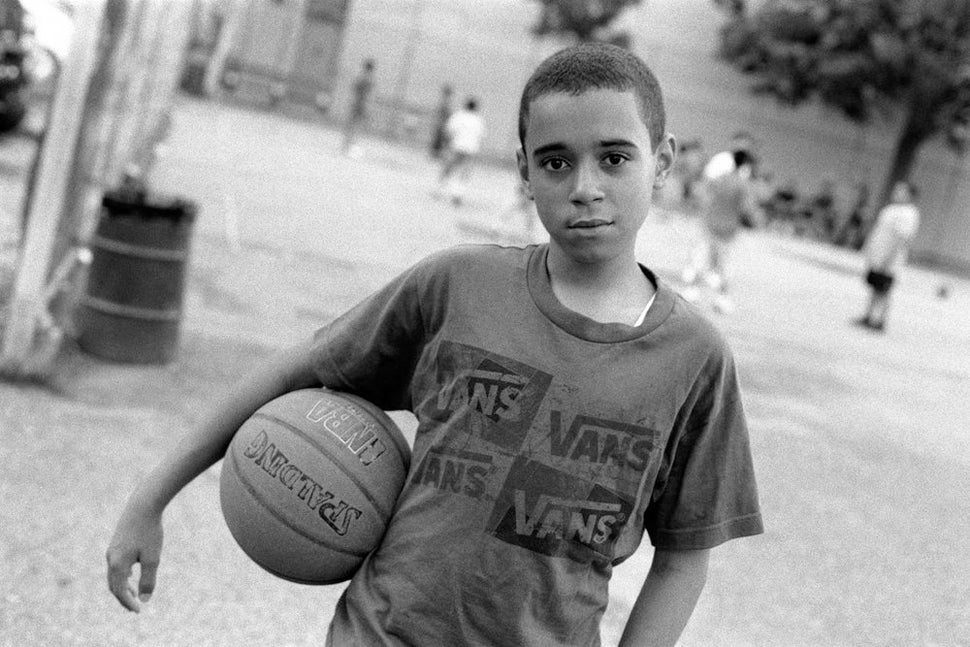 You were born in Georgia but grew up in Pennsylvania. How does your own upbringing and experience with American identity influence the project, if at all?
My upbringing has definitely influenced my project. As for Georgia, my father was in the Army for a few years, and while I was born there, I was just about two when we moved back to Pennsylvania, where my parents are both from, so I don't remember anything of Georgia.
I grew up in a suburb of Philadelphia, the oldest of five children. My father was a doctor (he is now retired), a nephrologist, at a well respected hospital down in Center City Philadelphia. My mother is a nurse, though she did not work when I was a child. Growing up, my parents exposed me and my brother and sisters to many different things not just around Philadelphia and New York, but also on trips abroad. I would visit and later spend two summers working as an office boy at my fathers' department at the hospital. 
I also attended St. Joseph's Prep in Philadelphia for high school, a Jesuit school. There, along with the usual classes, the Jesuits instilled in all of us the idea of "being a man for others," and the spirit of service. In college, I majored in sociology with a concentration in anthropology and art history. This is where I fell in love with photography, during my junior year.
All of this has fueled my interest in the world around me, and people in general. My experience with American identity is a bit more complicated. I am not sure how it has influenced this project. Other than that Muslim Americans are both Americans and Muslim, and I see their story as part of the American story as a whole. Their history in this country goes back as far as the country itself. My look at America in general is a separate project, titled "Drive Safely."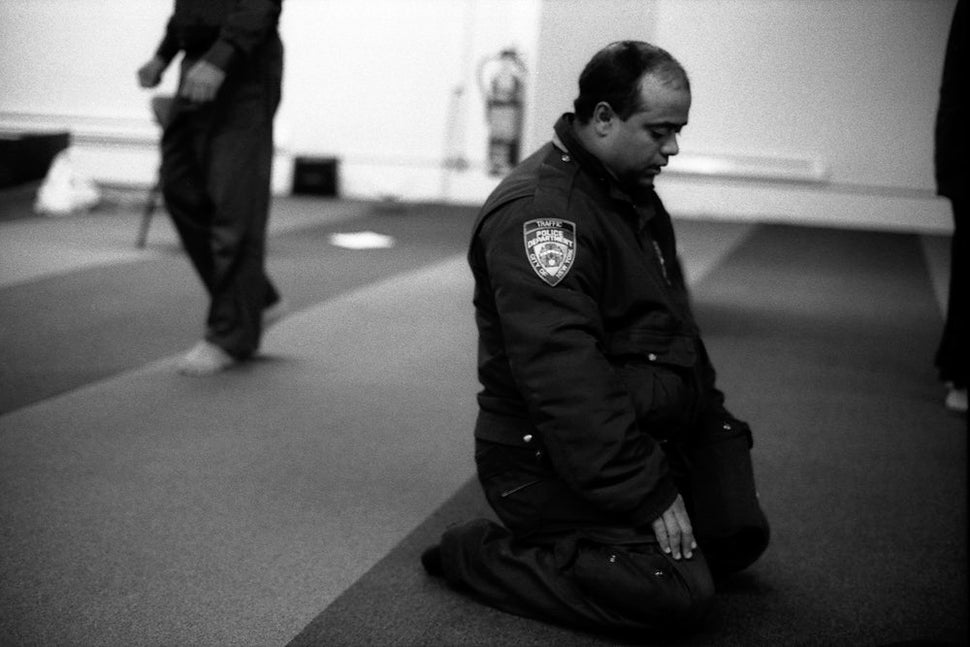 How do you meet your subjects today?
In general, when I am traveling, I look to see if there is a mosque in the area, and then proceed to contact them about coming to visit and make photographs. In all the times I have done this, no community has ever turned me down, and I have been welcomed at all of them. When exhibitions of my work are on display, I also always invite the local Muslim population in the same manner.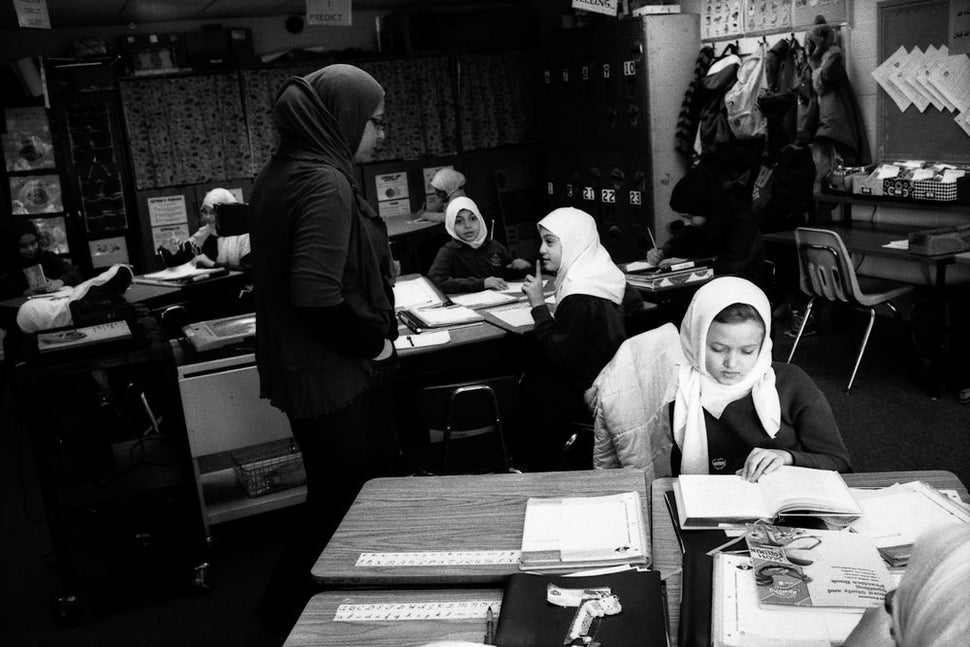 What kinds of exchanges occur during a photo session?
In general, the exchanges happen in the usual way. I will show up a bit early for prayer time, meet with the local Imam and the board members of the mosque (if they are present), to introduce myself and talk a bit. Then I go and start to photograph.
Usually a few members of the community will come up and talk to me, more out of curiosity than anything else. In some cases, members of the community will also show me around. One older gentleman at a mosque in the Parkchester section of the Bronx insisted on taking me out for tea and some sweets after prayers. The Imam at the Islamic Center of Greater Oklahoma City, Imam Imad Enchassi, took me out over two days to not just visit other mosques in the area and a school, but also out to one of the best Pakistani restaurants I've ever eaten at.
I also stay in touch with all of the communities I have photographed. Whenever the work is on exhibitions, or something is published about the work, I email them all to let them know.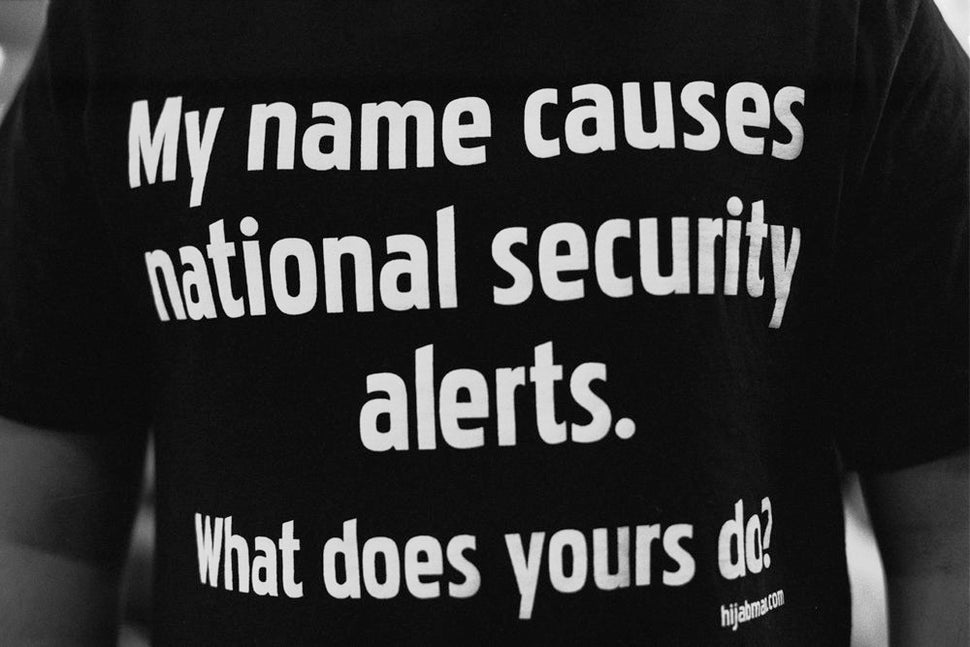 Have you ever experienced any backlash during the duration of this project? Or, have any of your intended subjects been hesitant to work with you, or hesitant of the project in general?
I have never experienced any backlash from the subjects of my photographs. When I show up at a mosque that I have never been to before, people are always curious about why I am there with my cameras. I usually get asked questions about the project, what I am looking to do, and where they will be used. But after that, and some small talk, people have tended to be relaxed around me.
I believe that it is sometimes more important to spend time talking with people, telling them about myself, listening to what they have to tell me and listening to their stories, then just clicking away. I'll let the little kids check out my cameras, since they always seem to be fascinated by them. I've played basketball with some of the teenagers I've met, and some taught me to play cricket in the park, to their great laughter at how bad I was at it. When you spend time with people like that, they tend to be more relaxed with you, and then in the end you get better photographs.
But I have received backlash from outside of the Muslim American population. When the work has been published on blogs, or exhibition announcements have been published on line, a few people have written disparaging comments, usually in the form of racist statements.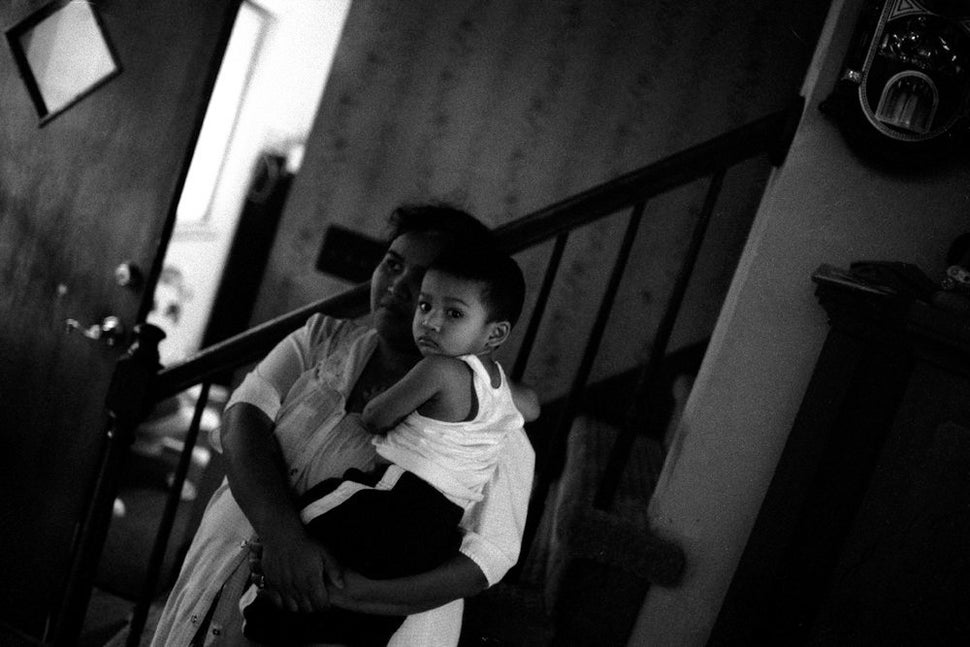 In a statement on your website, you write, "For me, being a photographer is more then simply making photographs of what I see before me." Can you elaborate on how you see the role of the photographer functioning outside of art?
For me, the true power of photography is its ability to tell stories and show people things they may never otherwise see. And I know photographs are never going to make a viewer have an epiphany, but if they make people think, or start a discussion, that is the goal in my own work.
I also don't believe that there is a difference being a photographer inside and outside of art. If there is a line, it is blurry at best. It all depends on how, and if, the photographer places themselves on one side of that line or another.
But there are different sets of rules. As a documentary photographer, any kind of editing of the photograph is paramount to cheating. Whether it be staging a shot, combining elements from more than one photograph, or editing out something in the frame; that is not allowed. While in the art photography world, all of that that is acceptable to get your point across. And I have no problem with that. As long as you are not trying to pass off one for the other.
But I do think that documentary work can be, and is, in the art world as well. Even though the subjects of some documentary projects are not easy to look at, they can be extremely artistic in how the photographer captures what he or she sees. That is what makes the best documentary work so powerful: it moves in both worlds.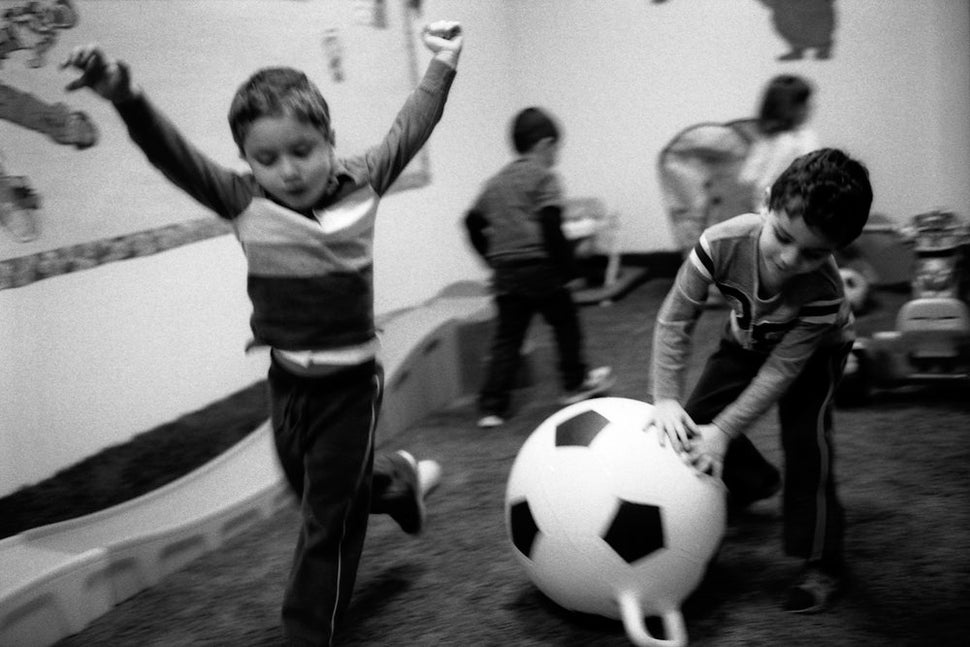 Do you believe all artists, outside of yourself, should have a greater responsibility tied to their work?
This is a question I can only answer from my perspective, and I do not speak for the art world in general, or the photography world in general either. I, however, do believe that the best artwork does have more to it then just a pretty thing on a wall. Art has the power to make people think, and feel and question whether or not it be just an emotional response. Seeing a Manet, Pollock, Rodin or Otto Dix all have this power.
At the same time, I don't have much interest in most contemporary art. When I walk through Chelsea, or past galleries in other parts of New York, very little of what I see through the gallery windows makes me want to come in and look closer, even if it is photography. It does not make me feel anything. Just because an artist manages to sell their work for large sums of money, or secures a gallery, it makes no difference to me. And while I do have my MFA, and can talk art theory, if work is solely based on some obscure theory, again, no interest. And people may be drawn to it in ways that I am not, and I understand that.
This is just my experience, and I know others will have a different reaction to what they see. And I know a lot of people will disagree with me about contemporary art. But I do feel art should say something more then just a theory out of an art book.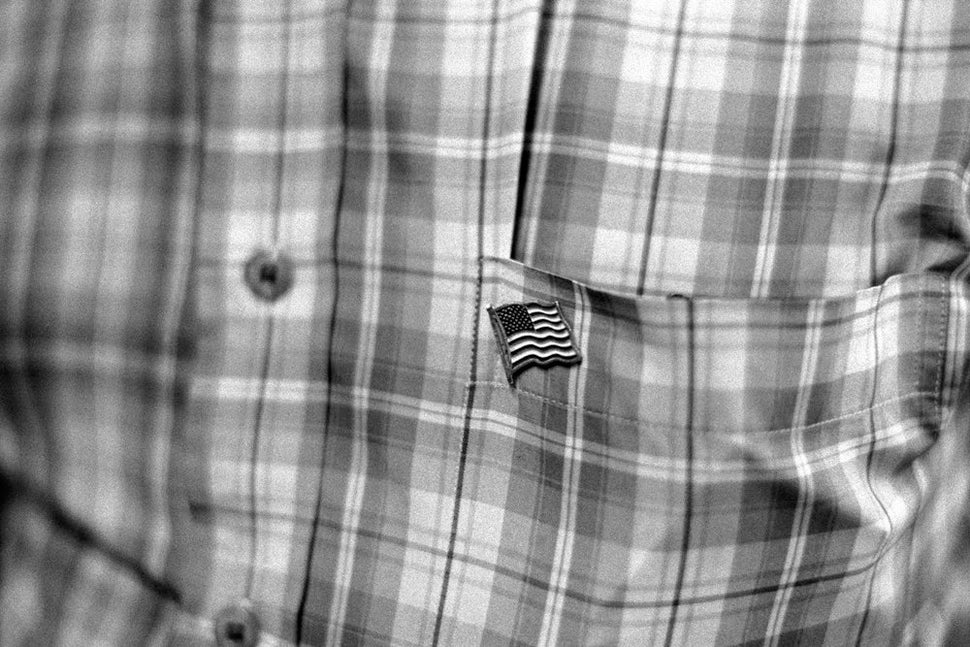 Working in the field of documentary photography, do you look to any past photographers for inspiration?
There are many photographers whose work has been an inspiration and influence in my own work. I am a strong believer that any photographer should not only know the history of the medium, but also look at the work of not only contemporaries in the field, but those who came before.
I would consider my two biggest influences to be Robert Frank and W. Eugene Smith. Frank's The Americans was one of the first books of photography that I remember being completely amazed by. W. Eugene Smith's work for Life magazine, his project on Pittsburg, and his book Minimata are some of the greatest photo-stories ever done.
The main thing I learned from them both is the idea that great photographic stories are not done quickly, but rather over the course of weeks, months, and in some cases, years. The more time you spend on a project, and the more time you spend with your subjects, the more they open up to you, which in turn allows you to access moments that you would never get to see.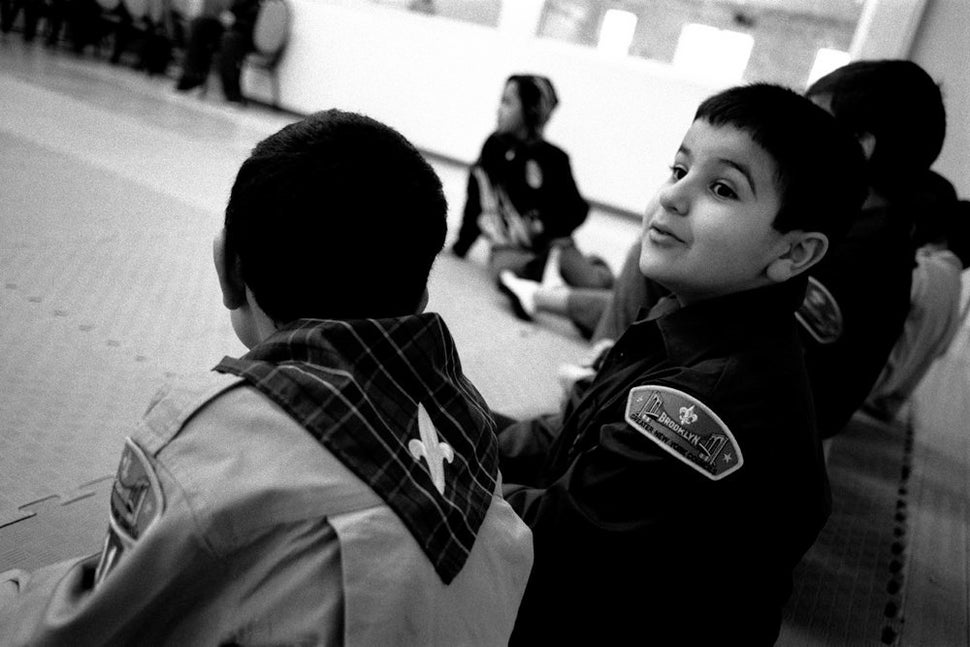 "Muslim/American, American/Muslim" will be on view in the following venues in 2016: Pennsylvania College of Technology in Williamsport, Pennsylvania (Jan. 14 -March 4); Drury University in Springfield, Missouri (Feb. 5-26); Lewis University in Romeoville, IL (April 1-25); Colorado State University in Fort Collins, Colorado (April 12-May 20). See more of Robert Gerhardt's work below.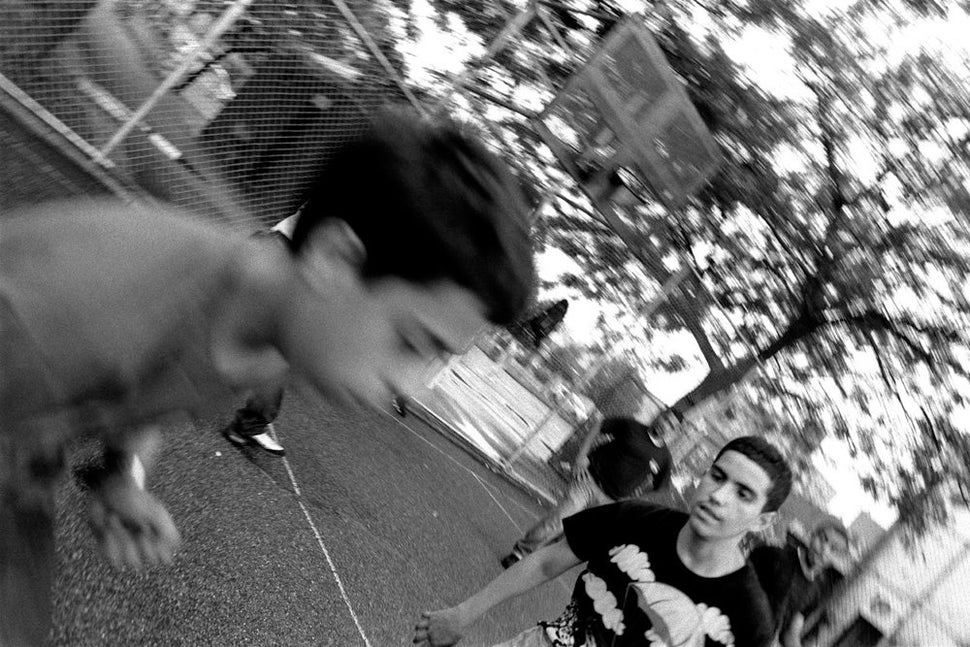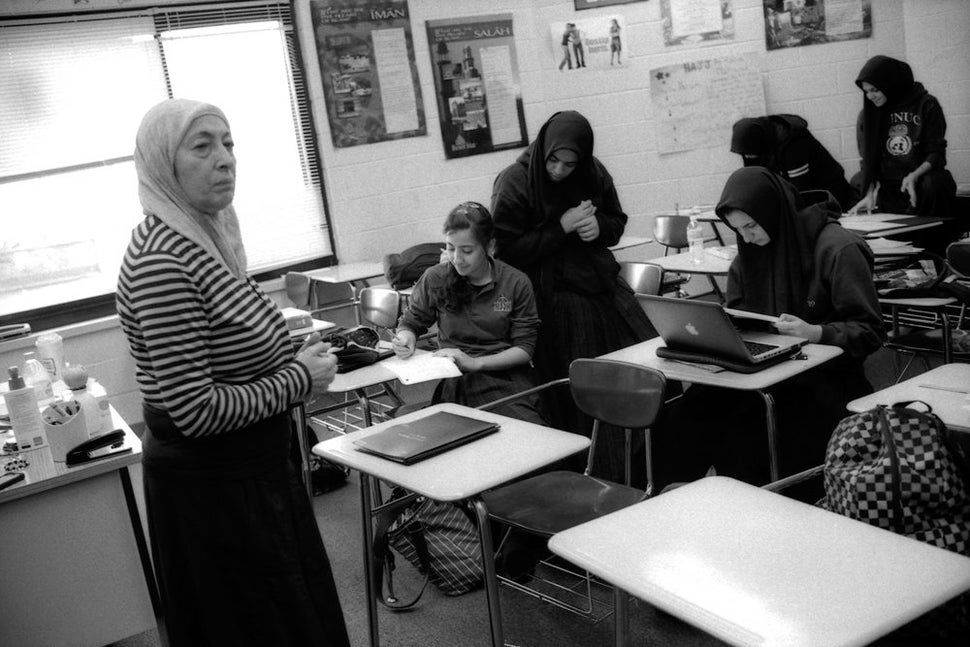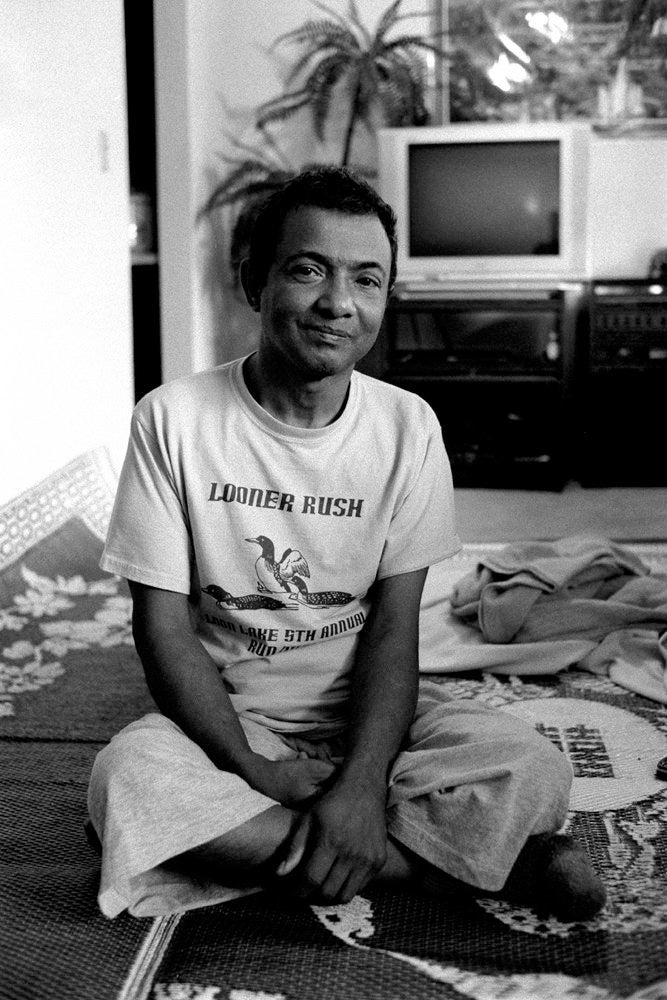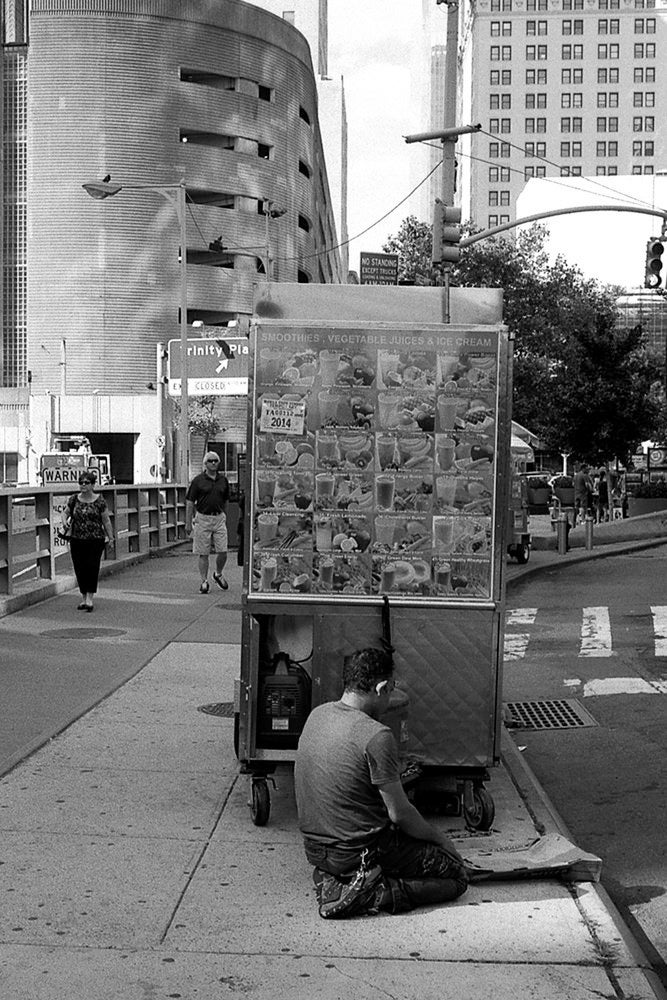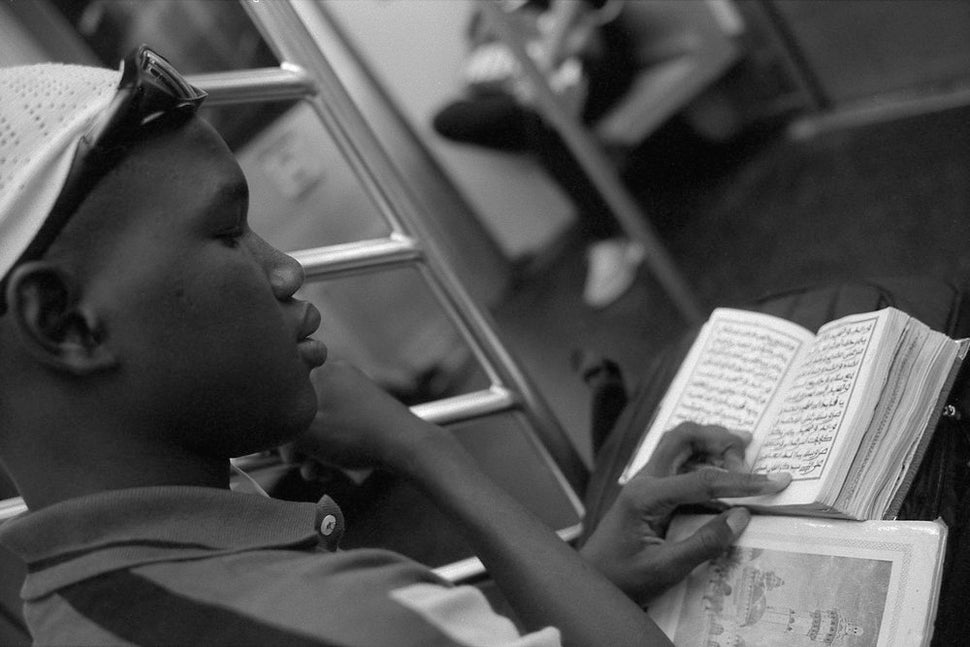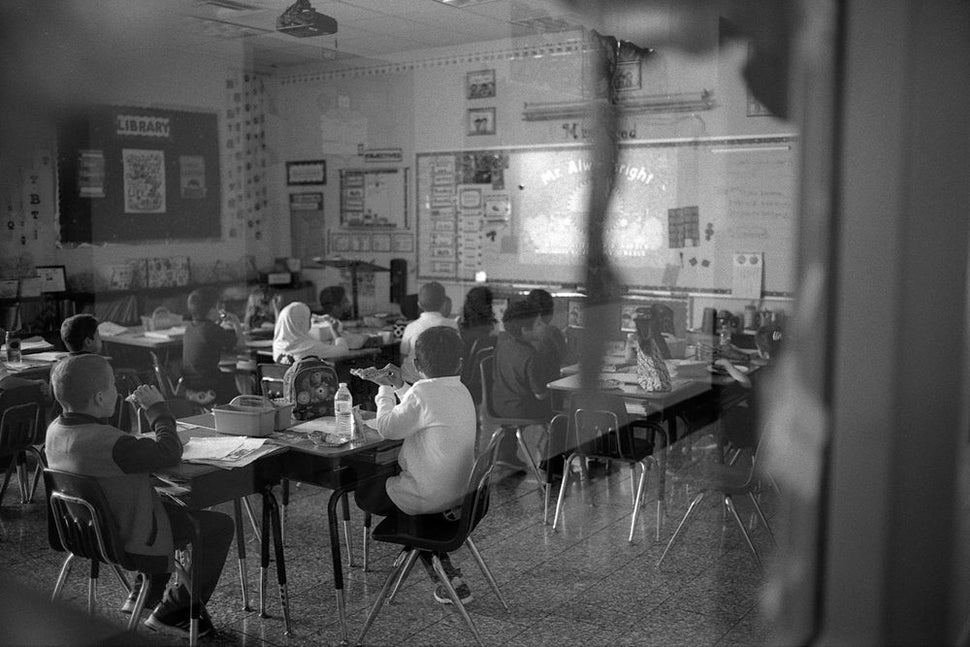 PHOTO GALLERY
American Muslims in the Arts
Calling all HuffPost superfans!
Sign up for membership to become a founding member and help shape HuffPost's next chapter