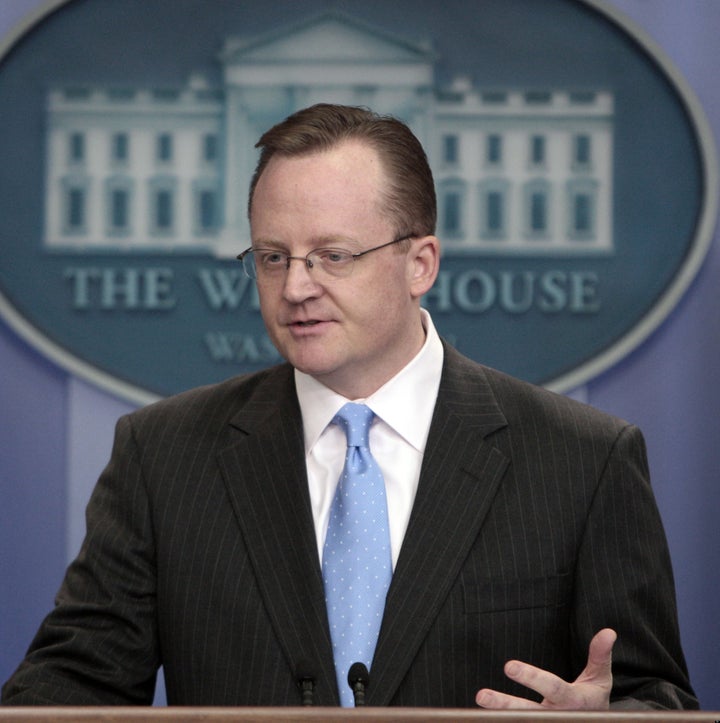 Politicians and public figures routinely place largely symbolic bets in advance of high-proifile sports events. While the bets are fairly routine, there is the occasional twist. After the Indianapolis Colts defeated the Baltimore Ravens during the playoffs this year, Baltimore mayor Martin O'Malley found a clever way to avoid his loser's obligation.
In another interesting variation, two art museums -- one in Indianapolis and the other in New Orleans -- wagered temporary ownership of artwork in the lead-up to Super Bowl XLIV.
As the American and Canadian women's hockey teams face off this evening in the Olympic final, more than gold medals are at stake. White House press secretary Robert Gibbs and Dimitri Soudas, the press secretary for Canadian Prime Minister Stephen Harper, have placed a side bet.
According to White House spokesman Nick Shapiro, Gibbs will wear a Canadian hockey jersey to his next press gaggle if Canada wins gold. If Team USA prevails, Soudas will hold a March parliament briefing in an American hockey jersey.
Calling all HuffPost superfans!
Sign up for membership to become a founding member and help shape HuffPost's next chapter