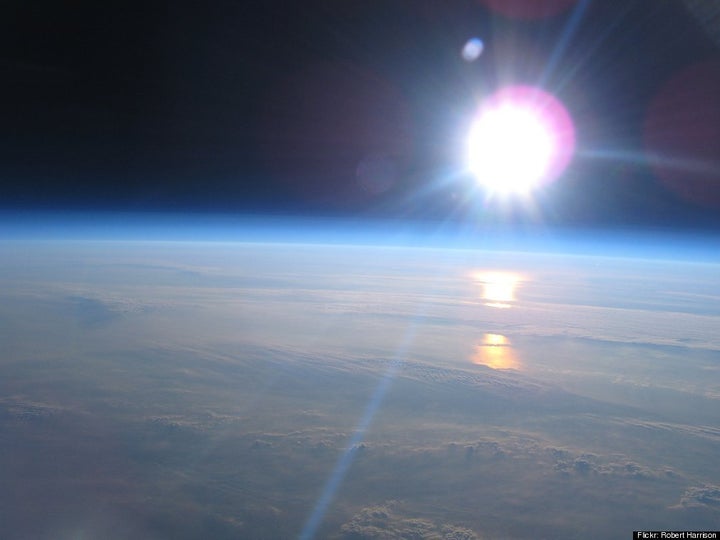 Robert Harrison, an IT director from Highburton, West Yorkshire, has an unusual hobby: Using duct tape, weather balloons, and a used camera from eBay, he builds high-altitude balloons that snap space photos so gorgeous, they've caught NASA's eye.
The method and materials behind Harrison's feat are stunningly simple, the Times Online explains:
The contraption comprises an ordinary Canon camera mounted on a weather balloon. Using free software downloaded from the internet, Mr Harrison reprogrammed the camera to wake up every five minutes and take eight photographs and a video before switching off for a rest.
"NASA had heard what was happening and wanted to know how I'd done it so cheaply," Harrison told the Telegraph. "People think this is something that costs millions but it doesnt."
Learn more about Harrison's weather balloon space photos in the video below, then check out more pictures from space, including gorgeous photos of mars, stars, earth, and more.
Popular in the Community