After members of the New York Police department arrested a teenager for "spewing profanities" and "ignoring requests to show his hands" outside a Queens youth center, a lawyer for the young man claims that he is an "innocent victim of police brutality", the New York Daily News reports.
Photos released to the press show a gruesome, crescent-shaped wound that the 19-year-old sustained in the incident as his left cheek was ground into the cement sidewalk.
Warning: Violent Video And Graphic Photos Follow
According to Gothamist, Jackson faces charges of "marijuana possession, disorderly conduct, resisting arrest, and obstructing governmental administration," but his lawyer, City Council candidate Jacques Leandre wants them all dropped.
Local TV news station WPIX obtained a statement from the NYPD in response to the brutality charge. "We are aware of the matter and have turned it over to the Civilian Complaint Review Board," the statement read.
While that might sound like passing the buck, Gothamist's Christopher Robbins pointed out the following:
If the CCRB determines that police committed wrongdoing and recommend punishment, there's a reasonably good chance that the NYPD will mete it out: in 2012 the department followed CCRB recommendations in 72% of cases. Then again, Commissioner Ray Kelly recently overrode the board's decision to punish a detective caught on camera using "gratuitous force" with a suspect.
WARNING:The following video and photos contain violence and graphic images that may not be suitable for all readers.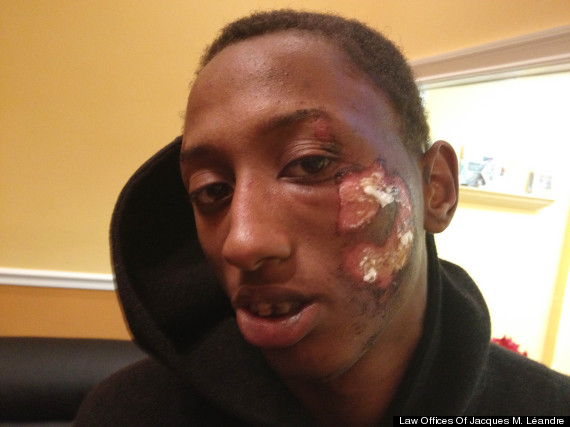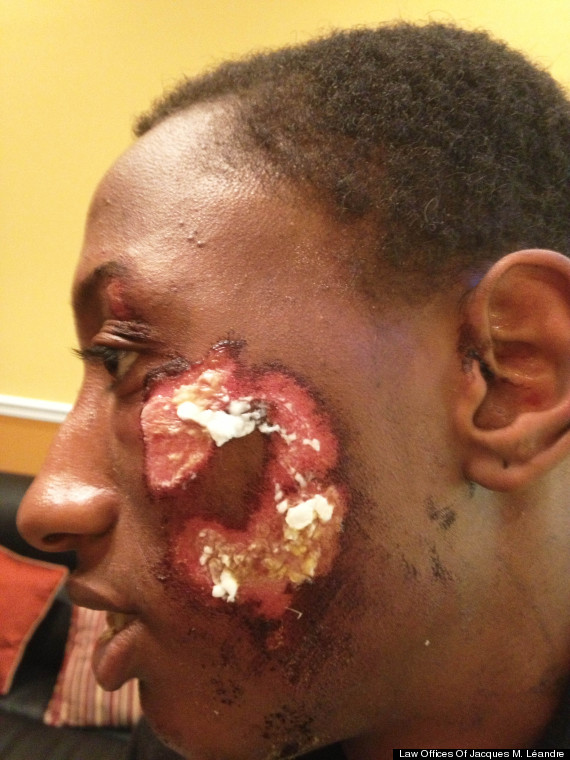 Popular in the Community