The father of the man O.J. Simpson was accused of killing says Kim Kardashian's dad hid evidence that would have convicted the star football player.
In an interview with the Mail Online, Fred Goldman, the father of Ron Goldman, said Robert Kardashian took a bag of damning evidence from Simpson's house the day after his son and Simpson's ex-wife Nicole Brown Simpson were killed.
Kardashian was indeed seen leaving Simpson's Los Angeles home carrying a suitcase the day after the fatal stabbings, the New York Times reported.
"That evidence would have convicted 'the killer,'" Goldman, who refuses to call Simpson by his name, told the Mail.
June 12 is the 20th anniversary of the slayings.
Robert Kardashian, the father of Kim Kardashian, was a confidant of Simpson's and was one of his defense attorneys at his 1994 murder trial. Simpson was acquitted but subsequently found liable in a wrongful death civil case.
Goldman didn't go into detail about what "evidence" he thinks was in the bag, but in a previous interview with Radar Online, Ron Goldman's sister Kim speculated that the bag possibly contained the murder weapon, which was never found.
"I have always wondered what was in his luggage bag, and if it did indeed hold the murder weapon that was used to kill my brother and Nicole," Kim Goldman said.
The bag was later entered into evidence, but by then it was empty.
Kardashian died in 2003 from esophageal cancer.
In a 1996 interview with ABC referenced by the Times, Kardashian admitted he was unsure of his client's innocence.
''I have doubts," Kardashian said. "The blood evidence is the biggest thorn in my side; that causes me the greatest problems. So I struggle with the blood evidence.''
Before You Go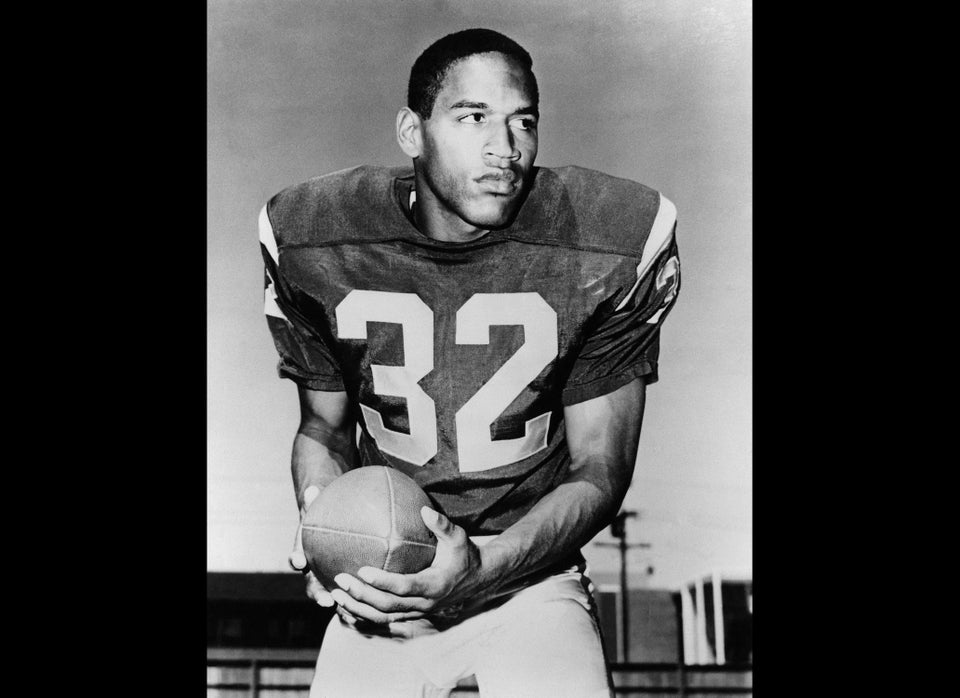 O. J. Simpson From College To Conviction
Popular in the Community