The footage of that moment, which resurfaced after the recent tragedy, is both poignant and distinctly American, if only because the very arguments made remain unsettled to this day.
News reports of the speech describe a tense mood. The footage shows Kennedy dressed in a suit and speaking into a group of microphones that are taped together. He pleads with the crowd of 1,500 or so that a bill he supports is designed to keep guns out of the hands of criminals and the insane and not, as they insist, to serve as a backdoor mechanism for creating a gun registry. The crowd gets restless.
A separate video shows attendees carrying signs reading "Protect Your Right To Keep & Bear Arms." The newscast says people picketed the speech. Another report from that day said Kennedy was heckled. Someone in the audience insisted that the bill Kennedy supported would lead to events akin to what happened during the Nazis' rise to power in Germany. Later, the National Rifle Association would denounce the bill as inherently unconstitutional.
The date was May 27, 1968. The next day, Kennedy lost the state's primary election to Eugene McCarthy, 44 percent to 38 percent. Less than two weeks later, he was assassinated in Los Angeles.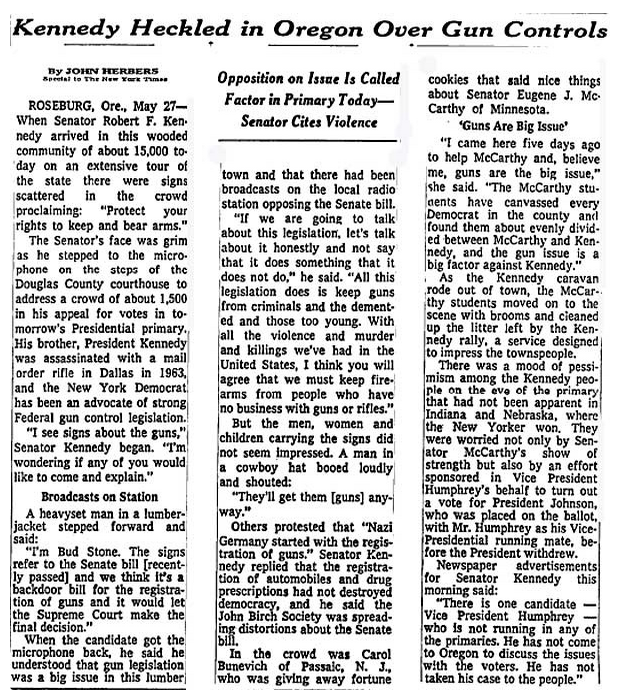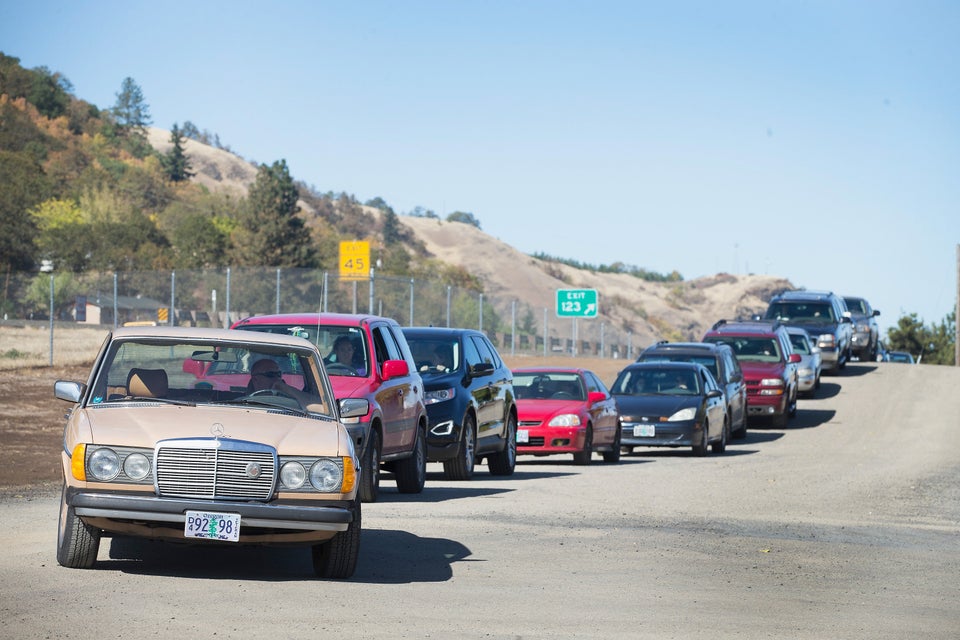 Umpqua Community College Shooting
Popular in the Community