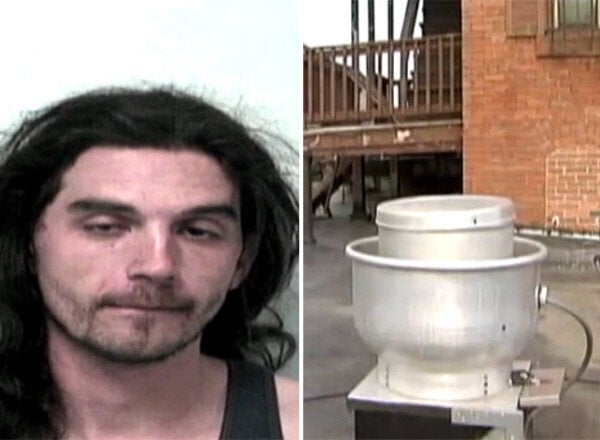 That's because Kuhn didn't get far down the 2' x 2' air shaft before he got stuck. The Boston Herald reports that Lido's owner, and Kuhn's old boss, Don Cerasa called the local police to report a pair of legs dangling out of his chimney.
When officers arrived, at about 9:55 pm, Kuhn allegedly told them, "I'm stuck." A fireman is said to have laughed uncontrollably before helping Kuhn escape.
After Kuhn was freed from the pipe, he was put into the more spacious, but no less absolute, confinement of the back of a cop car. He was charged with breaking and entering after all.
If you want to try to reconstruct the scene for yourself, here's an ABC News report on the incident:
Related