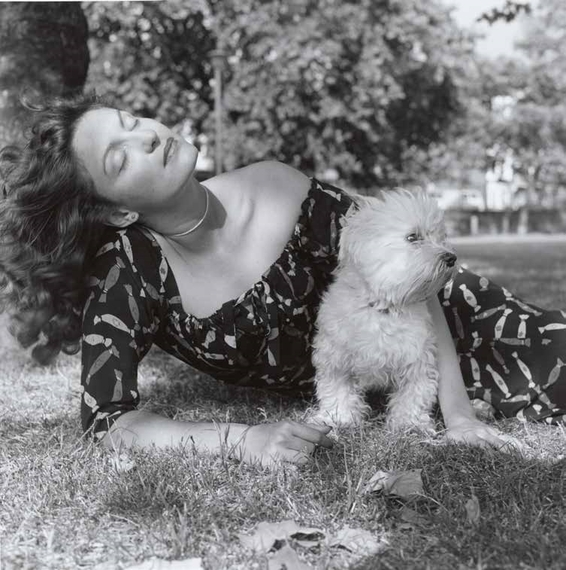 Thankfully I am able to expand on the notion of Robert and dogs from a previous Mrs. Sizzle post to announce a new book out entitled, "Robert Mapplethorpe: The Archive", by Frances Terpak and Michelle Brunnick. It is with painstaking detail that this meticulous collection of Mapplethopre art and artifacts are brought to life by the two authors. Robert Mapplethorpe was my boss and a prolific artist. He, "challenged the limits of censorship and conformity, combining technical and formal mastery with unexpected, often provocative content that secured his place in history. Mapplethorpe's artistic vision helped shape the social and cultural fabric of the 1970s and '80s and, following his death in 1989 from AIDS, informed the political landscape of the 1990s. His photographic works continue to resonate with audiences all over the world.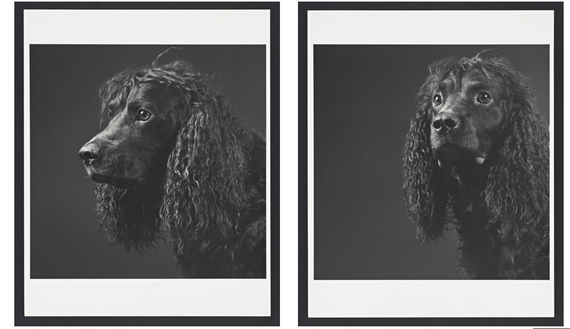 Throughout his career, Mapplethorpe preserved studio files and art from every period and vein of his production, including student work, jewelry, sculptures, and commercial assignments. The resulting archive is astonishing. With over 400 illustrations, Robert Mapplethorpe: The Archive (Getty Research Institute, March 2016) surveys a virtually unknown resource that sheds new light on the artist's motivations, connections, business acumen, and talent as a curator and collector.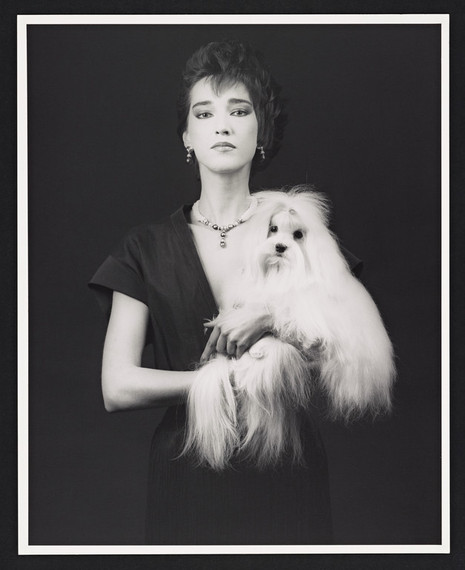 The scrapbook style volume opens with an essay by Mapplethorpe's soul mate, artistic collaborator, and friend Patti Smith entitled "Picturing Robert," in which Smith reminisces about Mapplethorpe's life and their relationship since they first met in New York City in 1967. Her essay is followed by an illustration of a handwritten letter penned by Mapplethorpe shortly before his passing entitled "4th Year College, Summer of Love." This intimate opener sets the book's personal tone." - press release for the book.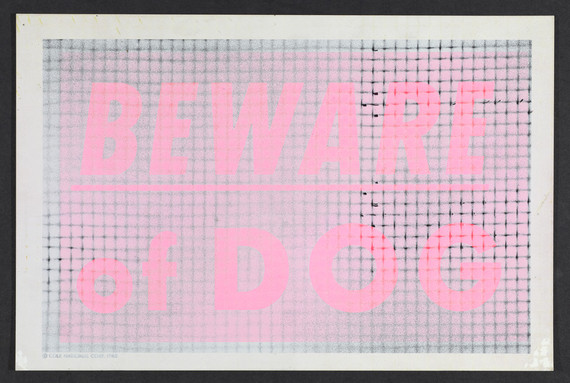 It is with great pleasure that I had the two authors over to my apartment a few years ago for a visit and a chat about Robert. I remember clearly that Frances was happy to see my dogs, Edie and Clair, as she missed her daughters dog, Charlotte, and was in need of a furry fix. I asked her about how bringing dogs into the book made her feel?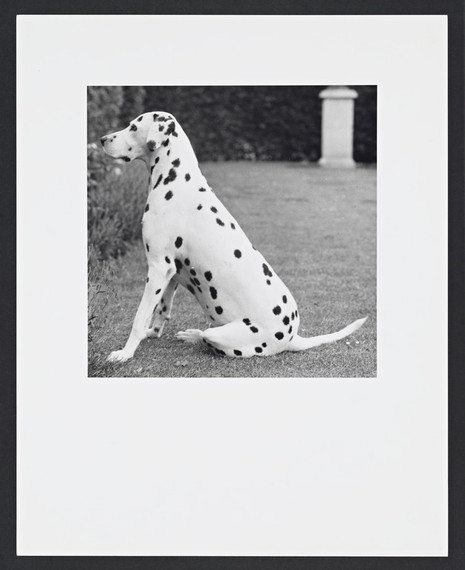 "Illustrating Robert Mapplethorpe's dog photographs are important in the Archive book because they show another side of his work. Of the nearly 2,000 photographs Mapplethorpe did, my favorite is an early 1975 photograph of a British woman named Ika with her dog (top photo). It is more than a portrait of two beings; it is a portrait of the loving relationship that exists between them."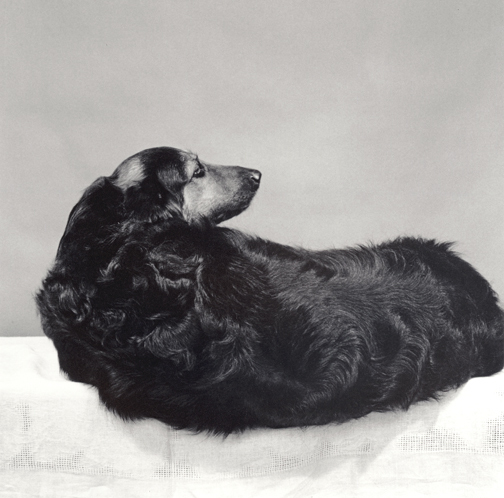 From a post I did earlier in 2015 at the start of my blog: "I don't recall that Robert cared for dogs or animals but I did remember seeing the top shot of the dog in the Mapplethorpe archives. For clarity I reached out to a friend and Robert's confidante, Dimitri Levas. This was what he remembered: "I don't know what to say about Robert and dogs either. I couldn't imagine Robert with an animal that he would have to take care of, especially with his erratic, shall we say, social shedule. I would guess he was more of a cat person. Sam Wagstaff had cats and loved them. Sam was working on a photo exhibit of cats in photography for a long time but that never happened. I thought Patti Smith was a cat person and asked herabout them recently, and she told me she prefered dogs but had cats because there where so many rats and mice from the abandoned building next door, that she got cats to keep them away. Robert had a pet snake, Stinky or Slimmy or something like that. He liked to get a reaction from people when he showed them the snake. I got my beloved dogs after Robert died so I never saw him interact with many dogs. He did give Clarissa Dalrymple her poodle, Flora, (seen in Billy Sullivan's post) and also photographed his friend John Abbott's dog (a Chow), but I don't remember many other dog pictures.""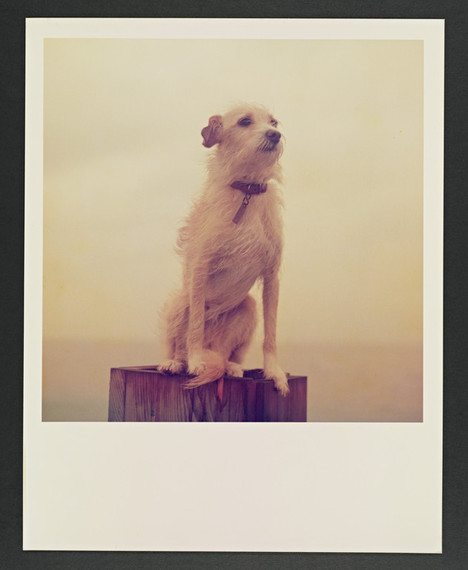 This publication is issued on the occasion of the exhibition Robert Mapplethorpe: The Perfect Medium on view at both the J. Paul Getty Museum and at the Los Angeles County Museum of Art from March 15 and March 20, respectively, through July 31, 2016; at the Musée des Beaux-Arts de Montreal from September 10, 2016, through January 15, 2017; and at the Art Gallery of New South Wales, Sydney, from October 28, 2017, through February 4, 2018.
All photos are Used By Permission from @Robert Mapplethorpe Foundation.
REAL LIFE. REAL NEWS. REAL VOICES.
Help us tell more of the stories that matter from voices that too often remain unheard.