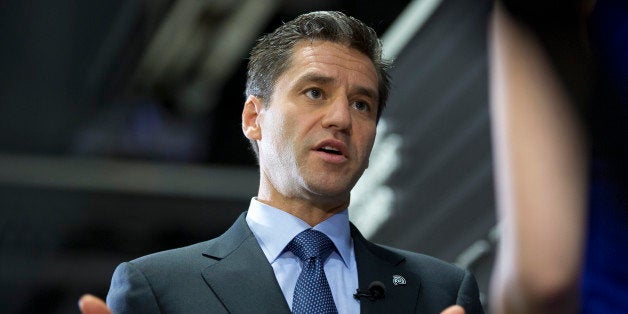 The CEO of Time Warner Cable could get nearly $80 million just for losing his job.
If Robert Marcus is forced out of the company after Comcast takes it over, he will likely walk away with a $79.8 million "golden parachute," according to Comcast company filings released Thursday. Marcus, who has been the CEO of Time Warner for just three months, isn't alone: Three other top executives could leave the new mega-company with parachutes of their own, worth a total of more than $55 million.
This chart from Comcast's S-4 filing with the Securities and Exchange Commission shows just how rich everyone will be.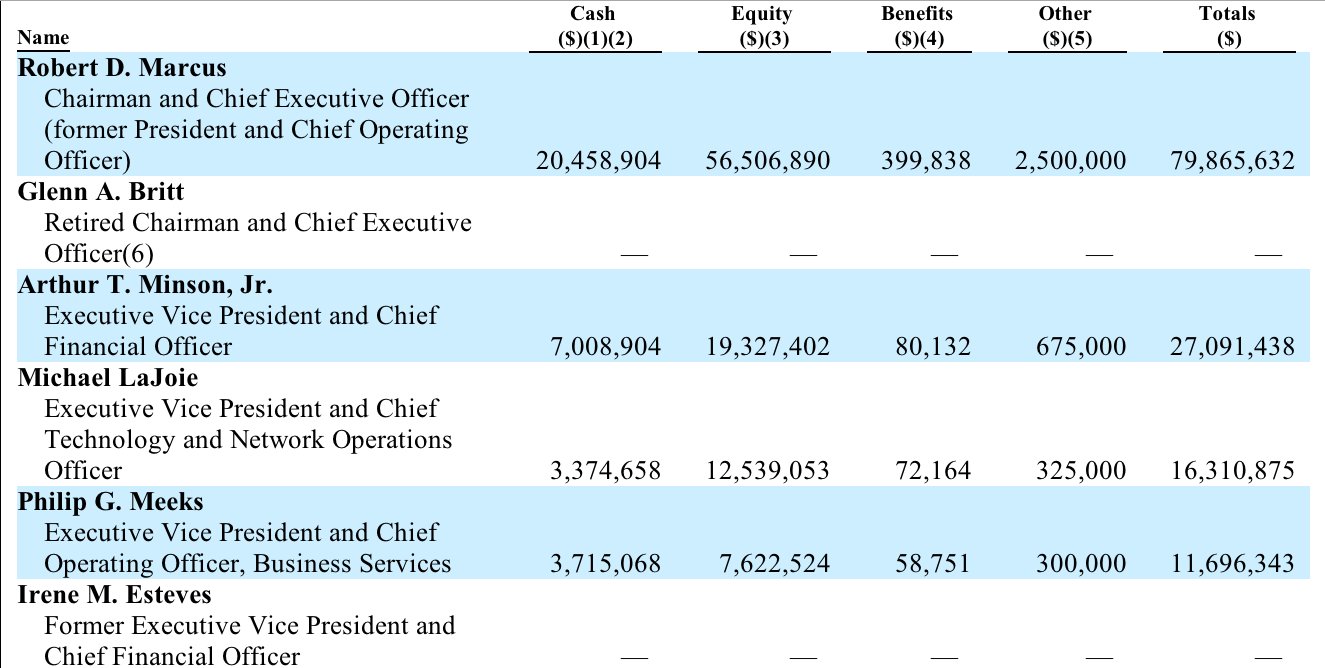 It's not uncommon to see golden parachutes deployed when two companies merge. Such deals first started popping up in the 1970s as a way for company boards to discourage hostile takeovers, according to The Wall Street Journal. A few years later, boards turned that logic on its head and started to use golden parachutes to ensure executives wouldn't hold up a deal for fear of losing their jobs.
Companies and executives haven't been shy about using the tactic. The CEO of Gillette walked away from his company in 2006 with $185 million after the razor maker was acquired by Procter & Gamble. Eugene Isenberg, the former CEO of Nabors, made headlines in 2011 after he scored $100 million for dropping his CEO duties.
As part of the Dodd-Frank financial-reform law, the SEC tried to make it a wee bit harder for executives to leave their companies with boatloads of money. The agency adopted a provision in early 2011 that requires companies to disclose golden parachutes and give shareholders a non-binding vote on the deals.
It's unclear what role, if any, Marcus will have in the combined company. But if there's no place for him, he will have his millions to comfort him.
Time Warner Cable and Comcast declined to comment.
REAL LIFE. REAL NEWS. REAL VOICES.
Help us tell more of the stories that matter from voices that too often remain unheard.
BEFORE YOU GO
PHOTO GALLERY
Top 10 Highest Paid CEOs