WASHINGTON -- Sen. Robert Menendez (D-N.J.) said Sunday that if Republicans want any real shot at taking back the White House, they must support a pathway to citizenship as part of immigration reform.
During an appearance on CNN's "State of the Union," Menendez pointed to polls and a demographic shift in the last election as proof that the public broadly supports immigration reform, something he said Republicans will have to accept if they want to succeed as a party.
"I would tell my Republican colleagues, both in the House and the Senate, that the road to the White House comes through a road with a pathway to legalization," said Menendez. "Without it, there will never be a road to the White House for the Republican Party."
The New Jersey Democrat is a member of the so-called gang of eight, a bipartisan group of senators leading the charge in pushing an immigration reform bill across the finish line. Menendez predicted their bill would get the 60 votes needed to advance in the Senate -- and put House leaders under significant pressure to act.
"When we hit 60 votes, which we will, I have no doubt that other people will want to be on the right side of history," Menendez said. "That will send a very strong message to the House."
Appearing on another show Sunday, Sen. Lindsey Graham (R-S.C.) echoed Menendez's view that Republicans need to embrace immigration reform and predicted the bill will pick up far more than the 60 votes needed to move it forward.
"I think we're going to get plus-70 votes; I've never been more optimistic about it," Graham said on NBC's "Meet the Press."
Graham said his party has "deep bench" of candidates for the 2016 presidential election, but emphasized that passage of immigration reform is still necessary in order to win that race.
"If we don't pass immigration reform, if we don't get it off the table in a reasonable, practical way, it doesn't matter who you run in 2016," Graham said. "We're in a demographic death spiral as a party, and the only way we can get back in good graces with the Hispanic community, in my view, is [to] pass comprehensive immigration reform."
This post has been updated to include comments made by Lindsey Graham.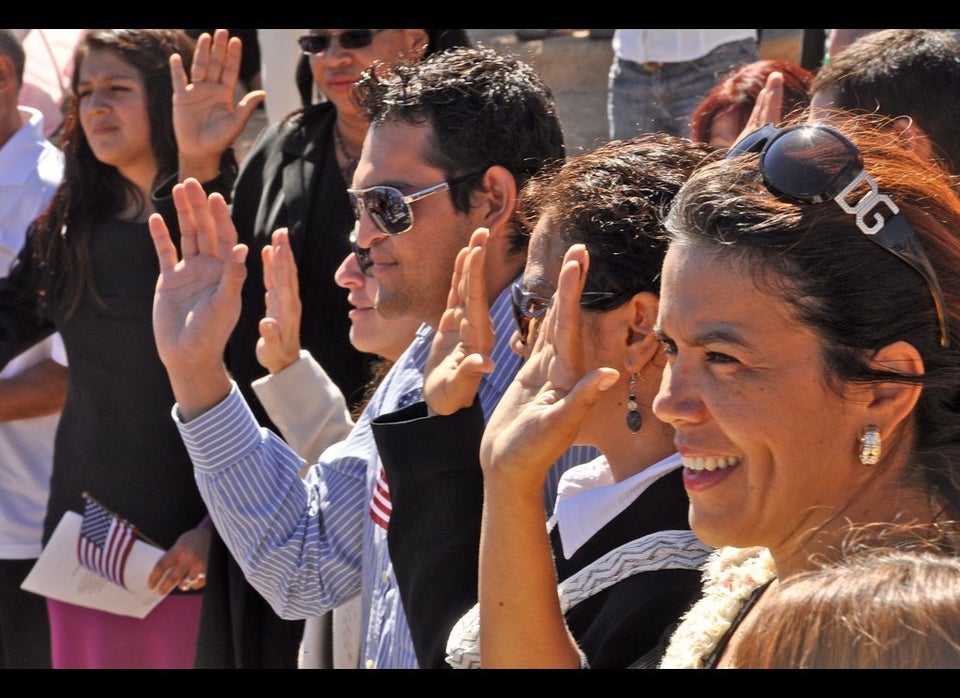 10 Major U.S. Federal Immigration Laws
Popular in the Community