WASHINGTON -- FBI Director Robert Mueller revealed Wednesday that the bureau uses drones to conduct surveillance on U.S. soil.
Asked by Sen. Chuck Grassley (R-Iowa) if the FBI was following in the footsteps of the Drug Enforcement Agency and the Bureau of Alcohol, Tobacco and Firearms in pursuing the use of unmanned aerial vehicles, Mueller said yes. The vehicles are used in very narrow circumstances for surveillance, he said.
Asked if the bureau had developed a set of policies governing drone use and privacy protections, however, Mueller said that such a process was just starting.
"We are in the initial stages of doing that," Mueller said, emphasizing that the FBI drone program was in the nascent stages. "I will tell you that our footprint is very small. We have very few of limited use, and we're exploring not only the use, but the necessary guidelines for that use."
He added that drones were used "in a very, very minimal way, and very seldom."
Sen. Dianne Feinstein (D-Calif.), a supporter of the recently revealed data collection program of the National Security Agency, told Mueller that drones represent a dire threat to Americans' privacy.
"I think the greatest threat to the privacy of Americans is the drone, and the use of the drone and the very few regulations that are on it today, and the booming industry of commercial drones," Feinstein said.
Pressed on what protections the FBI has in place to protect privacy, Mueller said the main safeguard is the way the drones are used.
"It is very narrowly focused on particularized cases and particularized needs," Mueller said. "That is the principal privacy limitation we have."
UPDATE: 5:37 p.m. -- News of the FBI's drone program also alarmed Sen. Mark Udall (D-Colo.), an Intelligence Committee member who has been critical of government surveillance. He found it troubling that the FBI had not yet developed a policy to govern its drone use.
"Unmanned aerial systems have the potential to more efficiently and effectively perform law enforcement duties, but the American people expect the FBI and other government agencies to first and foremost protect their constitutional rights," Udall said in a statement. "I am concerned the FBI is deploying drone technology while only being in the 'initial stages' of developing guidelines to protect Americans' privacy rights. I look forward to learning more about this program and will do everything in my power to hold the FBI accountable and ensure its actions respect the U.S. Constitution."
Michael McAuliff covers Congress and politics for The Huffington Post. Talk to him on Facebook.
Before You Go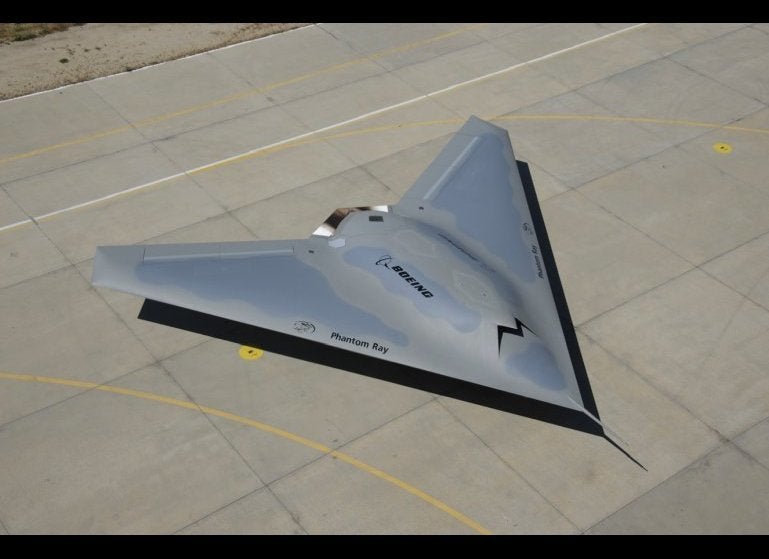 Drones: The Future Of Flight
Popular in the Community