WASHINGTON ― Robert Mueller's special counsel investigation of potential ties between the Trump campaign and the Russian government will hold up congressional probes that were looking into whether Trump affiliates colluded with foreign entities to interfere with the 2016 election, a letter from the FBI indicated on Thursday.
Rep. Jason Chaffetz (R-Utah), who chairs the House Oversight and Government Reform Committee, had requested a copy of memos that former FBI Director James Comey reportedly made to memorialize conversations with President Donald Trump. One memo, first reported by The New York Times, allegedly indicated that Trump asked Comey to stop the investigation into his former national security adviser Michael Flynn. Comey was fired on May 9.
But Deputy Attorney General Rod Rosenstein last week named Mueller, a former FBI director, as special counsel to lead the investigation, and the FBI told Chaffetz on Thursday that it couldn't immediately provide a copy of Comey's memos.  
"In light of this development and other considerations, we are undertaking appropriate consultation to ensure all relevant interests implicated by your request are properly evaluated," Gregory Brower, assistant director of the FBI's Office of Congressional Affairs, wrote in a letter Thursday.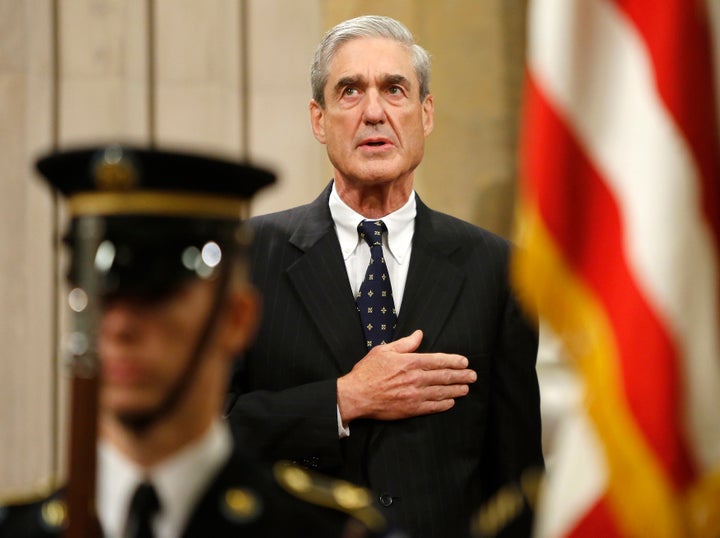 But Chaffetz said in a separate letter on Thursday that the House Oversight and Government Reform Committee has "its own, Constitutionally-based prerogative to conduct investigations." While the committee did not want to interfere or impede Mueller's investigation, Chaffetz wrote, the congressional probe would "complement the work" of the special counsel.
"Whereas the Special Counsel is conducting a criminal or counterintelligence investigation that will occur largely behind closed doors, the Committee's work will shed light on matters of high public interest, regardless of whether there is evidence of criminal conduct," Chaffetz wrote. "The focus of the Committee's investigation is the independence of the FBI, including conversations between the President and Comey and the process by which Comey was removed from his role as director. The records being withheld are central to those questions, even more so in light of Comey's decision not to testify before the Committee at this time."
Chaffetz's letter stated that Rosenstein told members of Congress last week that Mueller's investigation "should not impede the ongoing congressional probes" and that Rosenstein requested congressional investigators coordinate efforts with the Department of Justice.
Trump has said he had already made up his mind to fire Comey before Rosenstein wrote a memo justifying Comey's firing for his handling of the investigation into former Secretary of State Hillary Clinton's emails, and Trump said he was thinking of the Russia investigation when he made the decision to fire the FBI director.
Chaffetz said he is "seeking to better understand Comey's communications with the White House and Attorney General in such a way that does not implicate the Special Counsel's work."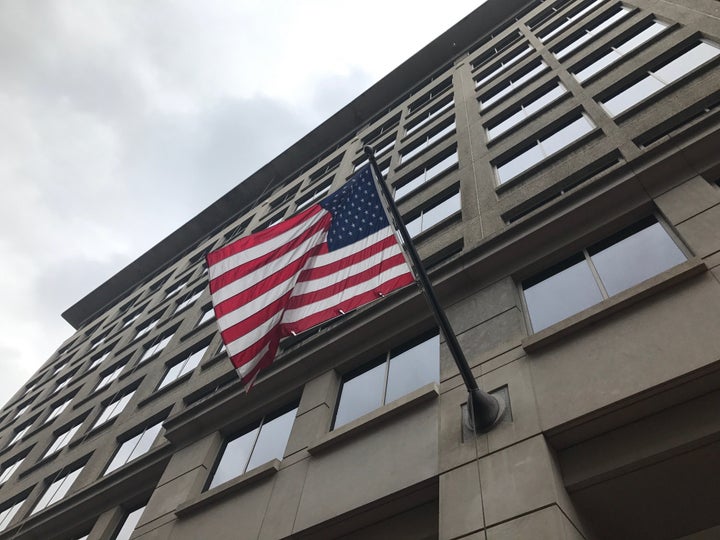 Meanwhile, Mueller has established his office at the Patrick Henry Building at Sixth and D streets Northwest in Washington, a location near D.C.'s federal courthouse that is already home to many Justice Department employees.
Lee Lofthus, who has served as DOJ's assistant attorney general for administration since 2006, told reporters earlier this week that Mueller's office was "up and running," though its total staff size has not been determined. Lofthus said the special counsel will get its budget from a "permanent, indefinite appropriation" fund. 
"Basically, it doesn't require us to go up to the Hill with a budget request," he said. "It basically is an appropriation available if you have something like a special counsel, to make sure that the thing gets funded."
Lofthus said DOJ would "make sure that the special counsel gets the money it needs." 
Here's the FBI's letter to Chaffetz: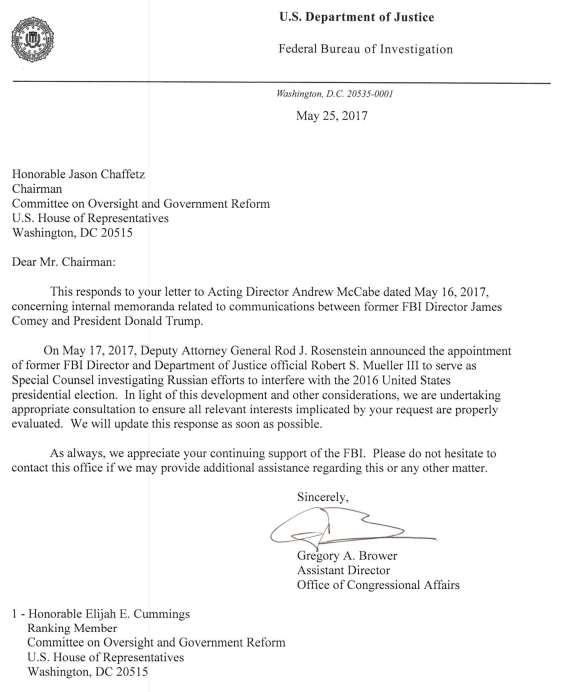 Here's Chaffetz's full response:
Calling all HuffPost superfans!
Sign up for membership to become a founding member and help shape HuffPost's next chapter
BEFORE YOU GO
PHOTO GALLERY
Best Photos From Trump's First 100 Days