It's only been a month since the Justice Department appointed him, but the knives are already out for special counsel Robert Mueller.
President Donald Trump on Thursday denounced what he called "the single greatest witch hunt in American political history" after The Washington Post reported that he is being investigated for obstructing justice.
The investigation into his presidential campaign's possible ties to Russia, the president said on Twitter, is being led by "some very bad and conflicted people."
Mueller is a highly-respected former director of the FBI and is the second-longest-serving director in the agency's history. He was appointed by a Republican president in 2001 and confirmed unanimously by a 98-0 vote in the Senate.
Moreover, like another prominent target of the president, he is a decorated veteran of the Vietnam War. He received the Bronze Star, two Navy medals, the Purple Heart, and the Republic of Vietnam Cross of Gallantry.
But those details do not appear to have swayed the allies and surrogates of the president, who have stepped up attacks and criticisms of Mueller's handling of the investigation. In fact, the campaign against the special counsel is beginning to resemble attacks against former FBI director James Comey, whom the president fired abruptly earlier this year.
Former House Speaker Newt Gingrich, a Trump ally, on Thursday called Mueller the "anti-Trump special counsel."
Gingrich's denouncement of Mueller comes just one month after he praised the former FBI director as a "superb choice to be special counsel."
"His reputation is impeccable for honesty and integrity. Media should now calm down," the speaker said after Mueller was appointed in May.
Kellyanne Conway, a counselor to the president, called into question Mueller's independence by flagging past campaign contributions from some of the prosecutors he hired to help him handle the investigation.
"Republicans are delusional if they think the special counsel is going to be fair. Look who he is hiring," Gingrich tweeted on Monday.
Newsmax CEO Christopher Ruddy, a close friend of the president, ignited a firestorm last week when he said he believed Trump was "considering" firing Mueller. He, too, questioned Mueller's appointment given that he interviewed for the position of FBI director.
"I think Mueller should have not taken the position if he was under consideration and had a private meeting with the president and was privy maybe to some of his thoughts," he said Sunday.
Before You Go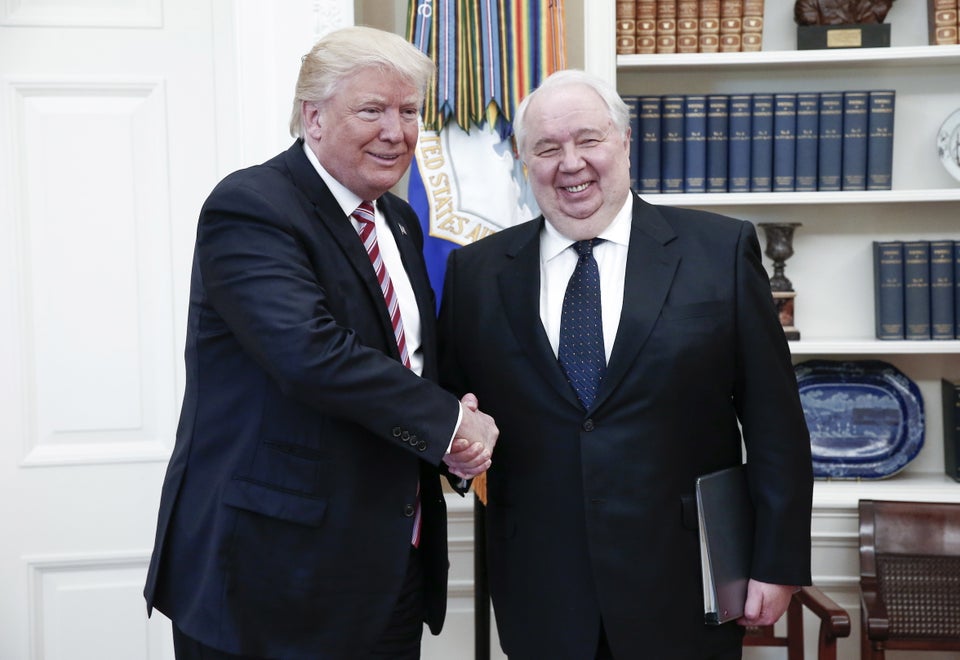 Donald Trump Meets With Russian Officials
Popular in the Community