"Why don't you just go with the flow?/That's not what I want to do.../I know it's not easy and it might not fit your bill/But please try to see that I don't go with the flow..."
"Won't Go with the Flow," the lead single from Robert Nix's Once in a Blue Moon, is a conversation between Nix and his naysayers. For this man with clear musical talent and a unique artistic vision, select listeners might wonder what's holding him back from farther-reaching, mainstream success, and pin it on his quirky choices. But it's clear right off the bat that quirkiness is where Nix feels most comfortable, and is where he thrives.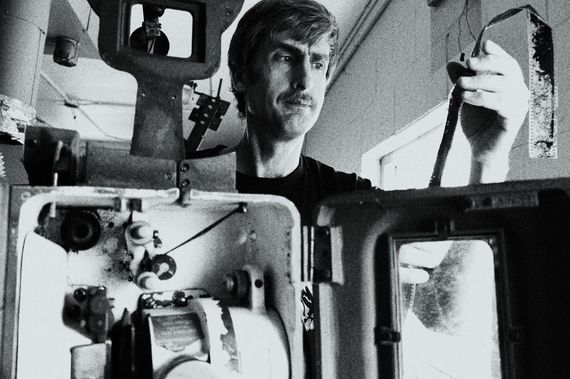 Like unconventional acts that have come before -- They Might Be Giants, David Byrne, Lady Gaga -- there is, at times, an element of theatricality and cartoonishness to Nix's writing and delivery. Post-punk synthesizers and self-harmonizing add to the larger-than-life feel found on each track.
"Time to Make Up Your Mind", "The Evil Eye", "What Will You Do (Out of School)" and "Can't Get to Sleep" all heavily feature the song title as the chorus of each respective track, and rely heavily on the dramatics of the music to drive home the point of the titles every time the same, repetitive (see what I did there?) words come around again. The album's instrumental tunes, "Dad's Song," and "Real Time Drum Solo," are both musically compelling and interesting -- though it's unclear if "Drum Solo" features any real drums.
The greatest strength of Blue Moon is its massive presence, at times feeling like a rough draft of a rock opera or the initial makings of something like David Byrne's hit Off-Broadway musical Here Lies Love. The icing on the cake of Nix's songwriting is his often inspirational and liberal lyrics, like those featured in "Don't Eat the Animals" below:
Calling all HuffPost superfans!
Sign up for membership to become a founding member and help shape HuffPost's next chapter