President Donald Trump announced Wednesday that he plans to appoint Ambassador Robert C. O'Brien, the special presidential envoy for hostage affairs, as the next national security adviser.
O'Brien is set to replace John Bolton, who last week announced he is leaving the White House. Trump said he fired Bolton. Bolton said he was resigning following disagreements about foreign affairs.
The post does not require Senate confirmation.
O'Brien was considered the "safest option" to avoid drama ahead of the 2020 presidential election, a senior U.S. official who requested anonymity told The Washington Post.
"He gets along with everybody," the official said. "He's the nicest guy on the planet."
O'Brien would take on the role during a time of increasing hostilities between the U.S. and Iran. Tensions have gone up in recent days following an attack on Saudi Arabia's oil facilities, which cut access to around 5% of the global oil supply and brought renewed threat of a military conflict between Washington and Tehran. The U.S. has blamed Iran for the strikes and Trump claimed Wednesday that he would add new sanctions as a result, while Iranian officials deny involvement in the attack.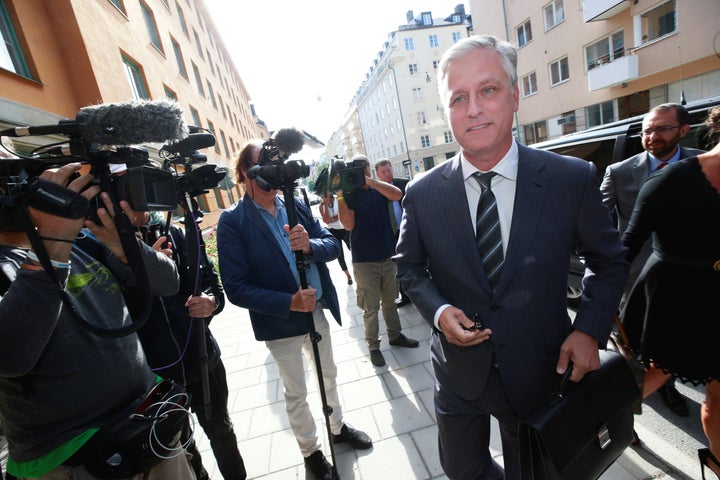 In the book "While America Slept," O'Brien heavily criticized the Obama administration's foreign policy and advocated for expanding U.S. military presence abroad. He has supported expanding the Navy, and he is a big proponent of countering China in the South China Sea. Trump reportedly considered O'Brien for the role of secretary of the Navy in 2017. 
O'Brien's prior work includes having served as a senior foreign policy adviser to Sen. Ted Cruz (R-Texas) and former Wisconsin Gov. Scott Walker (R), as well as being a foreign policy adviser for former Republican presidential candidate Mitt Romney.
In addition to advising Republican politicians, O'Brien is an attorney who co-founded the Los Angeles-based law firm Larson O'Brien in 2016. He previously represented astronaut Buzz Aldrin. 
Bolton's replacement will be Trump's fourth official national security adviser in less than three years in office. No other president has had that many in their first term. Michael Flynn was fired from the position after just 24 days. Lt. Gen. H.R. McMaster left in early 2018. 
Longtime Bolton ally Charles Kupperman temporarily served in the role after Bolton left, but he faced calls from civil rights groups to resign over his ties to an anti-Muslim think tank.
This story has been updated with additional background on O'Brien.
Calling all HuffPost superfans!
Sign up for membership to become a founding member and help shape HuffPost's next chapter