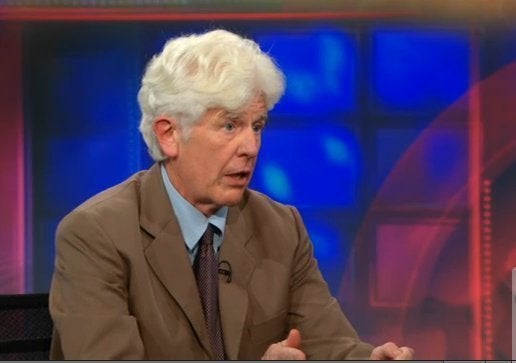 Author Robert O'Connell spoke to Jon Stewart last night about his new book, "Ghosts of Cannae: Hannibal and the Darkest Hour of the Roman Republic." In his book, O'Connell covers the bloody battle at Cannae, where Hannibal (no, not the guy from "The A-Team") defeated the Roman army. The losses at this battle were devastating; the Roman army lost more men in one battle than the United States lost in the entire Vietnam War, O'Connell said. Included in those losses were members of the Roman senate, who essentially watched -- or, as Stewart accused them, "snacked" -- on the sidelines of the battle. Stewart asked the question on everyone's mind: "What kind of idiocy was that?" But, O'Connell explained, everyone in Rome was part of the military, and it was common for political leaders to attend, or lose their lives, in battle.
As it turns out, the Romans' defeat at Cannae actually lead to the start the Roman empire, because the defeat caused Rome to focus on becoming a militaristic regime, rather than a republic. As Stewart put it, "the parallels to modern warfare society" are fascinating in this novel, so pick up "Ghosts of Cannae" if you want proof that history tends to repeat itself.
REAL LIFE. REAL NEWS. REAL VOICES.
Help us tell more of the stories that matter from voices that too often remain unheard.