Oh, how times have changed.
Back in May 2011, Robert O'Neill was one of the Navy SEALs responsible for hunting down Osama bin Laden in Abbottabad, Pakistan. O'Neill later claimed to be the man who actually killed the terrorist leader.
He then shockingly suggested he wouldn't mind doing the same in the U.S.
The tweet was one of several O'Neill posted criticizing President Joe Biden and the way his administration has handled the withdrawal.
HuffPost reached out to O'Neill for comment about the fiery tweet, but did not immediately receive a response.
However, many Twitter users pointed out that his comments went beyond expressing a political opinion to appearing to fantasize about another violent insurrection in the U.S.
O'Neill's life has taken some strange turns since 2011.
Before You Go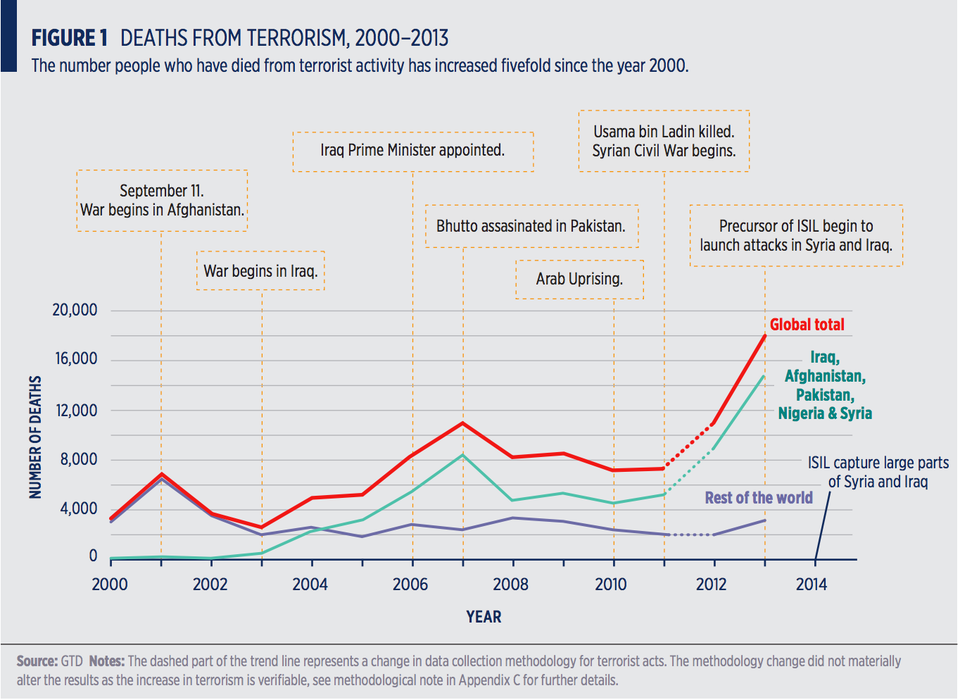 Global Terrorism Index
Popular in the Community