 In promotion for his upcoming film "Cosmopolis," Pattinson will appear on "The Daily Show" on Aug. 13, giving host Jon Stewart his first interview since news broke that his girlfriend Kristen Stewart cheated on him with director Rupert Sanders, reports Gossip Cop.
"The Daily Show" managed to snag the coveted first interview away from "Good Morning America," where Pattinson will be appearing next Wednesday.
According to the website it's more than doubtful that Pattinson will use the appearances to "open up" about being cheated on or the current status of his relationship with Stewart. Neither "Twilight" star has ever been one to speak openly about their relationship, which was one of the reasons it was so surprising that Stewart actually named Pattinson as the person she loves and respects most in her bizarre apology for cheating on him.
Likewise, Pattinson has refused to talk about his life off-camera:
"My private life is off-limit. I've never spoken about my flirts, I'm not a man for short and superficial love affairs. I don't talk about my relationships with female friends, not to mention how I don't talk about my relationship with Kristen Stewart, an actress I admire because she's a real person, and a real actress," he told Italy's Style magazine in March 2011.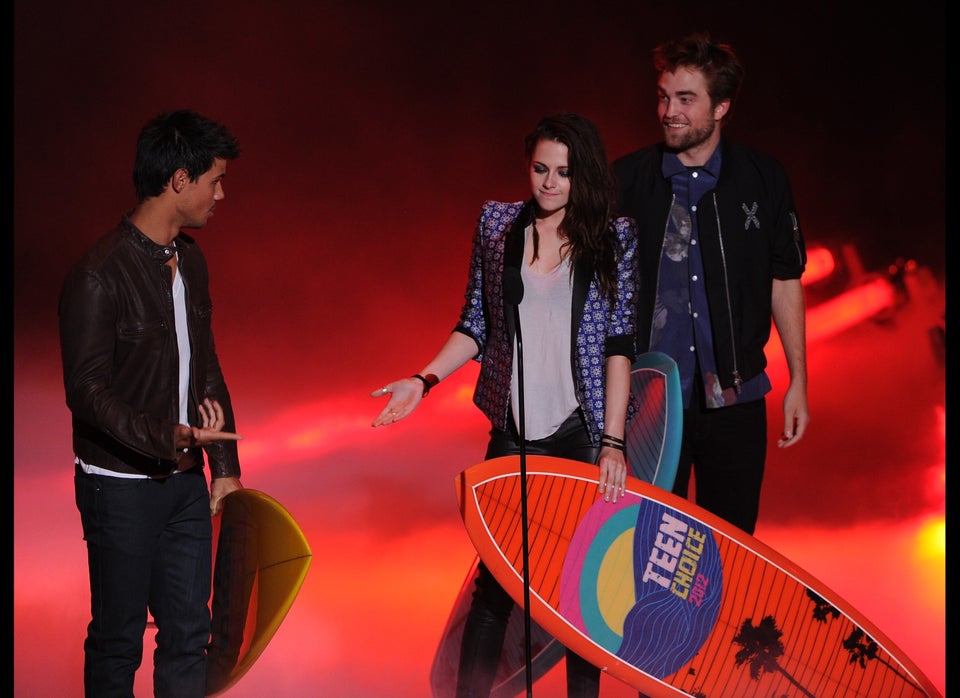 Kristen Stewart & Robert Pattinson
Related
Popular in the Community