Have Kristen Stewart's prayers been answered?
The Sun reports that Pattinson had a "heart-to-heart" with his girlfriend of four years and has forgiven her "stupid mistake." Sources told the U.K. tabloid that the couple "pretty much decided they couldn't live without each other," and after many long, tear-filled talks, they've finally worked things out.
There have been few real facts reported about Stewart and Pattinson's relationship since the cheating scandal broke, but it's noteworthy that Stewart was confident that she and Pattinson would be "totally fine" when they have to promote "Breaking Dawn -- Part 2" this November. Stewart's confidence that the press tour will go on without issue could perhaps mean she believes Pattinson will be able to forgive and forget.
It has also been reported that executives at Summit Entertainment are hoping the couple would reconcile in time to promote "Breaking Dawn - Part 2. " Though the pair's relationship woes have given the film massive amounts of free publicity, a reconciliation could be a strong selling point for the film's love story. As the press tour -- which is slated for November -- inches closer, it seems likely that we'll continue to hear unsubstantiated reports that "Robsten" are back on.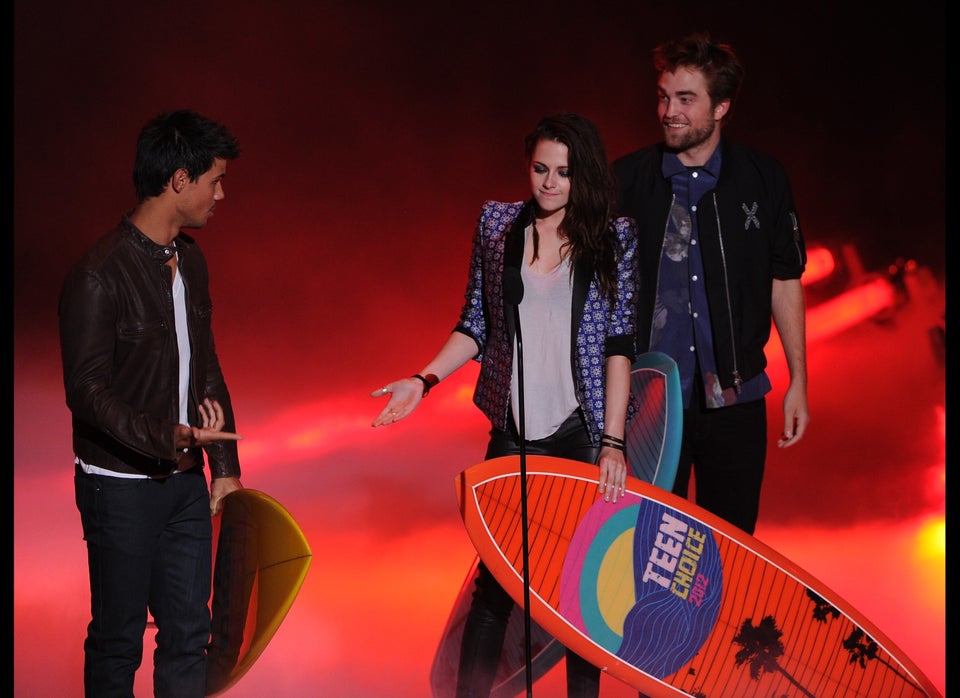 Kristen Stewart & Robert Pattinson
Popular in the Community