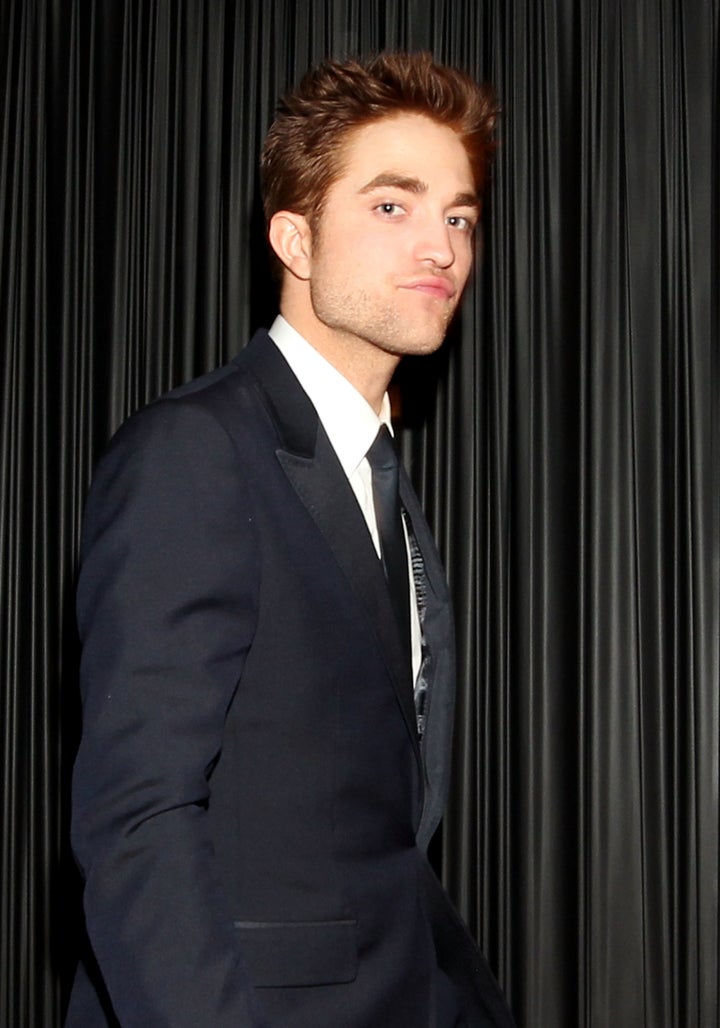 Robert Pattinson is one of the most photographed men in the world -- and he's none too pleased about it.
The private, low-key star of "The Twilight Saga" and the upcoming "Water For Elephants" and "Bel Ami" spoke with Elle.com about his reluctant fame, talking, in part, about how he deals with paparazzi and his fantasy intentions for the future.
"You know, when the whole thing dries up and there's hardly any paparazzi around--I don't know, in 15 years or something--I like the idea of just one paparazzo coming out and trying to get a picture, and I just beat the s**t out of him," Pattinson confessed. "I mean--out of nowhere--when my picture's not even worth...and I've spent all my money, so you can't sue me!"
Right now, Pattinson is cast as the gentle vampire in "Twilight," so that would be quite the transformation for his public image. But perhaps it's not too far of a stretch, given his increasingly strained relations with the photo stalkers.
"A bunch of paparazzi were following me, and I thought the best way to deal with it was to stop my car in the middle of the street and say, 'I'm not leaving, and I'm not going to speak to you anymore,'" Pattinson remembered. "They got all pissed off because they can't just keep taking the same picture. We were in Venice by the boardwalk, and they kept trying to get all these drug dealers to come up to the car. I was just like, Oh my God, this is insane."
That said, Pattinson isn't exactly looking for privacy so that he can party hard. A large part of the press' interest in him stems from his long-rumored relationship with "Twilight" co-star Kristen Stewart, and as he told Style Italy in March, he lives a more quiet life, one in which he's always searching for meaning.
"I came to a point where I said: I'm going to be a professional actor, looking for the origins of my characters, making something real out of this ephemeral job.," Pattinson said. "This will allow me to live the life I want to live, to be active in green politics, to be a citizen of the world. Fame is an handicap, not a privilege, it often complicates things. I try to not fall in the web of top class hotels, first-class flights, designers sending you tons of stuff, thousands of girls everywhere."
WATCH
:
Calling all HuffPost superfans!
Sign up for membership to become a founding member and help shape HuffPost's next chapter