Robert Pattinson has no time for anyone saying that director Claire Denis is one of the best female directors and made that clear during red carpet interviews at the Toronto International Film Festival premiere of his latest film, "High Life."
In an interview with ET Canada, Pattinson was chipper after a reporter asked him what it was like working with one of the best film directors in the world, noting that he routinely gets asked what it's like working with one of the best female directors in the world.
"She's one of the best directors in the world, easily," said Pattinson. "She's always been in my top three. She's the best. She's incredibly unspoken. She's hilarious. She's so determined to get what she wants."
Is anyone else clapping?!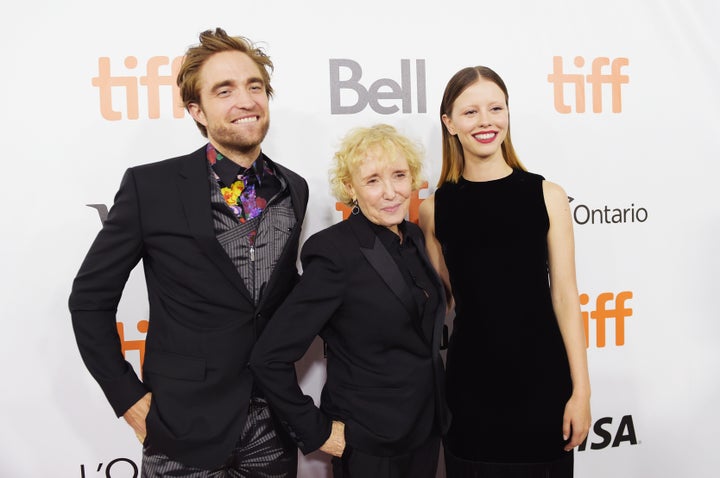 Denis and Pattinson's "High Life" is a sci-fi film that features the actor as Monte, a man flying through space with his daughter Willow by his side. However, the way this pair ended up there is through highly unusual circumstances: Monte was sent into space with other convicts and is on death row. An onboard scientist, played by Juliette Binoche, intervenes, which is how Willow was born, and the film goes on from there.
The French auteur other international films include 1988′s "Chocolat," 1999's "Beau Travail," 2010's "White Material," and 2017's "Let the Sunshine In" (which was released in the U.S. this year).
On working with Pattinson, Denis told Deadline that she was "initially afraid [he] would be too young for the part but he wasn't."
"I think he is a great young man and a wonderful young actor. He is intelligent, poetic, he is like a knight to me. I saw the four parts of the Twilight series when it was released. I was amazed by the two heroic young leads," she said.
CORRECTION: A previous version of this story indicated that Denis was the director of 2000′s "Chocolat" starring Juliette Binoche. That film was directed by Lasse Hallstrom.
REAL LIFE. REAL NEWS. REAL VOICES.
Help us tell more of the stories that matter from voices that too often remain unheard.
BEFORE YOU GO
PHOTO GALLERY
The Many Hairstyles of Robert Pattinson