What in the world is going on with Robert Pattinson's hair?
The "Twilight" heartthrob showed up to Comic-Con on Thursday with his curious new 'do on full display. We've already seen it described as a sideways mullet -- business on the left, party on the right.
Turns out that Pattinson, best known for his signature bedhead look, is sporting the bizarre style for his new movie "Cosmopolis," in which he spends a good chunk of the movie trekking across Manhattan in order to get a haircut...apparently fleeing one salon before his 'do was done.
Strange movie plot? Sure. Even stranger haircut? Most definitely.
Check out the pics and sound off below.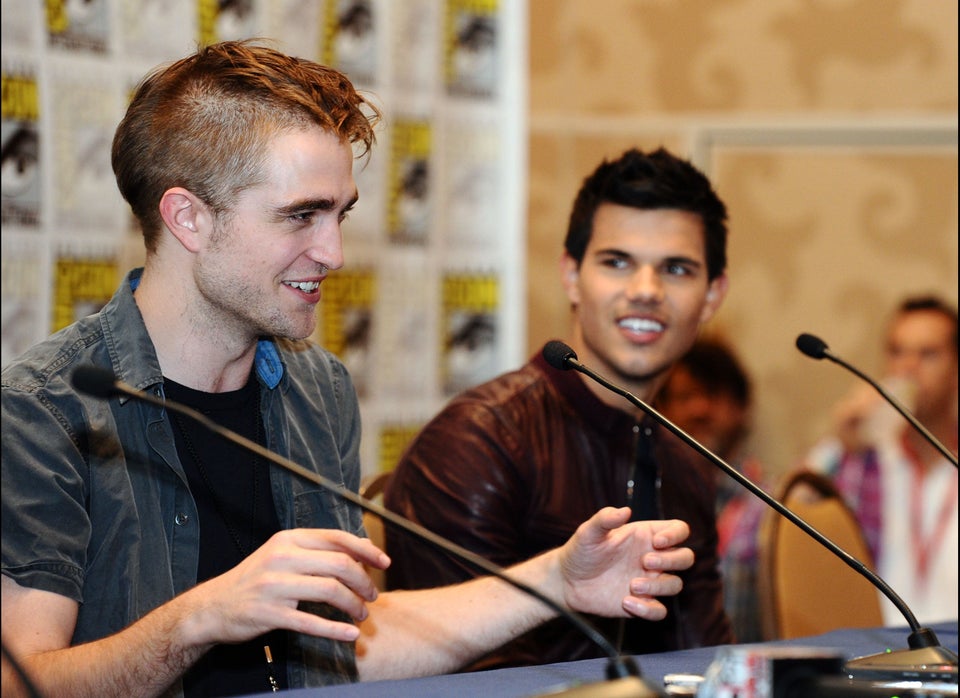 Robert Pattinson Crazy-Ass Hair