Robert Pattinson is reportedly "heartbroken and humiliated" after learning his girlfriend, Kristen Stewart, cheated on him with her married "Snow White and the Huntsman" director, Rupert Sanders.
Sources told Page Six that the 26-year-old "Twilight" star may have already known about Stewart's infidelity, as witnesses reportedly saw the couple fighting backstage at Sunday night's Teen Choice Awards, just days before the photos of what looks like Stewart and Sanders kissing were made public.
"Rob and Kristen were having a long and intense conversation backstage, and he looked miserable, heartbroken and humiliated. She was pleading," a source told Page Six, while another source claimed that once Stewart learned she couldn't stop the photos from leaking she was forced to own up to Pattinson last week.
Some have suggested that Stewart's public apology -- in which she declared her love for Pattinson, calling him the person she "loves and respects the most" -- is simply her attempt to communicate with Rob, who may not be answering her phone calls.
By all accounts, Pattinson took his relationship with Stewart very seriously and some have claimed he was even planning to propose. In a rather telling recent interview with Italian Vanity Fair, he expressed his thoughts about cheating:
"But there's a thing I've never got: That is, why do people cheat? I can understand the impulse, but not how you can keep two relationships going at the same time for long," he told the magazine, later adding, "I'm not the casual-affair kind of guy. If I choose to be with someone, it's because I really want it. When I have a relationship, I'm 100 percent into it."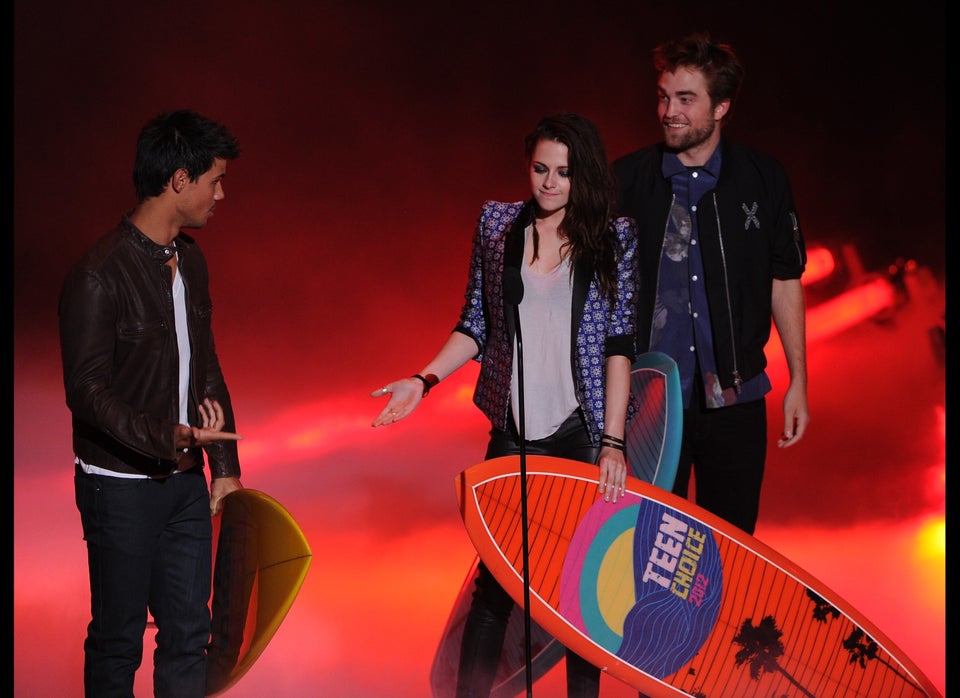 Kristen Stewart & Robert Pattinson
Related
Popular in the Community