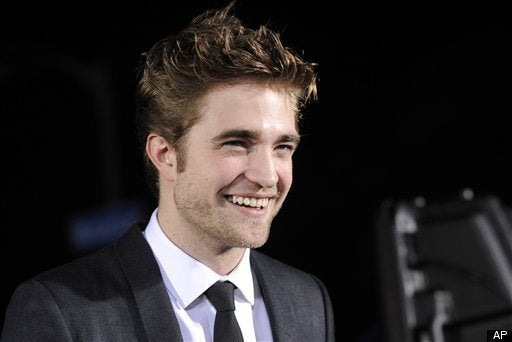 Robert Pattinson has repeatedly spoken about his vagina allergy, but he assures UK's Sunday Times he is straight and talks about the nitty gritty of filming sex scenes with both men and women. Here are some excerpts:
On his gay sex scenes in last year's film 'Little Ashes' with Javier Beltran:
"Strange. I played Salvador Dali. We were both straight, but he was Spanish, so much more confident about being naked and stuff, although when it comes down to it, it's just as awkward with a girl, especially if you are straight and with a girl you don't like... Anyway, Javier was really cool. After we had been pretending to have sex on this balcony in Barcelona, he was like, 'We have such a strange job...'"
On shooting sex scenes with Emilie de Ravin in 'Remember Me':
"And when you end up doing it, you have this little patch on your privates. I didn't really tape it up properly, so I'd spent so long taping it round myself and then literally it falls off within one second and it's taped to the sheet. And you realize the whole crew are looking directly at your butt crack." He blanches. "I can't think of anything exciting for them about this. It gives you a lot of respect for porn stars."
Does he believe in love at first sight? "Yes," he says. Has he... ever been in love? "Ah, yes, I think so." "What's..." Nick looks up from his BlackBerry. "Let's keep to the film," he snaps.
Calling all HuffPost superfans!
Sign up for membership to become a founding member and help shape HuffPost's next chapter