 Robert Pattinson is reportedly selling the Los Feliz home he shared with Kristen Stewart, but is he ditching the West Coast entirely and moving across the pond?
RadarOnline reports that in the wake of ex-girlfriend Kristen Stewart's cheating scandal, the 26-year-old actor is considering moving back to London, or at least moving back temporarily as he misses his friends and family.
"Robert is thinking long and hard about returning to London," a source told the website. "He's selling his home in Los Angeles, not only because it holds bad memories, but because he wants a fresh start."
According to Us Weekly, the "Twilight" actor is selling the mansion he bought for $6.3 million in September 2011. Sources say the actor never fell in love with Los Angeles and misses going to the pubs of west London.
"He is set to make up his mind very soon – his family hasn't put pressure on him to return – but he misses them very much and they've said they'd welcome him back with open arms," the source told RadarOnline.
Reports that he's considering making such a big move do not bode well for those hoping he'll reconcile with Stewart. Pattinson has been busy promoting his latest film, "Cosmopolis," but the last installment of the "Twilight" franchise -- "Breaking Dawn: Part 2" -- hits theaters in November, and studio executives are reportedly patiently hoping their romantic leads will get back together.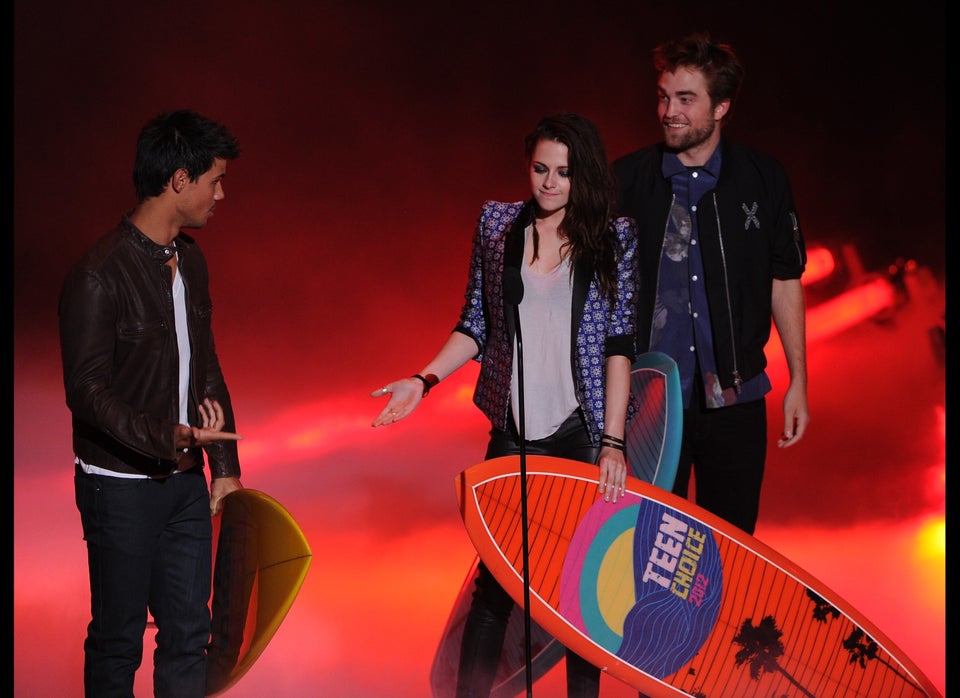 Kristen Stewart & Robert Pattinson
Related
Popular in the Community