Is it possible to be a shape-shifter while remaining strongly grounded at the same time? Robert Pruitt's crayon series, simply entitled "Women," shows such an existence is not just possible -- it is everywhere.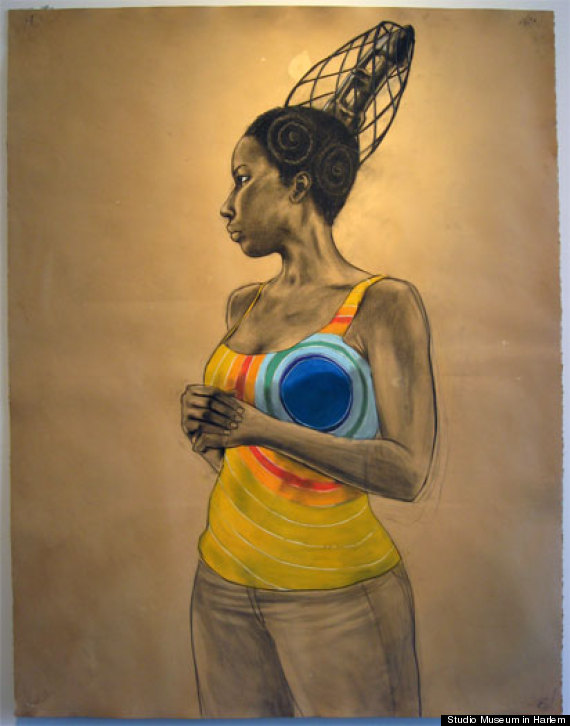 Pruitt's portraits of contemporary African American women incorporate science fiction, hip-hop, 1960s black power, comic book culture and a romantic allegiance to realism. Conjuring the cultural influences that construct identity, Pruitt presents feminine strength from the inside colliding with external forces to create a captivating and fantastical portrait.
Pruitt, who lives and works in Houston, Texas, uses Conté crayons as his medium of choice, a drawing material composed of charcoal and clay. His women, based on his friends and community members, enter a fantasy world somewhere between a music video, steampunk tutorial and colonial African exploration.
While cultural-infused portraitist Mickalene Thomas imbues her subjects with style, Afrofuturism and a cosmic sense of cool pervade Pruitt's portraits, tying the trends of the time to a greater sense of eternity. Although Pruitt's women occupy a shifting array of times, places, moods and modes, the strength in their eyes and bodies keeps them tethered to the ground beneath them.
"Women" is currently on view at the Studio Museum in Harlem until October 27, 2013. Check out a preview of the exhibit below and let us know your thoughts in the comments.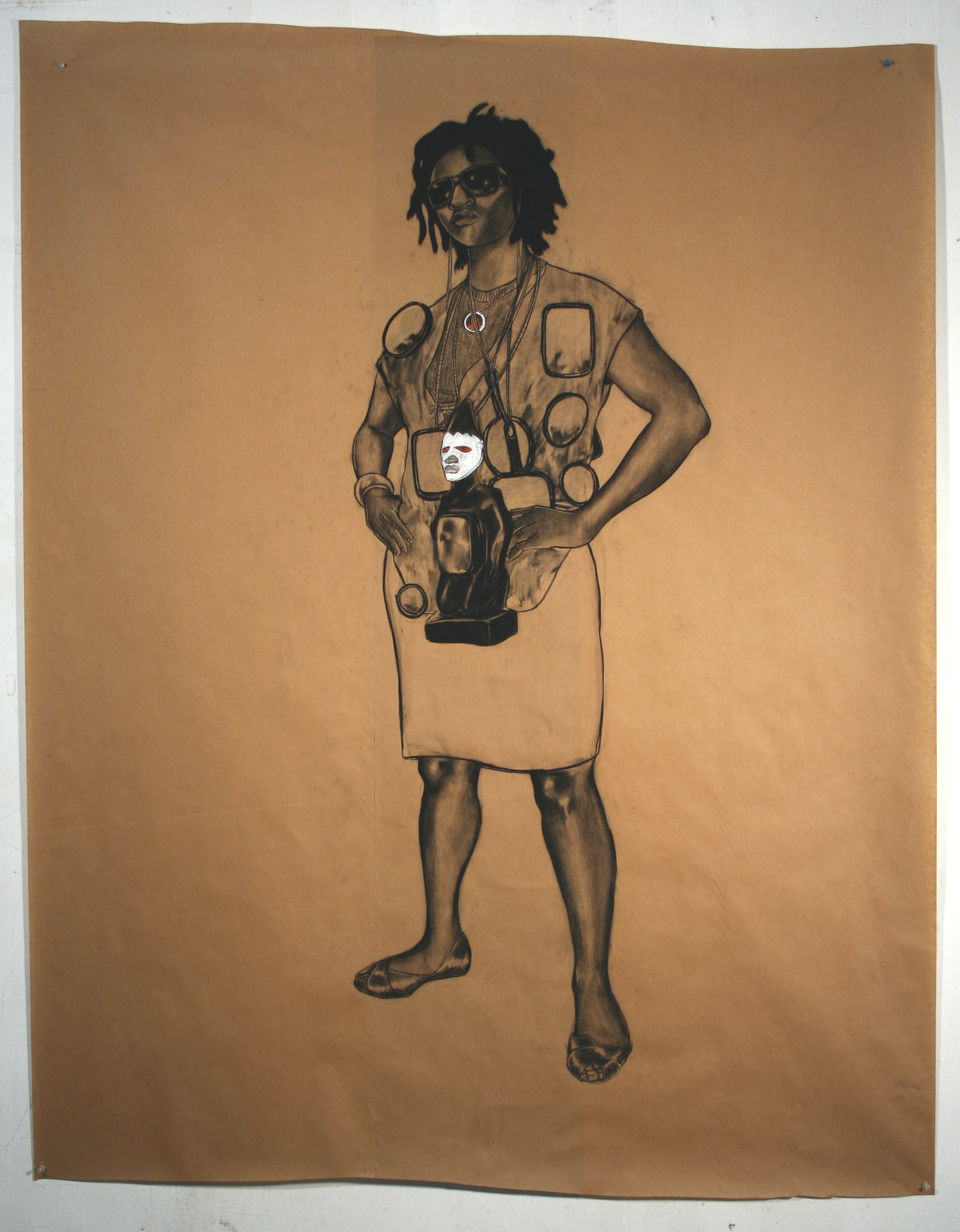 A to the K The Light Might Stun You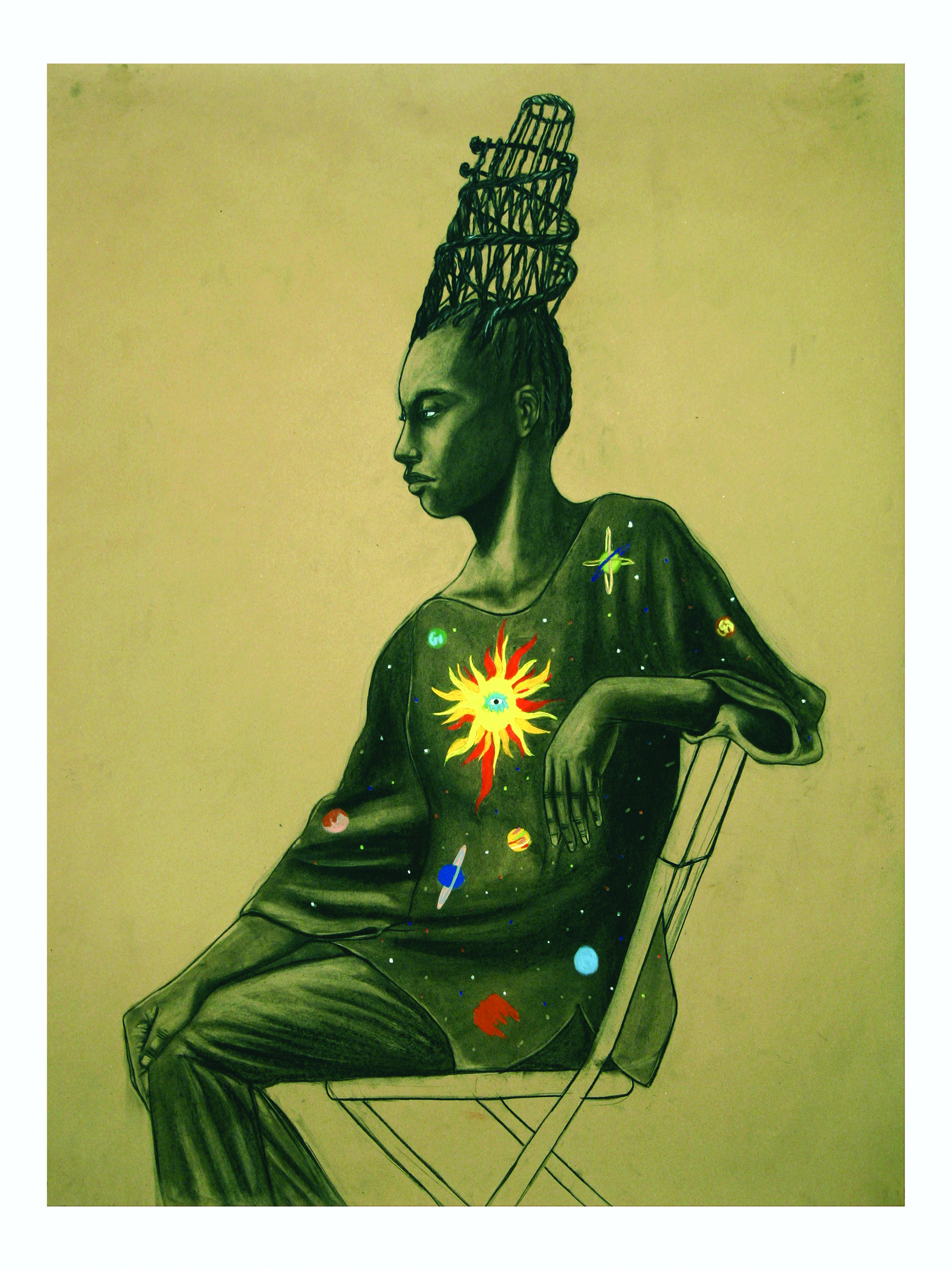 Be Of Our Space World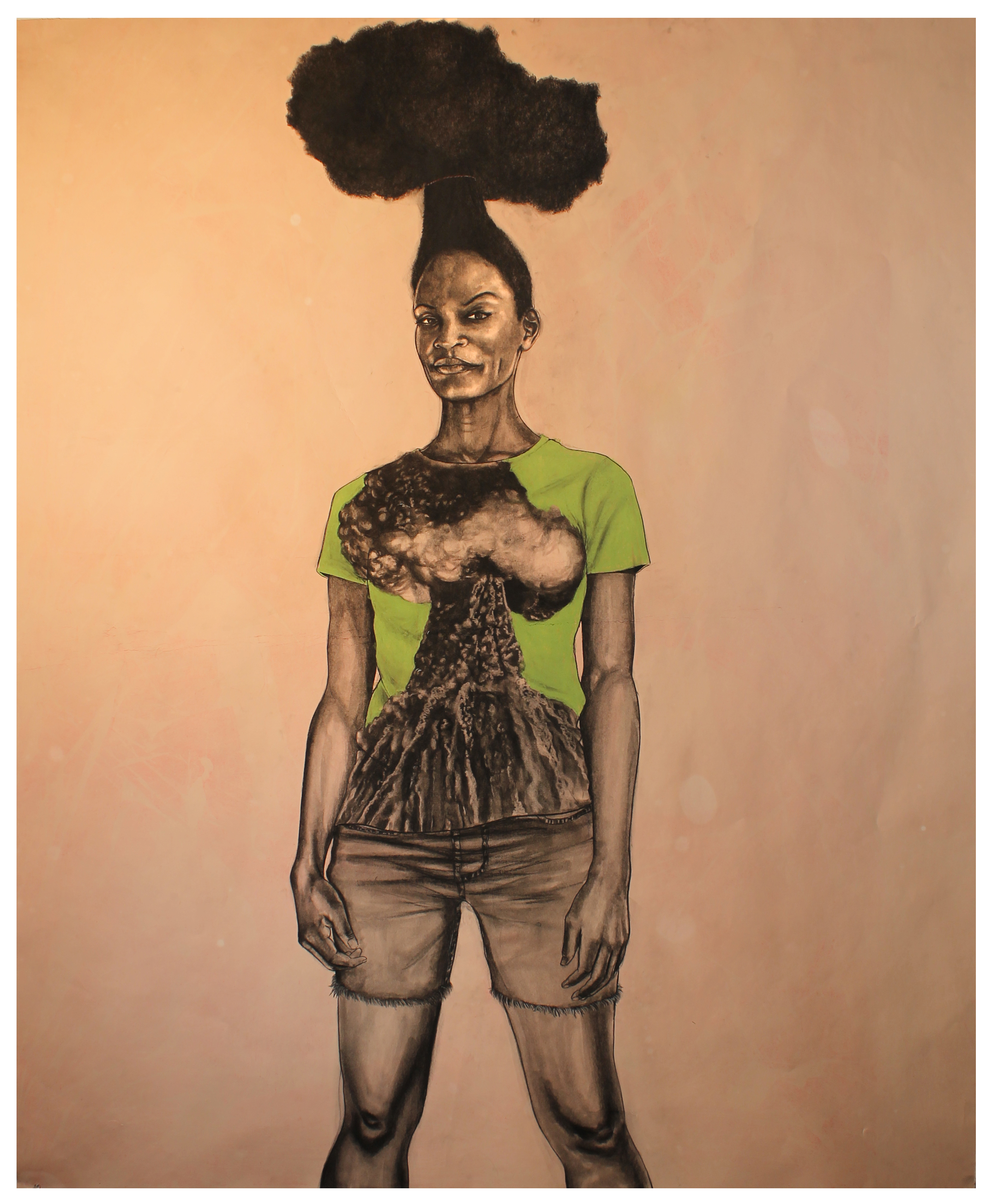 Bombs Over Baghdad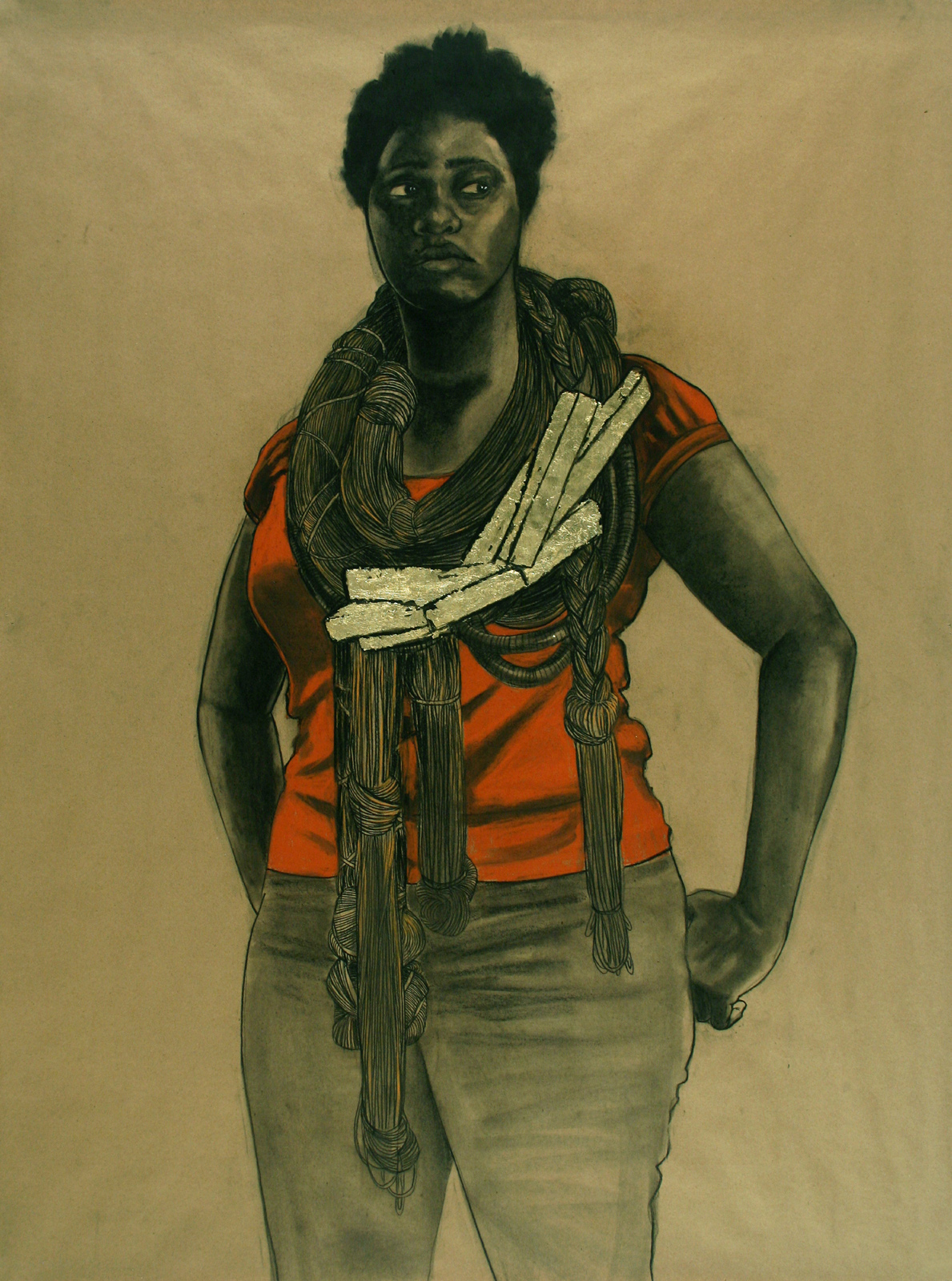 Chased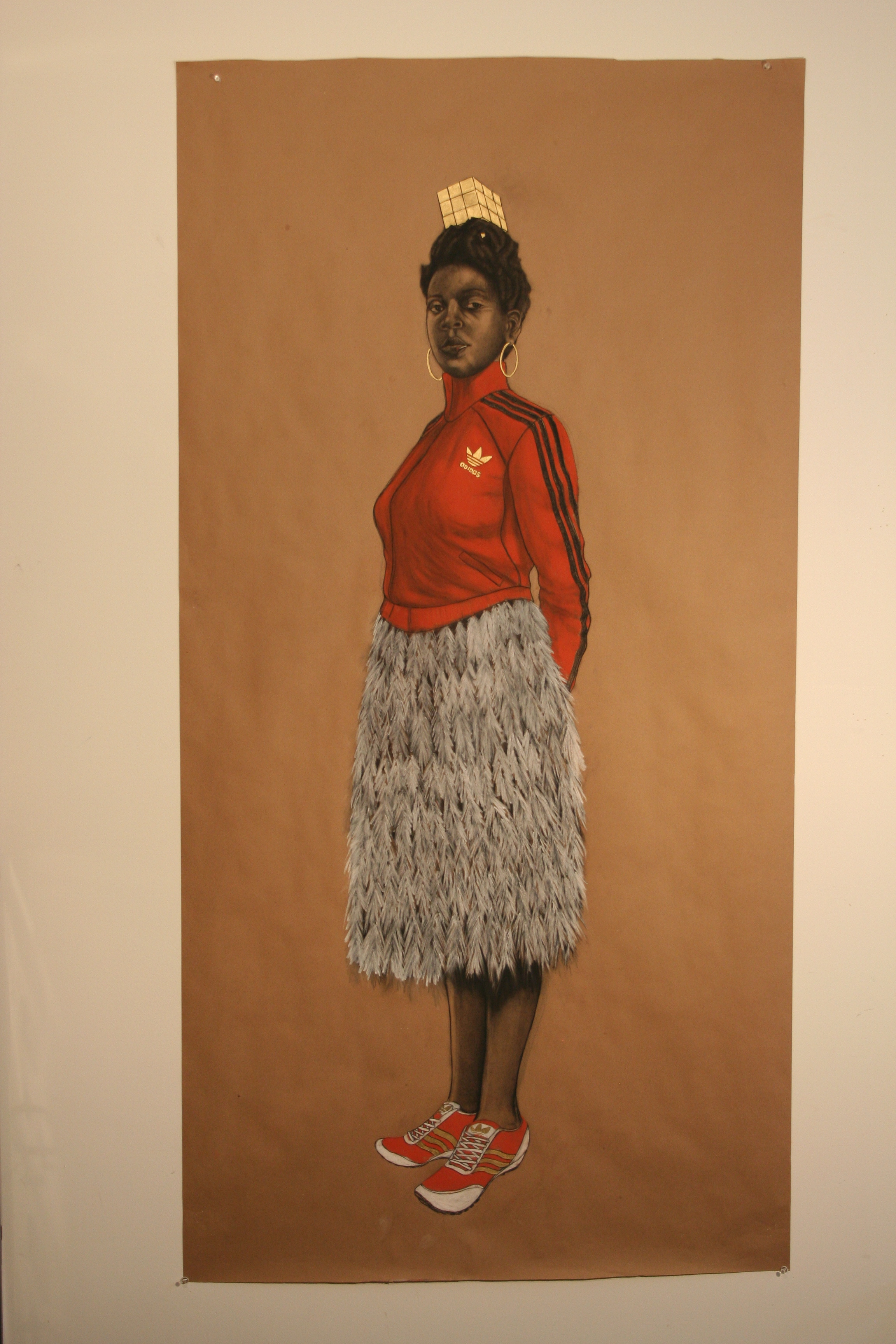 Cosmic Cube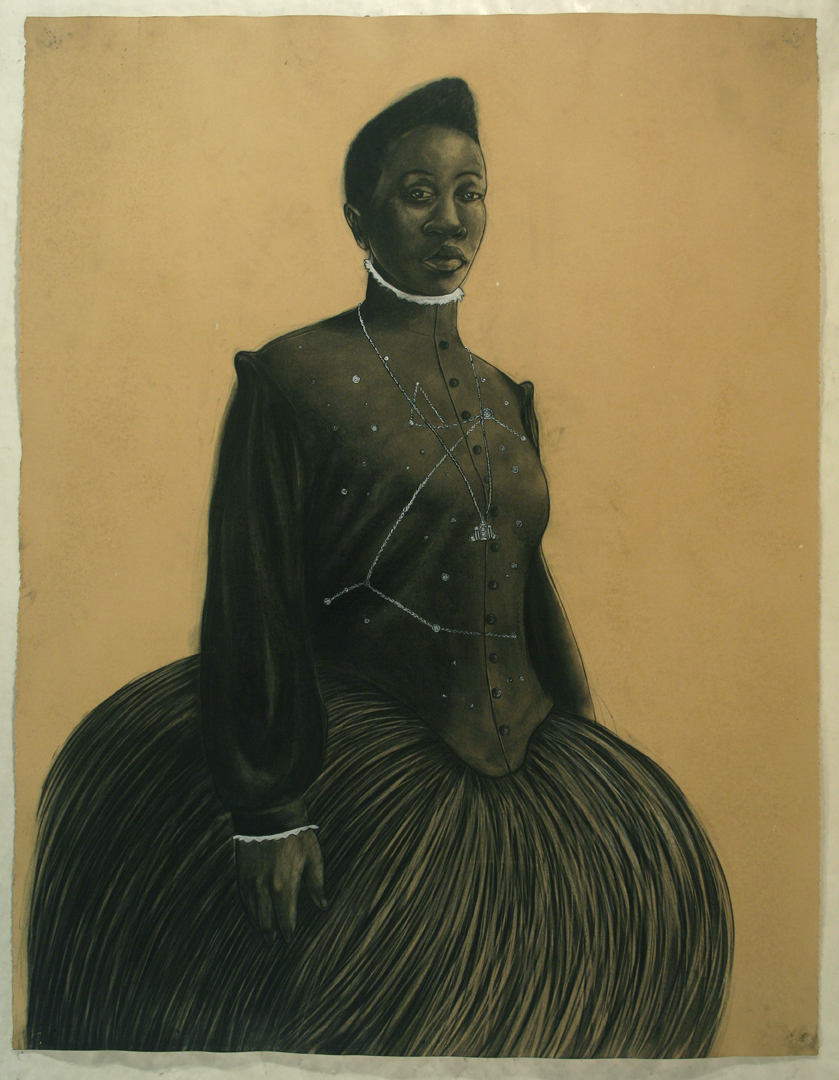 Dreaming Celestial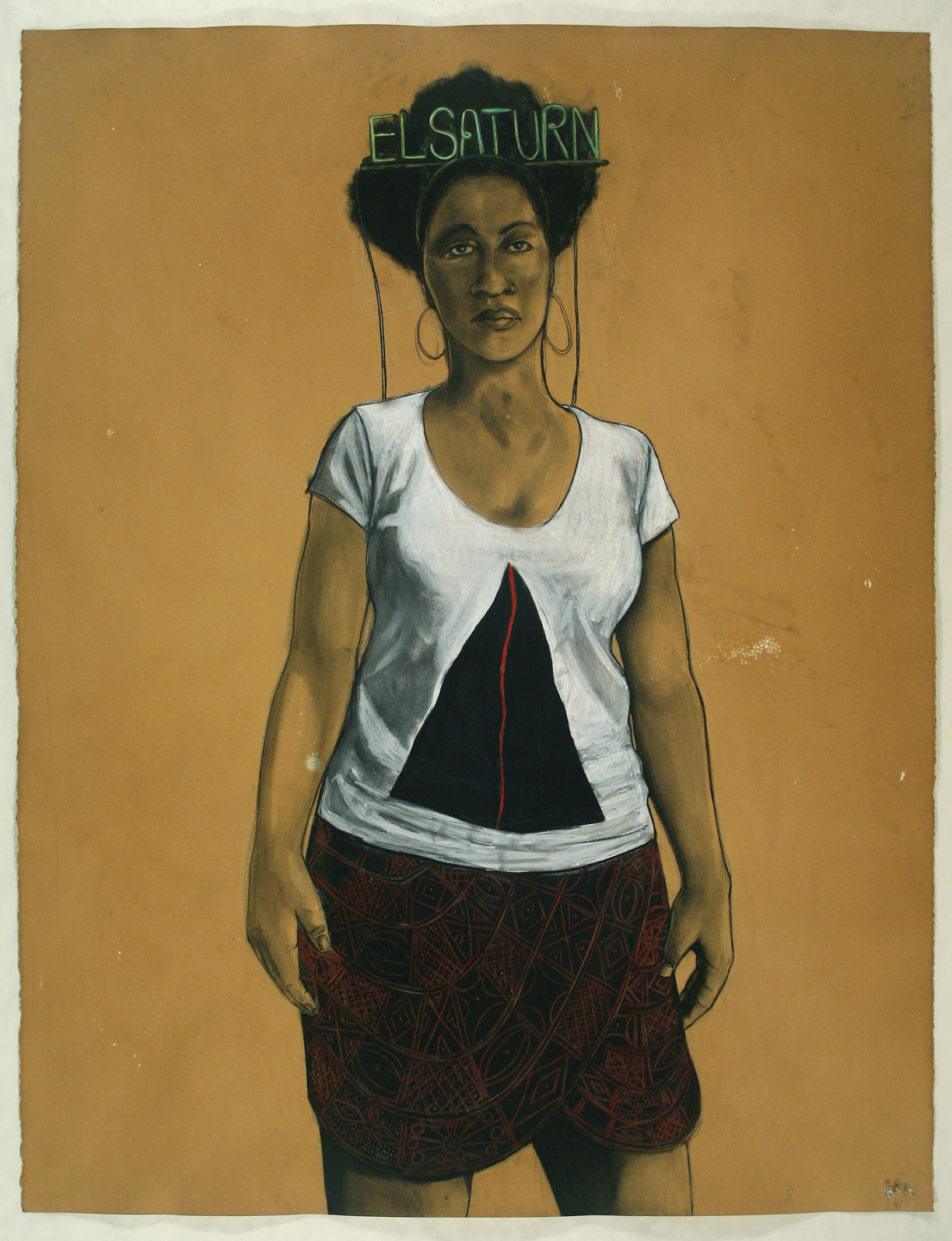 El Saturn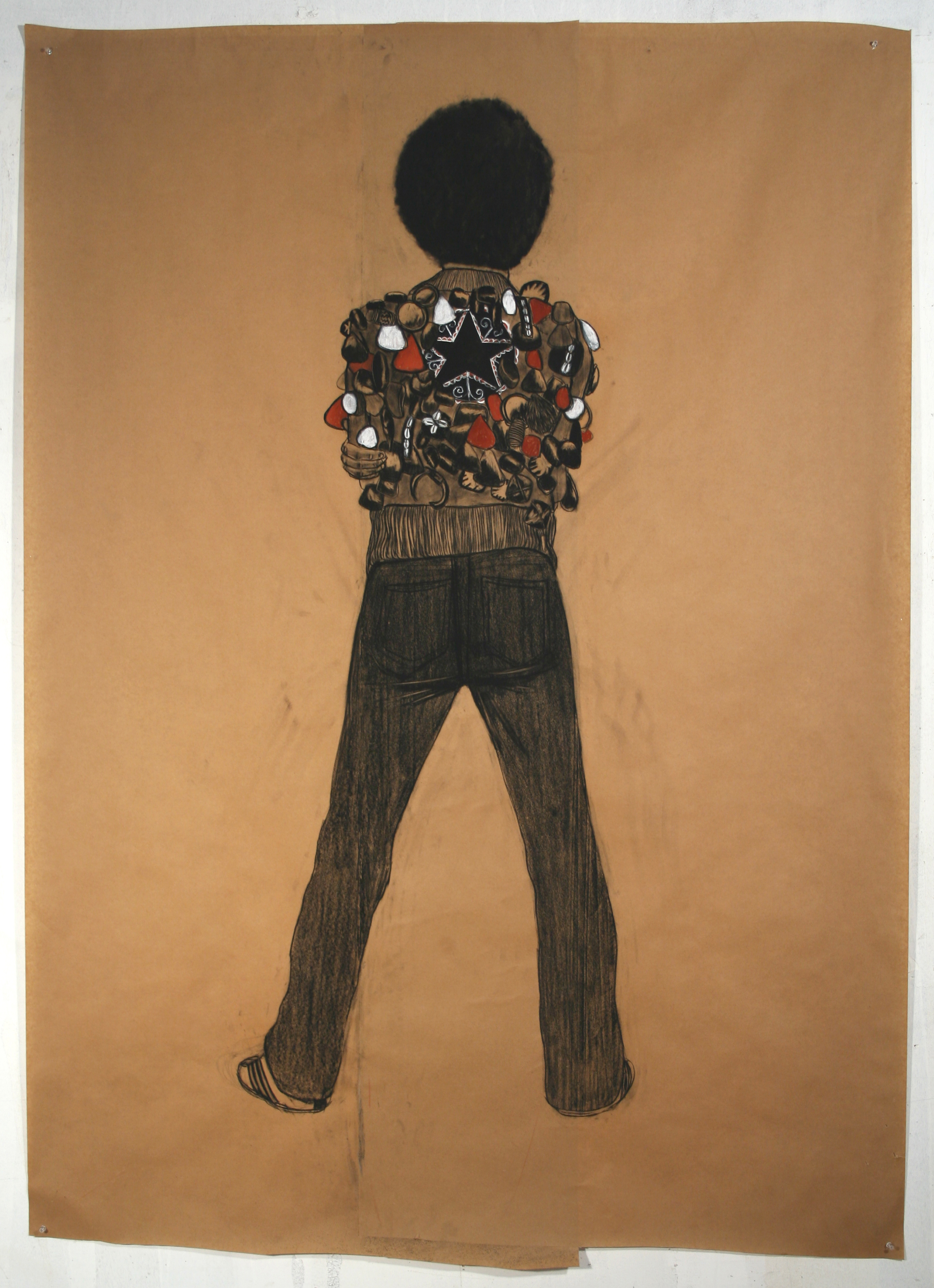 Erika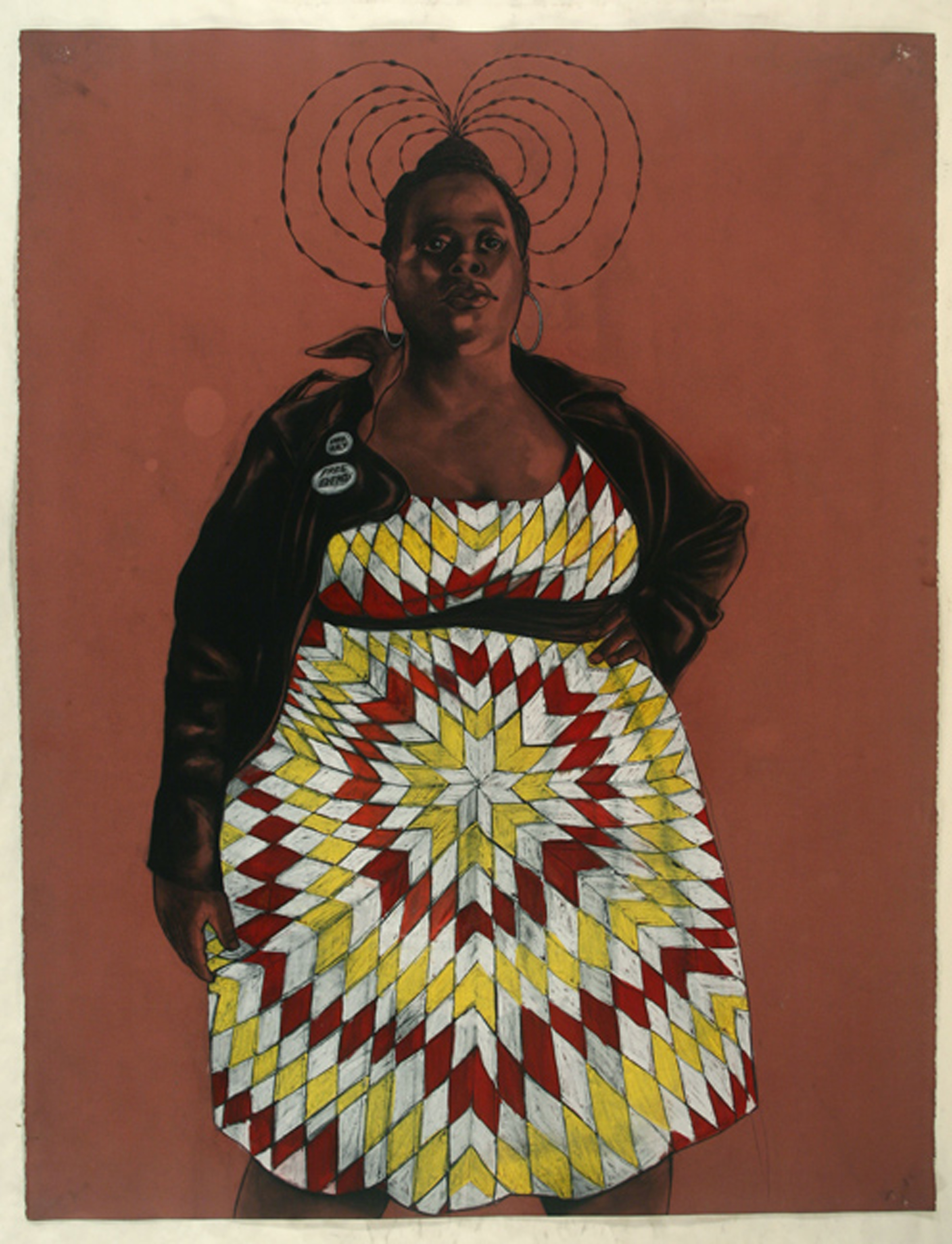 Free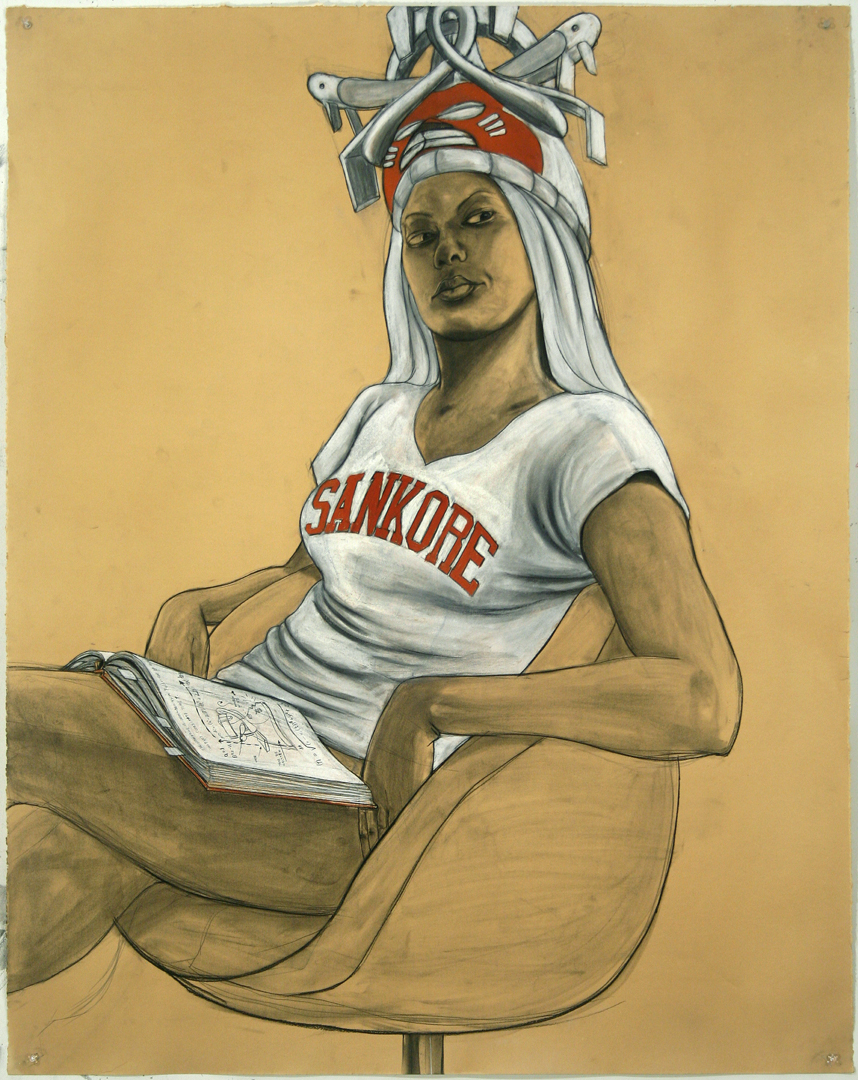 If You Like My Story Fine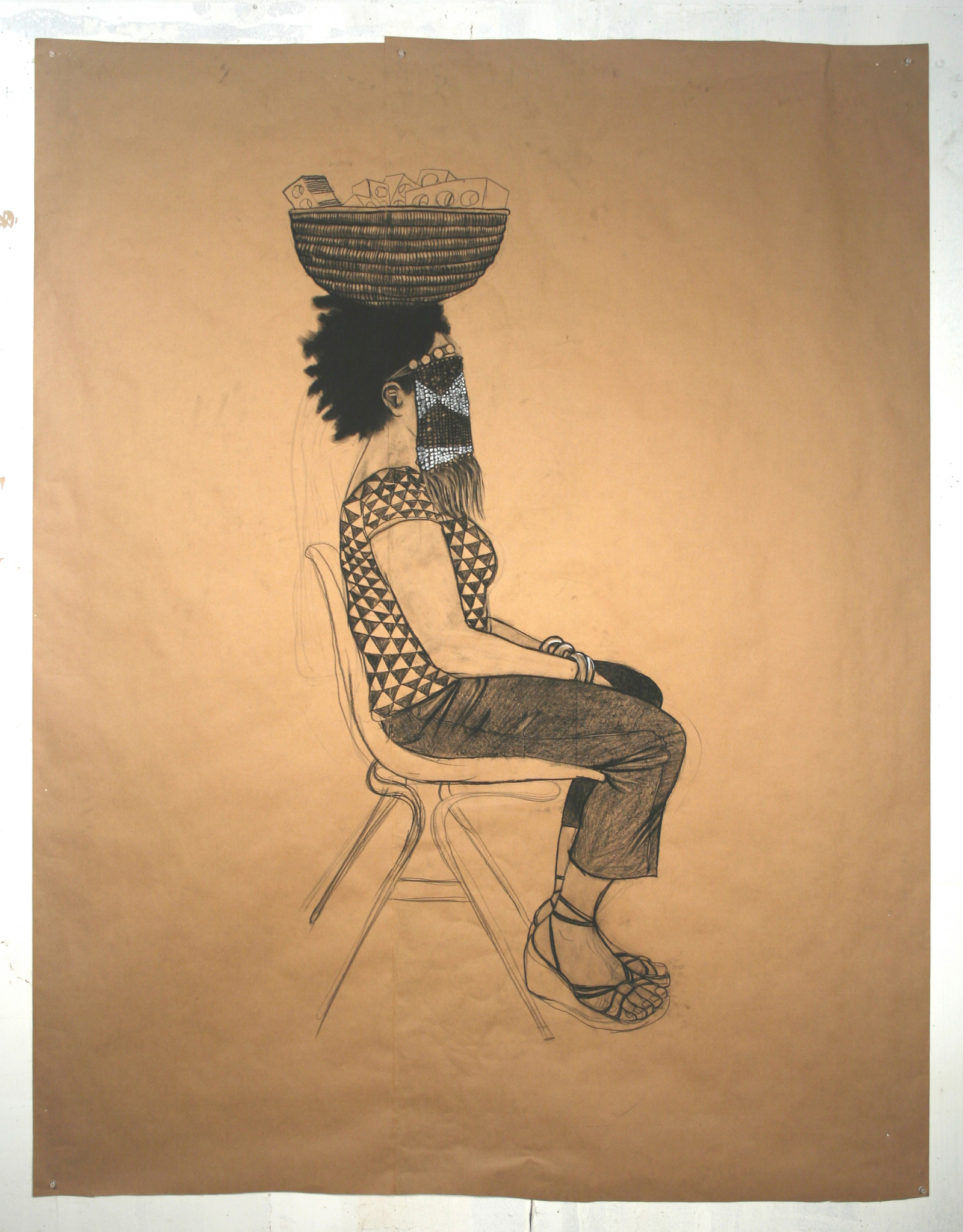 Lauren (Waiting)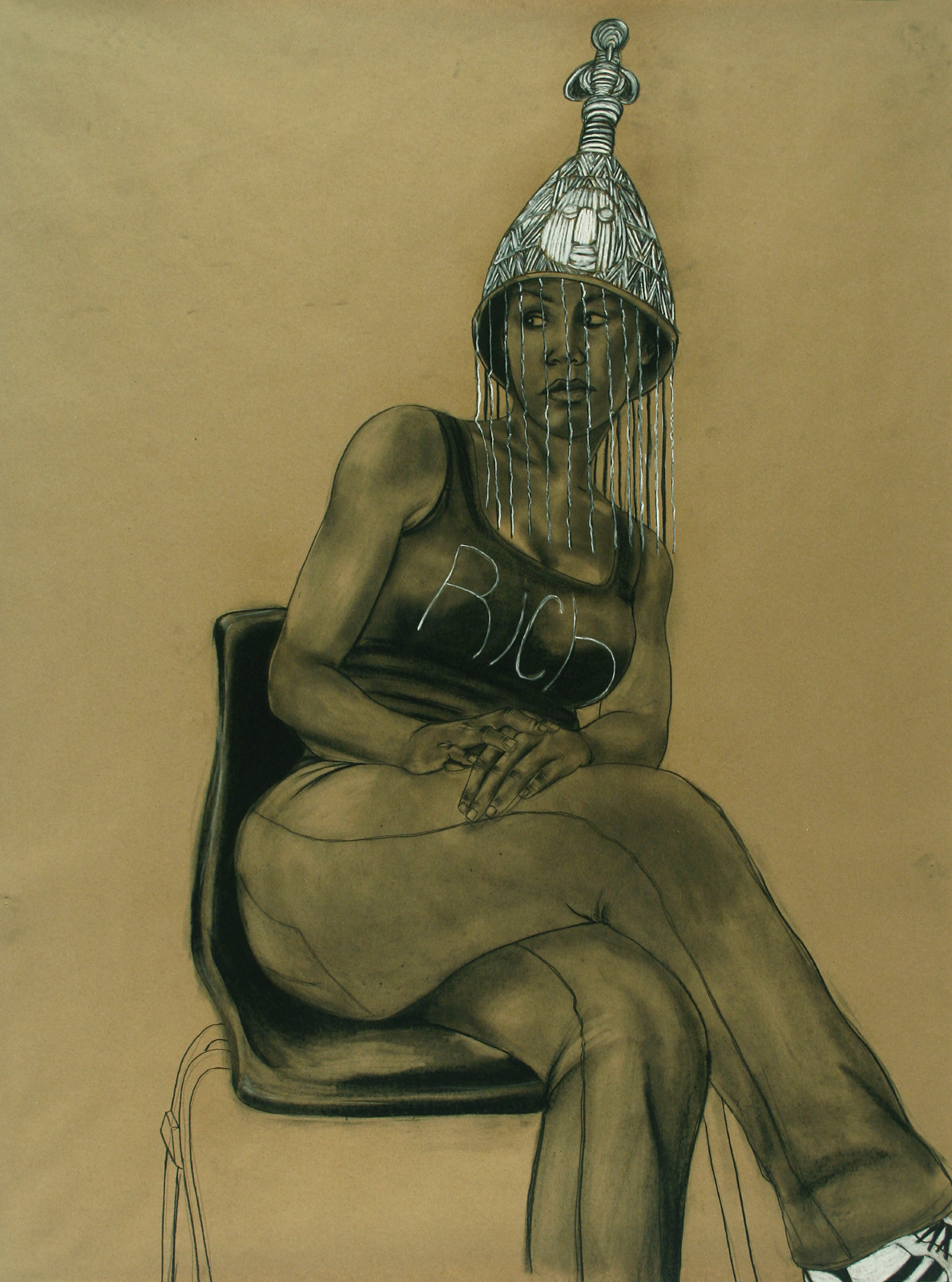 Rich Girl
Related
Popular in the Community