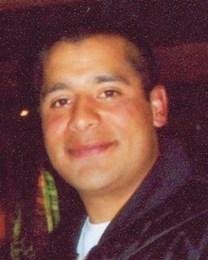 The death of a man who was restrained by Oxnard Police officers five months ago was ruled a homicide last week by the Ventura County Medical Examiner's Office.
On June 23, Robert Ramirez, 26, died in police custody while reportedly overdosing on methamphetamine. His family has said police beat him before he died.
Coroner's officials found Ramirez died of asphyxia from active prone restraint. Toxicology reports showed he had an "extremely high level" of methamphetamine in his blood and a much higher level in his stomach. Officials also found Ramirez suffered cardiac complications of restraint-related stress.
According to a coroner's news release provided to The Star on Monday, police responded to a 911 call from Ramirez's friend, who thought Ramirez was overdosing. Police tried to get Ramirez to cooperate with them, and a decision was made to handcuff Ramirez so he could receive medical attention.
A struggle between officers and Ramirez "became a situation of prone restraint during a struggle with application of compression force, handcuffs and leg restraints that eventuated in loss of consciousness and a cardiopulmonary arrest that was not able to be revised medically," the news release said.
While intoxicated from swallowing bags of meth amphetamine and marijuana, Ramirez "lost signs of life" during the prone restraint used by officers, officials said in the news release.
Ramirez was taken to St. John's Regional Medical Center in Oxnard, where he was pronounced dead at 11:41 p.m.
Ron Bamieh, an attorney who represents Ramirez's family, said the news release confirmed witnesses' accounts that officers surrounded an unarmed Ramirez and hit him over the face and body. Ramirez had bruising all over his face and lower extremities, Bamieh said.
"This is exactly what we said had happened," Bamieh said. "He was unarmed, and for some reason, they decided to use deadly force when he didn't attack any of the officers. We believe officers surrounded Mr. Ramirez and beat and choked him to death."
Although Ramirez's death was determined to be a homicide, the finding does not necessarily imply the intent to cause harm. The report has been sent to district attorney's officials, who will determine whether there was criminal wrongdoing, said James Baroni, senior deputy Ventura County medical examiner.
Oxnard Assistant Police Chief Scott Whitney said Monday that officials disagree with the medical examiner's findings. He said the seven officers who were involved in the incident did not choke, strike or use Taser guns on Ramirez.
"(Ramirez) was acting erratically ... was bouncing off walls, and they tried to calm him down," Whitney said. "The officers were in an extremely difficult set of circumstances, and they did everything they could to get Mr. Ramirez the medical care he needed. Officers were trying to restrain him, and there was a struggle, but they did not strike or beat him."
Whitney said the officers involved in the incident were placed on administrative leave immediately after the incident and all have since returned back on duty.
The city of Oxnard rejected a complaint filed by Ramirez's family about two months ago. The family plans to sue the city, the Police Department and the individual officers before the end of the year, Bamieh said.
Ramirez's mother will speak at a news conference scheduled for Wednesday.
"She will ask for a criminal investigation to be done to hold the officers responsible," said Bamieh, who represents The Star on First Amendment issues. "We have yet to hear any justification why it would be just to kill a man who was not threatening officers and was unarmed."
Ramirez had been in and out of state prison from 2006 to 2011 for burglary and petty theft with prior convictions, according to the California Department of Corrections and Rehabilitation. He was on parole at the time of his death.
His criminal record in Ventura County dates to 2004, and most of the charges were drug-related. He also pleaded guilty to misdemeanor hit-and-run in 2006.
The medical examiner's determination of Ramirez's death as a homicide was released almost two months after Oxnard police fatally shot 21-year old Alfonso Limon Jr., who was mistaken as a suspect who had been firing at officers.
Whitney said the department has completed a criminal investigation on the Ramirez case, which they will send to the District Attorney's Office with the medical examiner's findings.
The department is still conducting an administrative investigation to see if policies were broken, Whitney said.
The county Sheriff's Office is conducting a criminal investigation into Limon's death.
Both deaths have sparked an outcry in the community, with allegations of police brutality and harassment as a continuing problem in the Oxnard Police Department.
"Clearly, when you have parts of the community that are upset, we take a look at that," Whitney said. "We feel we have always had good relations with the community, and we are proud of our positive relationships.
"Anytime something like this happens, we always look to see if there is room for improvement and where we can improve our process," Whitney said. "We do not take these incidents lightly." ___
(c)2012 Ventura County Star (Camarillo, Calif.)
Distributed by MCT Information Services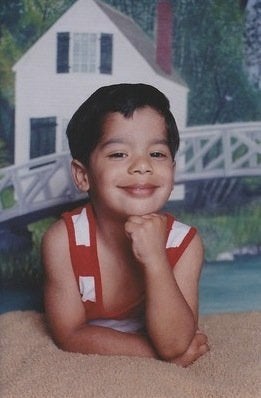 Remembering Robert Ramirez