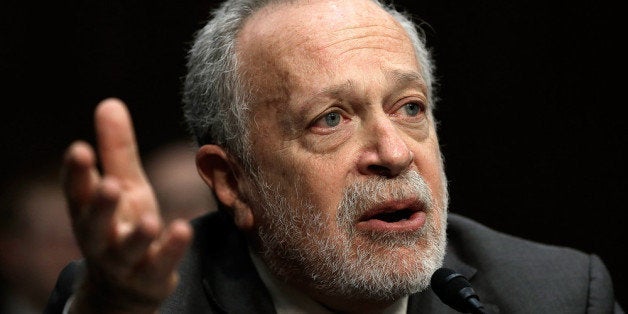 Reich, who served under President Bill Clinton, called Walmart one of the country's "worst employers," with "low wages, unreliable hours, few benefits, discrimination against women and anti-union" offenses.
"What numbskull in the White House arranged this?" wrote Reich, now a professor at the University of California at Berkeley. "This" referred specifically to President Barack Obama's plan to visit a Walmart store in Mountain View, California, to tout the company's efforts at increasing energy efficiency.
"Its greenhouse emissions grew 2 percent last year to nearly half a million metric tons, and it lags badly behind other large companies on renewable power," Reich wrote.
Since 2005, when Walmart began its efficiency drive, its greenhouse-gas emissions have risen 14 percent, according to a November 2013 report from the nonprofit Institute for Local Self-Reliance.
And it ranked far below such retailers as McDonald's, Whole Foods and Starbucks in green-power usage.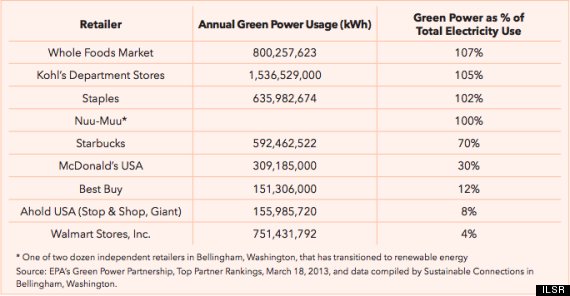 The company, and the Walton family that owns it, in 2012 largely donated to political candidates with poor environmental platforms.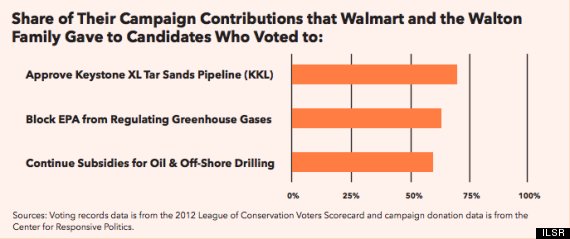 "Walmart is failing on climate exactly like it is failing on worker's rights," Michael Marx, director of the Sierra Club's Beyond Oil campaign, said in a statement. "The company's carbon pollution is up 14 percent while it pours millions of dollars into a misleading PR campaign around sustainability and anti-environmental public officials who obstruct solutions to climate disruption."
Kory Lundberg, a Walmart spokesman, told The Huffington Post that the company's levels of greenhouse-gas emission were on track to remain flat over the next decade and said Reich's comments were mostly false.
"He's certainly been on record talking about Walmart for a long time," Lunberg said of the former labor secretary in a phone interview on Friday. "There's very little in those comments that's accurate."
Here is Reich's full Facebook post urging Obama to cancel a fundraiser with Walmart board member (and Yahoo CEO) Marissa Mayer, and to take this as an opportunity to shame Walmart for its labor practices:
Related
Popular in the Community