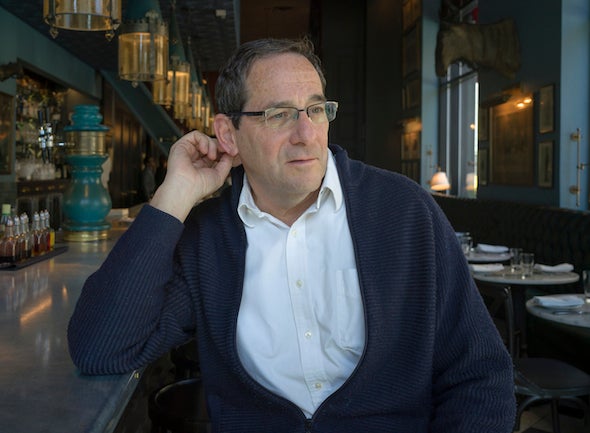 Robert Rosenthal knows groundbreaking journalism. The award-winning reporter, now the executive director of The Center for Investigative Reporting (CIR), was working at The New York Times when it published the Pentagon Papers, and he tells Robert Scheer about his experience with leaks and "fake news" in this week's episode of KCRW's "Scheer Intelligence."
"The adversarial relationship between journalism in this country and power has existed [for decades]," he tells Scheer, "and governments will use, abuse and spin information and hope they don't get caught."
The interview begins with a discussion of Rosenthal's long history in journalism. He became interested in the field at a young age because his father was a renowned journalism professor. Rosenthal later worked as executive editor for The Philadelphia Inquirer and then as managing editor for the San Francisco Chronicle. He explains how, after years at various publications, he became "fed up with corporate media and the inability to really, I think, grab the opportunity of the internet."
This led Rosenthal to The Center for Investigative Reporting, where he became executive director in 2008. He says he is proud of the CIR for helping to "create a new model" of storytelling on the internet.
"The simple way I describe it is, if you think of a wheel ... in the center of that wheel is the story. But build a news organization where every spoke is a different platform, a different way to tell a story," he tells Scheer. "So you embrace the technology, and deliver storytelling to people in ways they're most comfortable with."
The two discuss the need for more successful business models for investigative journalism, as well as the rise of fake news. "There's great reporting being done, and yet," Scheer says, "the basic journalistic model is broken."
Rosenthal agrees, noting that there is a vast difference "between media and journalism."
"Whether you want to call it fake news, propaganda, distortion," Rosenthal says, "these are all very dangerous tools that really are accelerated and weaponized in the age of the internet."
After Scheer notes that more media outlets are finally beginning to challenge White House narratives now that Donald Trump is in office, Rosenthal responds: "The best journalists challenge that. But they've also been part of that system. ... It's quite seductive to be covering the president of the United States. ... there's a coziness that I've always thought was uncomfortable."
Listen to the full interview above and to past editions of "Scheer Intelligence" at KCRW.com
Calling all HuffPost superfans!
Sign up for membership to become a founding member and help shape HuffPost's next chapter