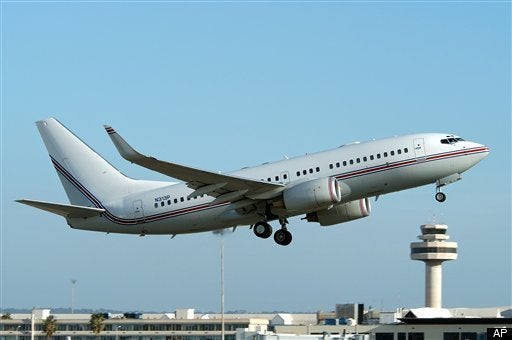 Long delays in air travel can bring out the worst in all of us, but mind your manners or you may find yourself grounded -- just like a Brooklyn N.Y. man did on Sunday.
Robert Sayegh, 37, was kicked off Atlantic Southeast Airlines Flight 5136 while on a layover in Detroit for swearing. The TV producer and children's book author was returning from Kansas when a 45-minute delay caused Savegh to become annoyed.
According to The Detroit News, a flight attendant overheard him asking another passenger, "What's taking so f***ing long to close the overhead compartments?"
The Brooklyn native is said to be considering suing the airline for his "humiliating" ordeal. Sayegh tried to justify his actions, saying he only used the F-word twice and that, "It wasn't like I stood up like a crazy maniac and was screaming, 'Move the plane!'"
Allison Baker, a spokesman for the airline, said in a statement: "The passenger involved was reaccommodated on a later flight ...We apologize for any inconvenience this may have caused."
Perhaps this can all be chalked up to cross-cultural miscommunication, as Sayegh said that in Brooklyn curse words are used as adjectives, according to the Detroit Free Press.
Related
Popular in the Community