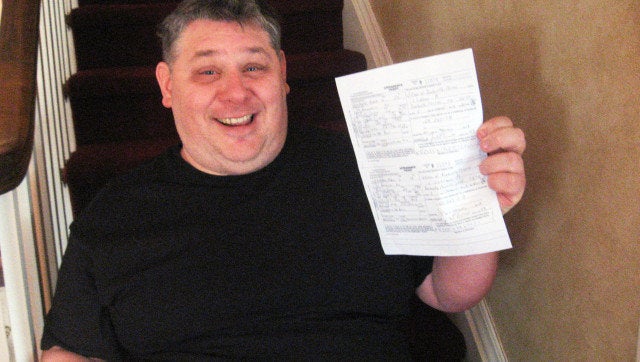 A Long Island man was issued court summonses for laughing too loudly in his own home, CBS New York wrote in a report with the Associated Press.
According to the article, a neighbor issued complaints against 42-year-old Robert Schiavelli of Rockville Centre, N.Y., on Feb. 12 and Feb. 13.
Schiavelli, who has seizures and other neurological problems, claimed he laughs as a defense mechanism against the taunts of his neighbor, Daniel O'Hanian, the outlet notes. However, the judge declined to throw out the complaints at a Tuesday arraignment, and now Schiavelli, who lives with his mother, could face $500 in fines or 30 days in jail.
His lawyer, Andrew Campanelli, called the summonses "absurd," and Schiavelli said he wasn't aware it was "a crime to laugh out the window," the New York Post reports.
O'Hanian's wife, Virginia, told the Post that the police found cause and declined to elaborate. The paper went on to say that the neighbors had been feuding for a year.
Schiavelli and his mom, Suzanne, allege O'Hanian teases him about his disability.
"What else are you supposed to do when someone calls you a retard?" Schiavelli told the tabloid.
The Huffington Post left a phone message at the Schiavellis' home requesting comment but did not immediately hear back.
As it turns out, laughter isn't always the best medicine.
Popular in the Community