If you see Robert Suchan on the street, you might not guess that this strapping, 6-foot, 5-inch man is North America's top Tupperware salesman.
That's because he's also North America's top Tupperware saleswoman.
Suchan doesn't sell the Tupperware in his street clothes. Instead, the Long Island resident puts on all sorts of feminine finery and does the parties as "Aunt Barbara," a sassy lady who offers punchlines along with the usual plastic containers, cheese graters and spatulas.
"Aunt Barbara" is doing something right: She makes $250,000 a year doing Tupperware parties, which is certainly no drag.
"Tupperware kind of had a reputation that people really didn't want to go to the parties," Suchan said, according to WCBS-TV. "They thought they were boring; they were going to be conjured into buying things, and I thought, you know, if she just turned it into a little bit of a show, and she had another reason for people to come, the Tupperware would just sell itself."
It took him 12 years to bring the idea to fruition, but since then he's been going like gangbusters, winning trips to Hawaii and prizes like a brand new Ford Mustang in the process.
But while he loves all the Tupperware products, Suchan admits "Aunt Barbara" does have a favorite: The cheese grater.
"I tell them: 'I live alone. I get fearful of home invasions,'" Suchan told Yahoo! News. "If someone is there, I'll reach for my cheese grater and say, 'I'll grate your freaking face off. Then I'll call 911 and say there's a man with a bloody face outside and I collected most of his DNA.'"
Before You Go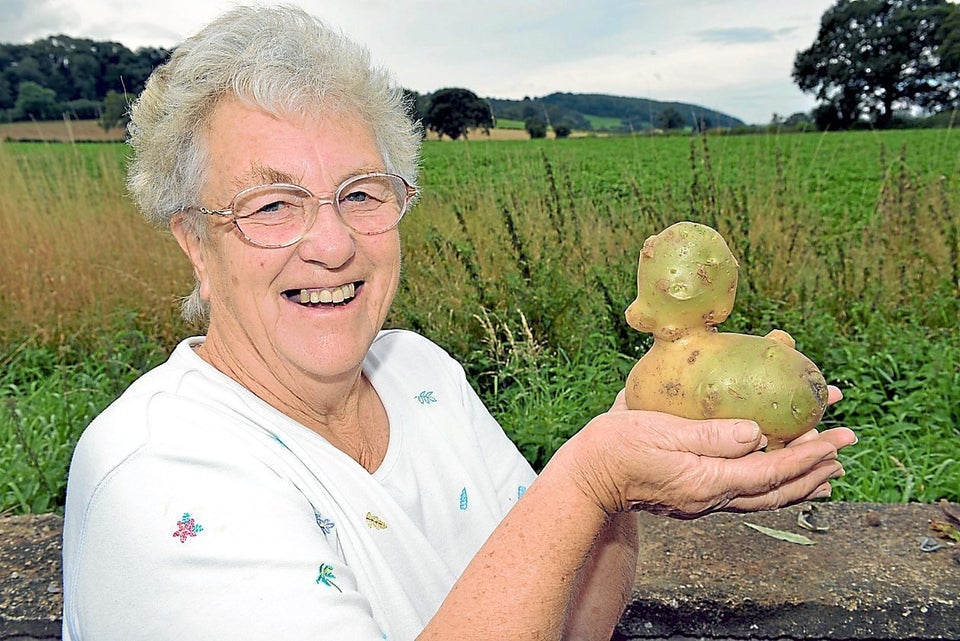 Weird News: Strange, But True
Popular in the Community