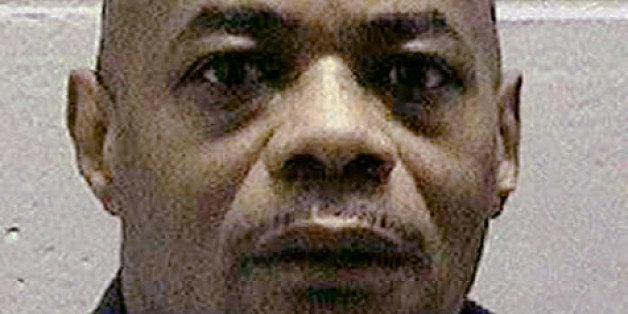 By David Beasley and Carey Gillam
ATLANTA/KANSAS CITY, Mo., Dec 9 (Reuters) - A Georgia man due to be executed on Tuesday for the 1995 murder of a sheriff's deputy is mentally disabled and received inadequate representation from a lawyer who drank heavily at the time of his trial, the death row inmate's current attorneys said.
Robert Wayne Holsey, 49, is scheduled to die by injection at 7 p.m. EST. He was convicted of shooting Baldwin County deputy Will Robinson in the head after the officer pulled him over following a convenience store robbery.
Holsey's scheduled execution could be followed early on Wednesday by the lethal injection of Missouri inmate Paul Goodwin, who was convicted of murdering a St. Louis-area woman with a hammer in 1998.
There will have been 35 executions carried out this year in the United States if both men are put to death, the lowest since 31 inmates were executed in 1994, according to the Death Penalty Information Center, which monitors capital punishment.
Holsey's attorneys argue he should not be executed in part because he was represented at trial by Andrew Prince, who drank large quantities of alcohol each night after the proceedings.
Prince later lost his law license and went to prison for stealing money from clients. Before he died in 2011, he testified that he did not adequately represent Holsey, said attorney Brian Kammer, who is handling Holsey's appeals.
"He admitted that he had no business representing anybody, certainly not in a capital case," Kammer said.
Kammer said Holsey is mentally disabled but Prince never raised that issue at trial as a possible mitigating factor.
In Missouri, Goodwin, 48, is scheduled to be put to death at 12:01 a.m. CST on Wednesday at a state prison in Bonne Terre.
Goodwin sexually assaulted his victim, a 63-year-old widow, before he beat her to death in her home in St. Louis County, prosecutors said.
Goodwin is one of several Missouri death row inmates who sued state officials over the state's lethal injection protocols, and his attorneys have argued in appeals that he should be entitled to a stay of execution at least until that lawsuit is resolved.
Goodwin claims in court filings that the state's use of a compounded drug prepared by an unidentified laboratory and unidentified pharmacist with unidentified ingredients creates a risk of severe pain. (Editing by Colleen Jenkins and Bill Trott)

Popular in the Community