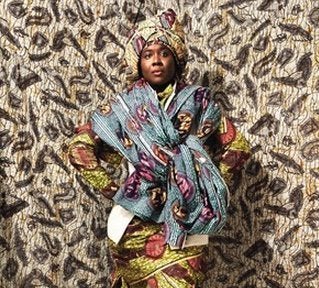 Her skin is glowing, eyes shining, face smiling. There should be nothing remarkable about this sunny disposition, except Roberta Annan (below) is on her third business trip, in the third country in just as many weeks. Yet as she looks up from the menu at the Golden Tulip Hotel in Accra, Ghana, it's hard to tell.
The Chair of the Government Liaison Committee for the United Nation's Fashion 4 Development program, Co-Chair of Africa for the U.N's World Fashion Development Program, Project Developer for Vogue Italia's Africa issue and organizer for the Miss Universe West African Tour looks as vibrant and rested as any guest at this luxe hotel. But unlike them, she's spending this 8 a.m breakfast hour doing what has become a constant in the last year: working.
This time the task at hand is an interview for this very profile. Our sit-down will yield the latest in a growing list of profiles on the rising professional, including one in Italian Vogue's Africa issue. Journalists are chronicling Annan's role as one of the architect's of the Africa's growing fashion industry. Through her work with the United Nations and the Miss Universe Organization, Annan is working to build Africa into a rival for other developing markets like Brazil, Russia, India and China. Her efforts mark her as a general in the growing army of distinguished professionals elevating African fashion from a series of spectacular runway shows to a legitimate industry. It's a vision fully realized in South Africa, but that much of sub-Saharan Africa is struggling to accomplish. Annan is not alone in her mission. Over the last decade a diverse group of Africans from Ghana to Nigeria to South Africa, such Daryl Rita Osekreh of Ghana Fashion and Design Week, Nduka Obaigbena of ARISE and
Dr. Precious Moloi-Motsepe of Africa Fashion International, have spent substantial personal funds to make noted strides in attracting global press, designers and investors to the continent.
Like these peers, Annan's passion is clear.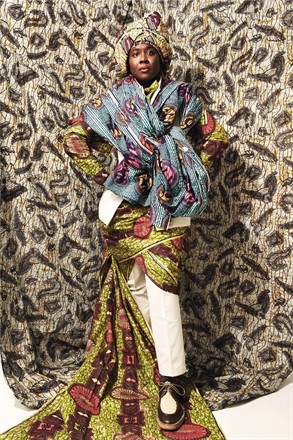 "The goal is to create more jobs on the continent, so we want to encourage [international] designers to produce in Africa," says Annan over fresh fruit and warm waffles. "Instead of doing so in China, South India or other nations, we want them to bring that business here. If people have jobs, they are creating a sustainable way to take care of their families instead of simply getting aid."
Annan's reasoning is spot on. It's also at the crux of the UN's Millenium Development Goals which aim to eradicate poverty by 2015. A decade ago, these goals may have seemed impossible, but through the work of individuals like Osekreh, Obaigbena, Moloi-Motsepe and more and through initiatives like Fashion 4 Development and World Fashion Program, it's perfectly plausible and rapidly coming to fruition. Interest generated by brands like Burberry and Louis Vuitton's Africa inspired collections are haute on the heels of business opportunities like Bono's Edun collection which is partially produced in Africa, YOOX.com's sold-out Africa collaboration and Indego Africa's growing catalog of products produced in Africa for brands like Ralph Lauren and Anthropologie.
Promoting more opportunities like this is what fuels Annan's daily drive, so too does her family. The 30-year-old Ghanaian native descends from a lineage of life-long U.N officers. Destined to join their ranks, Roberta earned an undergraduate degree from Carleton University in Canada and graduated Summa Cum Laude with a B.S. in biochemistry which she followed up with a Master's degree in biotechnology from Georgetown University. Post graduation, she followed her family's footsteps with an internship at U.N headquarters in New York City.
"I am a scientist," asserts Annan. "But even more, I am a problem solver and I have always had a passion for development. My main focus is Africa and I have always wanted to be able to help develop it in any way."
That way ended up being an unlikely one -- through fashion. With her internship drawing to a close, Annan took an opportunity as a Project Developer for South-South News, an initiative launched in February 2010 during the 16th session of the United Nation General Assembly High-level Committee on South-South Cooperation (SSC). While covering the progress of different U.N programs for the outlet, Annan came across Fashion 4 Development, a campaign co-founded by BB Russell and Evie Angelou. Soon Annan becoming a vital part of the organization, and was eventually named the Africa Co-Chair of the World Fashion Development Program. These unlikely positions have allowed the scientist to use fashion as an unlikely tool to promote change for her beloved continent.
"It's not just about giving aid to Africa any more," says Annan. "It's not about going to a village to donate and leave. It's about creating sustainable mechanisms. I am in a position to create that and it is very satisfying. I feel like I am doing what I am meant to be doing."
As breakfast ends and I prepare to leave the hotel, Annan shares that her travels are far from over. The following weeks will see her shuttling from Rome for the International Herald Tribune's Luxury Conference on Africa to Las Vegas for her Miss Universe duties and then back again to the continent. In addition to these duties, she's launched a consultancy, Roberta Annan Consulting. to further her initiatives in the private sector.
"I don't know how I do it," she confides as we part ways. "But when I wake up, I just start working." I want to remind her that it's equally productive to stop working once in a while. But one look at Annan and I realize it's unnecessary. Her to-do list might make one tired, but Annan isn't. Fueled by passion and purpose, her skin is glowing, eyes shining, face smiling...
Popular in the Community