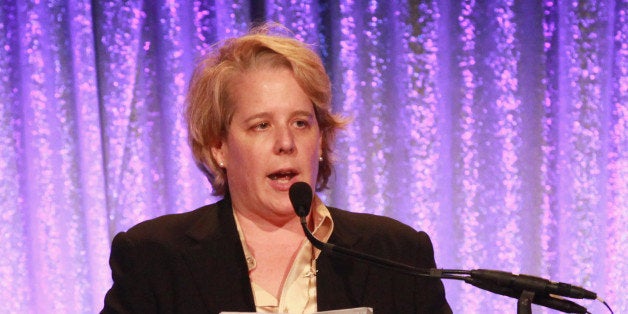 Roberta Kaplan has become one of America's most famous lawyers thanks to her role as counsel for Edie Windsor in the Supreme Court case that overturned the Defense of Marriage Act (DOMA).
At her welcoming synagogue in Long Island, "Robbie," as she is known, is also a beloved member of a tight-knit religious community who see themselves as some of her biggest supporters. "I did Robbie and (her wife) Rachel's wedding," says Rabbi Jan Uhrbach, the spiritual leader of the Conservative Synagogue of the Hamptons. "Robbie and Rachel are core members of our community and we have been following this case since the moment she took it and watching her make history."
When Kaplan did make history on June 26th, the congregation planned a special celebration for her and her fight for marriage equality over the July 4th weekend. "We wanted to celebrate the Jewish values of her work as well as the American ones," the rabbi explained.
One of the challenges was how to incorporate Kaplan's accomplishments within the liturgy. Uhrbach decided to combine verses from two Psalms (85 and 136) to create a new song with the following words:
Loving-kindness and truth have embraced, justice and wholeness have kissed. Truth springs up from the earth, justice gazes downward from heaven. Give thanks to Adonai, for God is good, for God's love endures forever. Halleluyah!
"The words spoke to me about what the Supreme Court case was about and who Robbie is," explained Uhrbach. "She marries truth and justice and loving-kindness in herself. And the second verse speaks of the tension between divine role and human role -- we can't wait for justice only to come down from heavens, it has to come from us."
Once Uhrbach had the words she turned to her intern, Michael Summa, to compose the original music. Summa is a student at Jewish Theological Seminary who came to his studies with a degree in music. He is also openly gay.
"I didn't have much time to do it," Summa told The Huffington Post. "I tried one thing and Jan said, 'great, but why don't you think about it some more?' I was inspired by Aaron Copland, who was Jewish and gay, and I wrote something more soaring, more American. As an openly gay future member of the clergy, I felt that it captured the essence of the psalm and the occasion."
As for Kaplan, she only has praise for the piece that was dedicated to her.
At least for me, music, especially Jewish liturgical music, has a unique ability to be moving. So you can imagine how I felt when I heard Michael's beautiful music for the first time. After all, as the psalmist said, it was in fact true that when the Supreme Court's decision came down, 'loving-kindness (chesed) and truth had embraced' and 'justice (tzedek) and wholeness had kissed.'
Listen To Robbie's Psalm: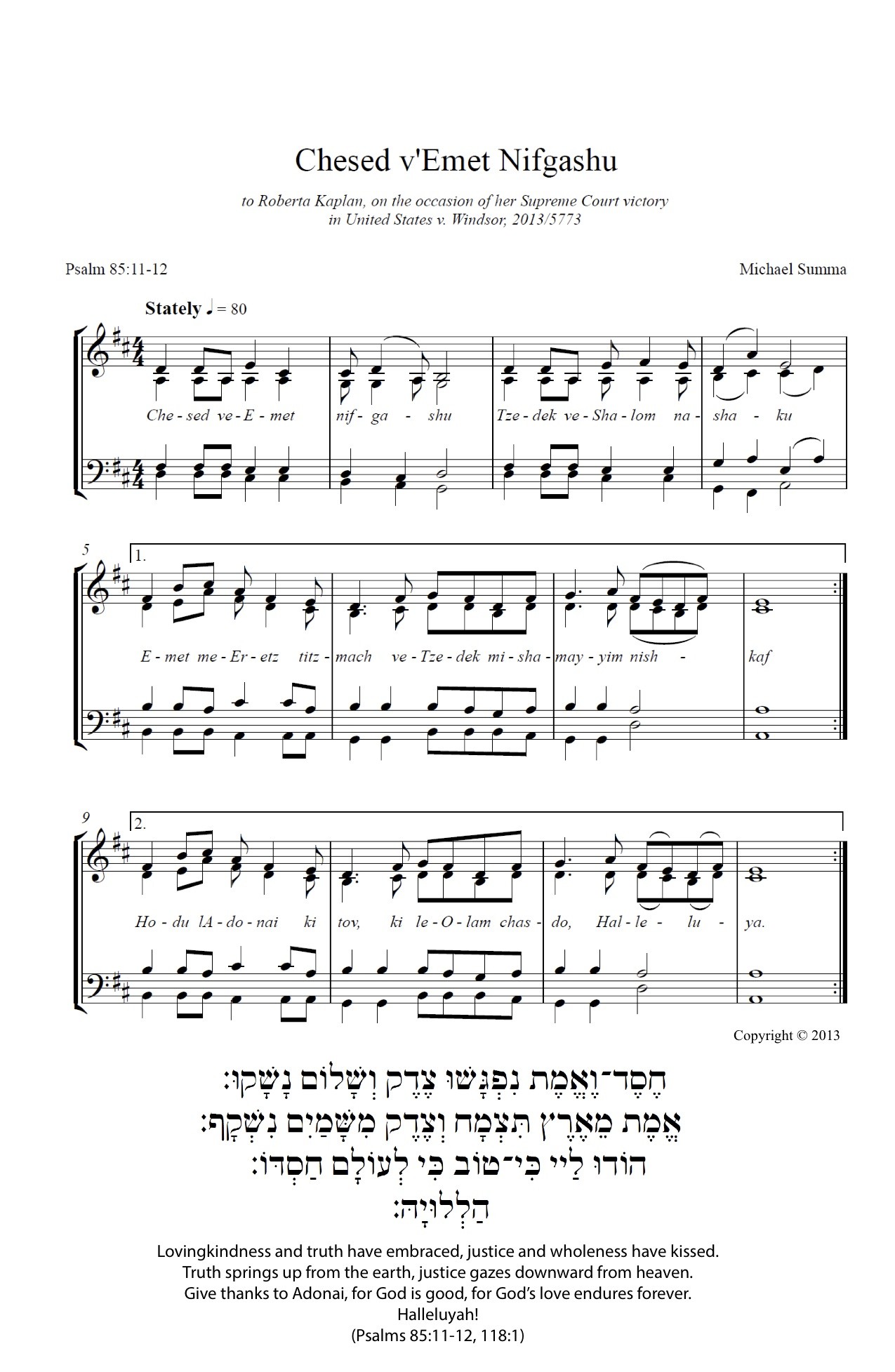 Related
Before You Go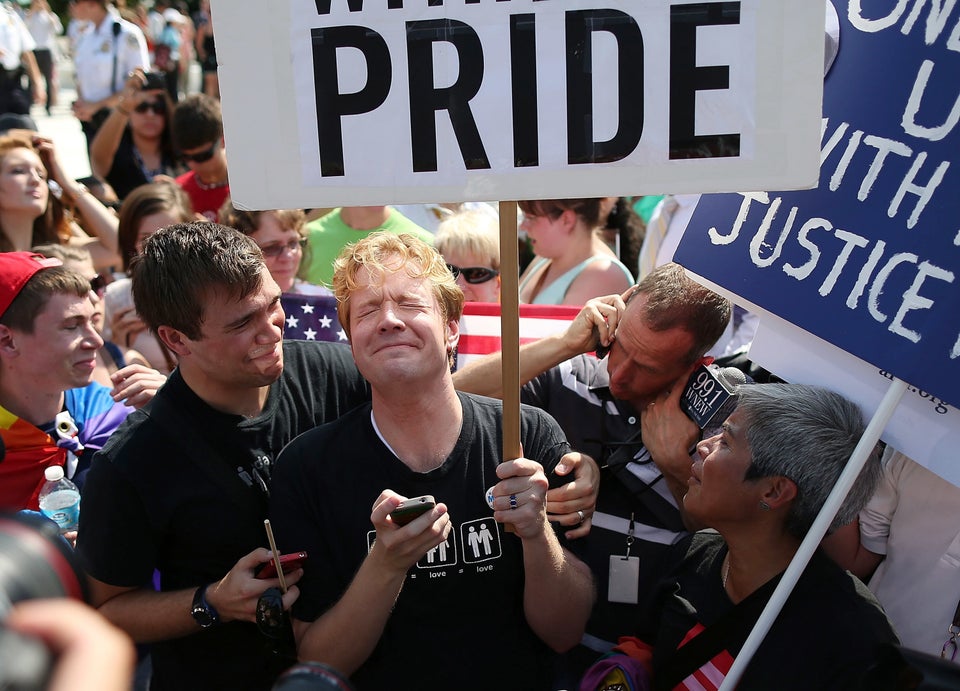 SCOTUS Decisions On Prop 8, Defense Of Marriage Act
Popular in the Community